We are still in Hall 1 of the fantastic FB-Show 2015 (intro) in Beijing where we also found a flock of speedy Japanese cars. Time now for the Germans. Starting off with this black BMW M3 Sport Evolution, the most extreme variant of the iconic BMW E30 M3.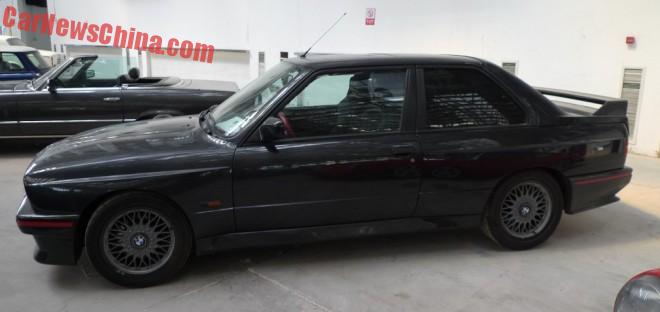 With the original BBS alloys!
The E30 M3 was manufactured from 1995 until 1992. In standard form it was powered by a 2.3 liter four with 215hp. The Sport Evolution, also called 'M3 EVO3', had a 2.5 liter four under the bonnet, good for an impressive 238hp. The Sport Evolution ditched the front fog lights for brake cooling ducts and came with an adjustable front splitter and rear wing. Only 600 were made, making it one of the rarest M3 cars ever, it is the first example we have ever seen in China.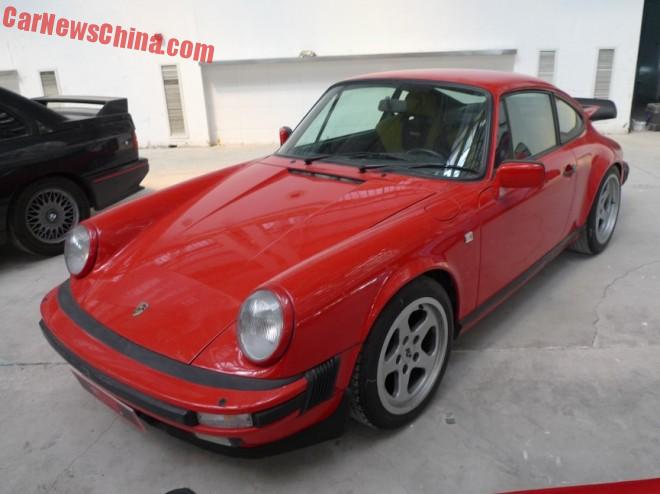 Here we have a complicated car. It appears the be a 1978-1983 Porsche 911SC with a rear wing in Porsche 930 911 turbo-style and period RUF alloys. RUF did make a model based on the 911SC called the RUF SCR (German wiki), but it appears to have had a different front bumper and different alloys.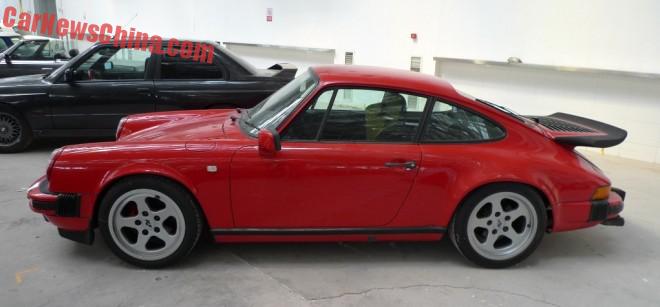 But the renowned German car magazine AutoBild has a photo (and another one) of a 'RUF SCR 3.2' with a more standard front bumper and similar alloys as the car I saw on the show, so for now I assume an SCR is what it is.
AutoBild and German Wikipedia also agree that RUF enlarged the engine of the standard SC from 3.0 to 3.2 liter, and output was up to 217 from 188. This was good for a 255 km/h top speed, a 0-100 in 5.7 seconds, and a 0-200 in 23.7 seconds. If you know more, please let me know in the comments.
And off course, RUF also made the famous RUF CTR Yellowbird (wiki), based on the 1984-1987 Porsche Carrera 3.2.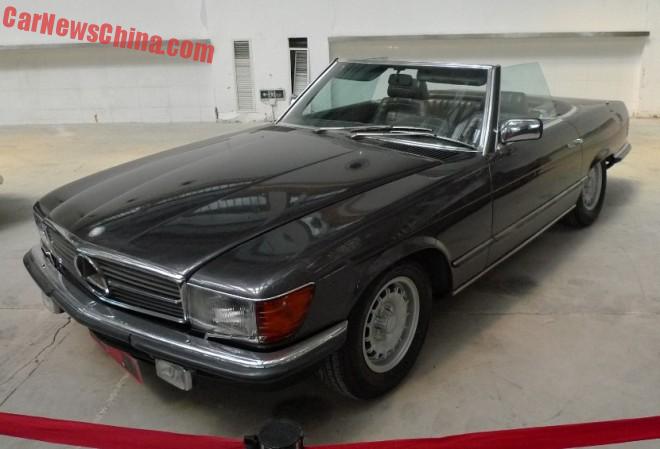 An extremely beautiful R107 Mercedes-Benz 500 SL. The vehicle was in absolute super shape and looked like it left the factory only yesterday. But it didn't; the R107 was manufactured from 1972 until 1989, with n update in 1986, this is an updated car.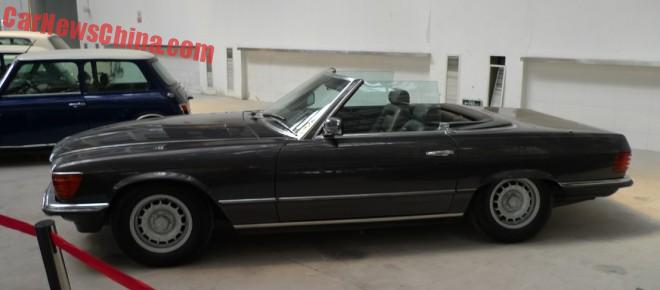 Alloys are original. Chrome shining like new! The 500 SL was powered by a 5.0 liter V8 engine with an output of 240hp and 402nm, which was good for a 215 kilometer per hour top speed. The R107 was never officially exported to China so they are extremely rare in country. We only met one other R107 before; a badly abandoned U.S.-market 560 SEL on the Beijing Tuning Street. But I have god news about that car, it has been saved by a member of the Beijing SCC (Sport Car Club) and will be restored. Will it ever look as good as this black beauty? Probably not…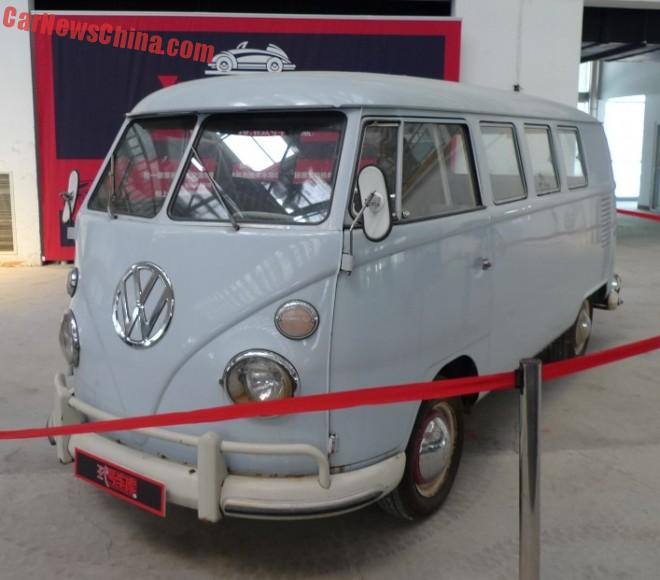 A first generation 'T1' Volkswagen Type 2 Kombi. Shape of the bumper indicates this is a U.S.-spec model. The vehicle was in fine shape but in need of some maintenance and a good clean-up. The T1 was manufactured in a zillion variants from 1950 until 1975.
This gray example on show is the most basic Kombi-version (also known as 'Bus'), with three separate side-windows on each side. The engine was located at the rear, most commonly a 1.2 liter four-cylinder petrol with 30hp. The T1 was never exported to China but they are not uncommon, every single car museum in country has at least two on display.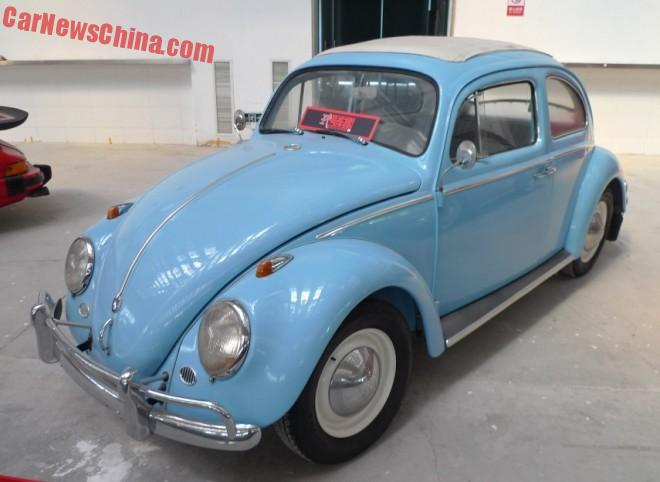 A 'Zenith Blue' Volkswagen Beetle, in perfect shape and sort. It appears to be a 1965 model with a U.S.-spec bumper, white wheel covers, and a large sunroof. The Beetle is powered by a 1.2 liter four-cylinder engine with 40hp, mated to a four-speed manual.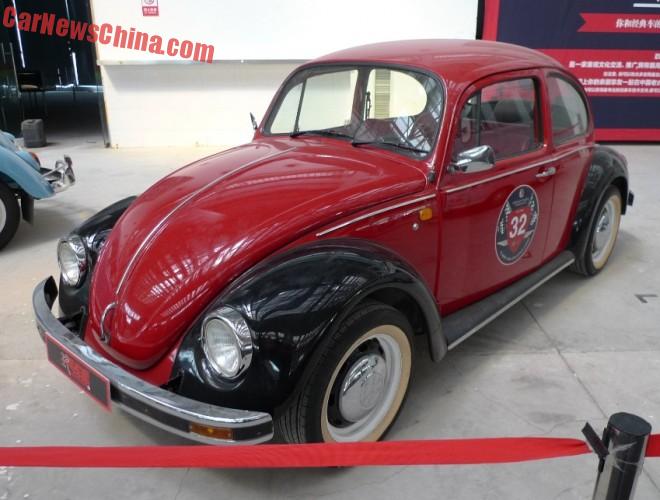 This beauty is a very late (2002?) Mexican-made 'Super Bug' painted in a classic color-scheme and fitted with classic wheels. Check bumper, windscreen, windscreen wipers,  and position of the indicator. The Beetle was produced in Mexico from 1954 until 2004. Most common engine was a 1.6 liter four with 50hp.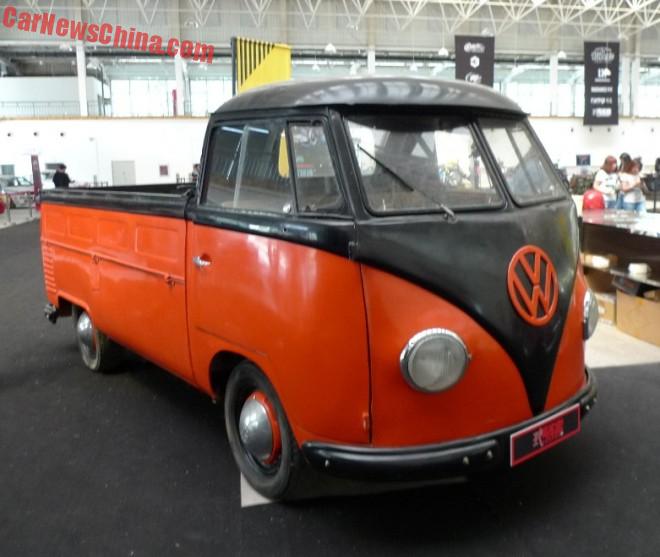 And we are ending this story with this brilliant Type 2 single cab flatbed pickup truck. The black-over-orange color scheme is original, up until the wheels! The vehicle was in a unique unrestored shape, but well-maintained and very clean overall.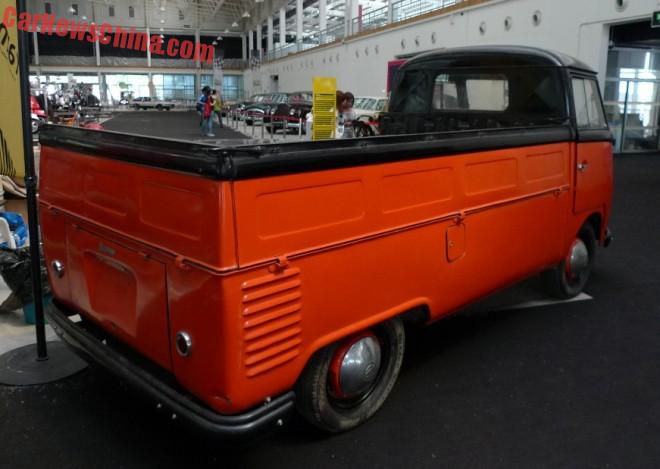 Fuel cab on the side, vents for the engine behind the rear wheel, and tiny tiny taillights. One of the best cars on the show.