A big herd of Chinese Car Girls holding Pink leaflets, seen on a cloudy day on the Broad Auto Park in the great city of Shanghai. The little ladies were competing in a beauty contest. Sadly we do not know who won, but it doesn't matter much, as they all look exactly the same.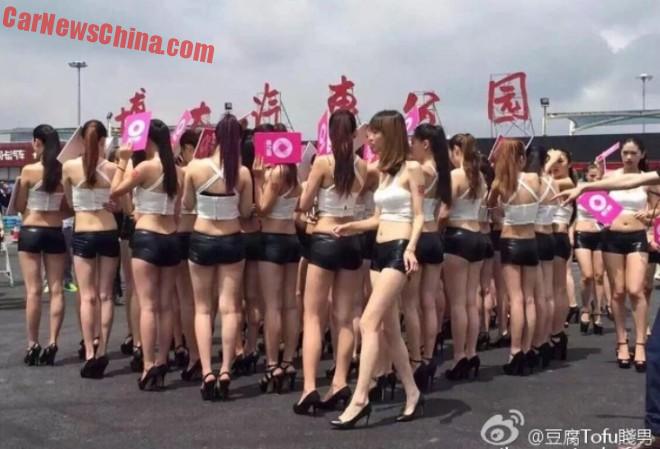 That is: black medium-heeled shoes, black shorts, a white top, a black bra, and half-long black-brown hair in a pony tail. There were about a hundred girls competing.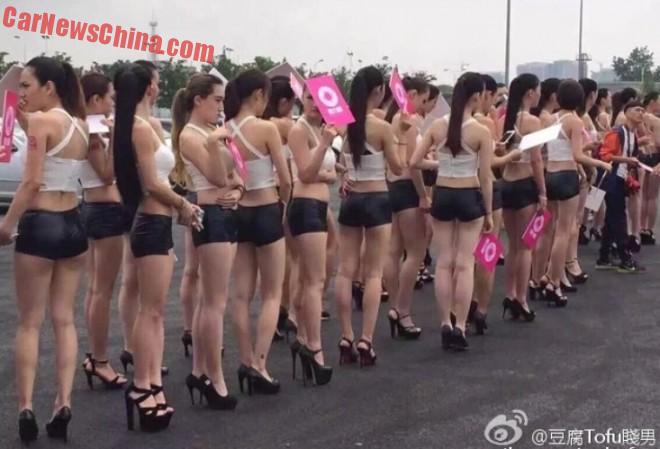 Sixth girl from the left has red shoes. The horror! She certainly didn't win.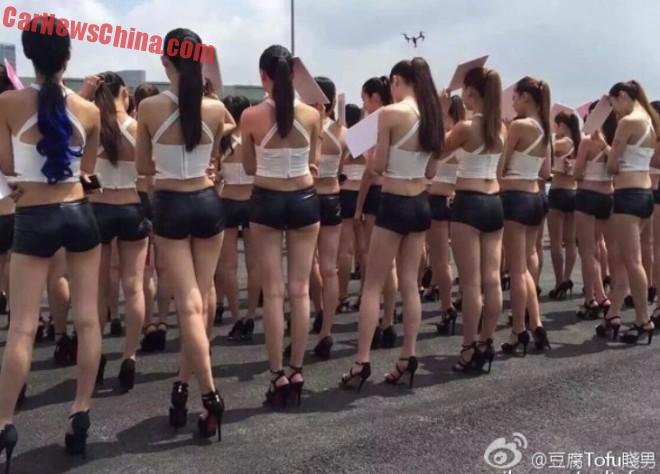 Waiting patiently for their chance.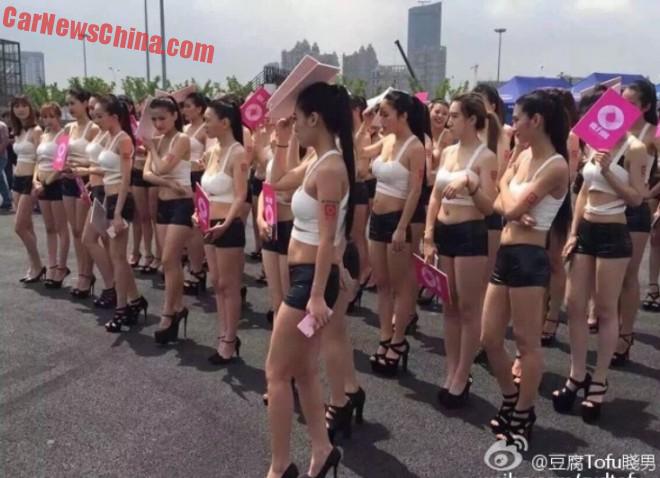 The sun is coming up here, with some babes using their leaflet for protection against the evil beams from heaven.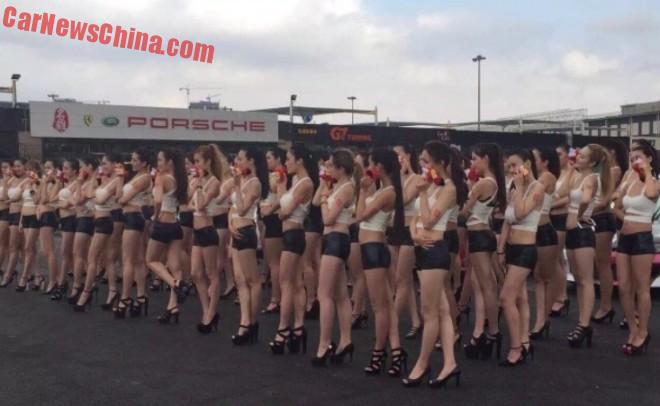 Even the must experienced beauty contest will get dizzy. And if he doesn't, he will…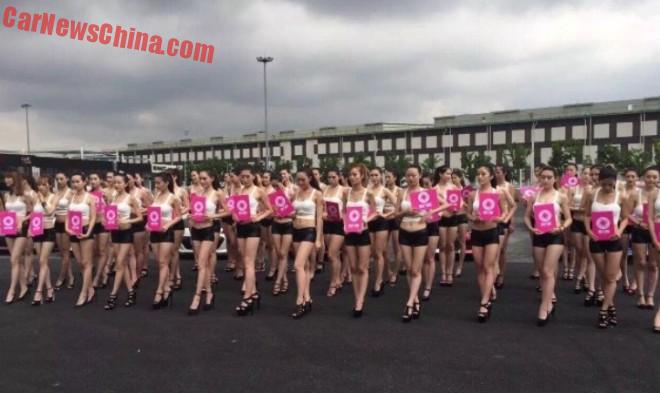 … surely get very dizzy from this. And I need a beer now.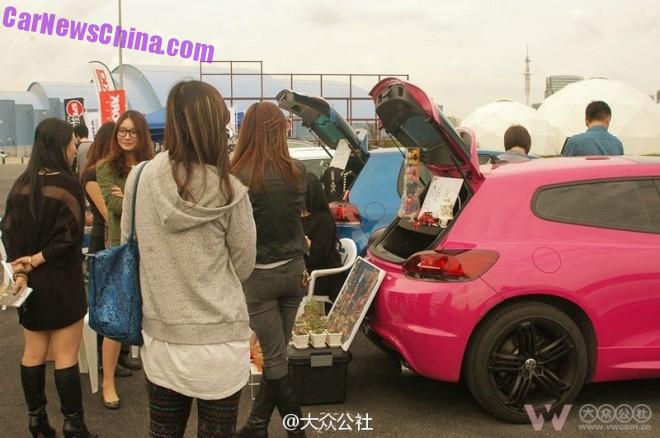 The Broad Auto Park is a funny place. They organize all sorts of automotive festivities, like tuning shows and such, going with even more babe and…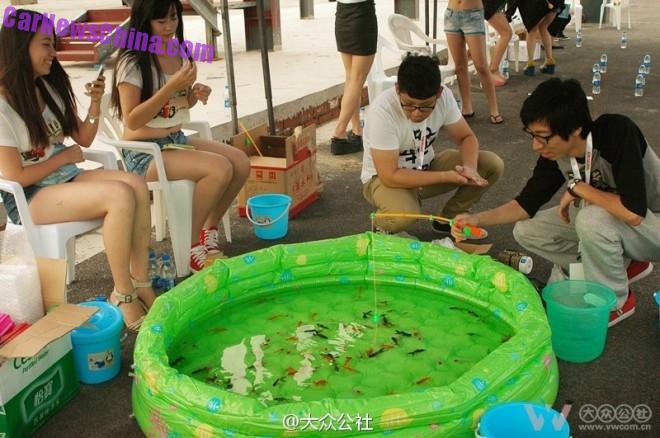 … a fishing contest with real fish. Check those two men fishing, their eyes trained on the green inflatable pool, like there is nothing sitting on white plastic chairs. Tsk!