The mighty battery block of an electric bicycle, Spotted in China just east of the Fourth Ring Road in Beijing. The stickers read Viper SRT 10 & SRT 10, and the vehicle is painted in a speedy kind of red.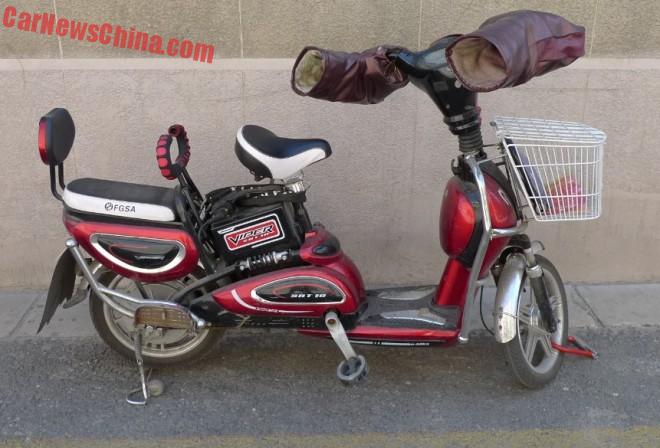 This is the whole picture. Another Viper sticker at the rear. The winter gloves are still on while we are in the middle of May now, with temperatures moving up to 25 Celsius at day time.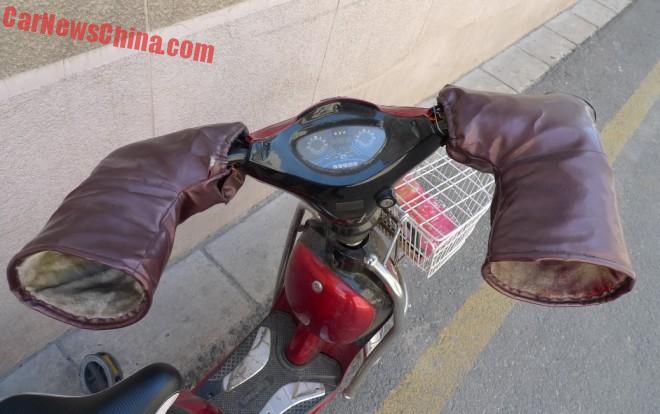 Gauges show speed and battery.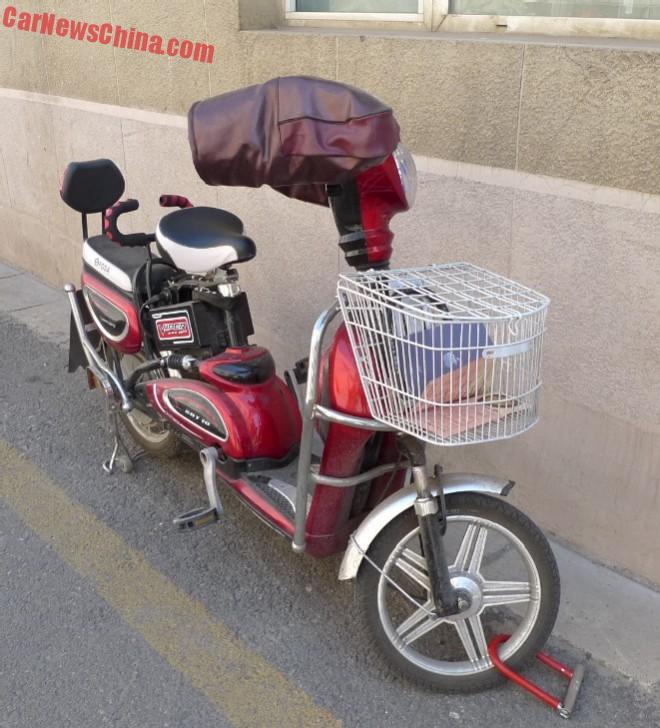 Big white basket up front for the groceries.
This type of electric bicycles goes on battery power. When the battery is empty the rider can change to paddling, which will also charge the battery. This fine example is manufactured by Jiangsu Xinri Electric Vehicle Corporation (web), trading internationally as Sunra, one of the largest makers of electric bicycles, scooters, and tricycles in China. The Viper SRT 10 was a special edition based on the rather mundane Yuncai V1. It is powered by a 250 watt electric motor mated to a 48V12AH lead-acid battery.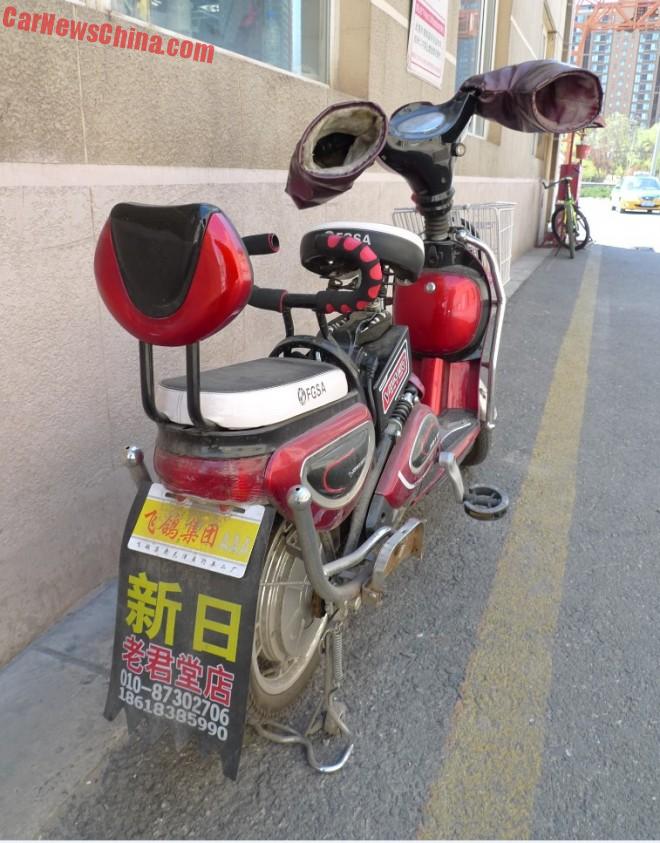 Top speed is some 25 kilometer per hour and it seats two adults. Officially, that is, but in reality they easily go with three adults, a bunch of children, a dog, and the bags. The electric motor is located in the rear wheel. Price for all this pretty usually starts around 1200 yuan or 193 USD. Much cheaper than a real Viper which goes for 482.000 USD.