A very happy Infiniti G37 Coupe, Spotted in China in an underground parking lot in east Beijing. The good Coup' is wrapped in an eye stabbing shiny Pink wrap, and further dressed up with a matte black grille, a matte black Infiniti badge, darkened windows, and a box of tissues on the dash top.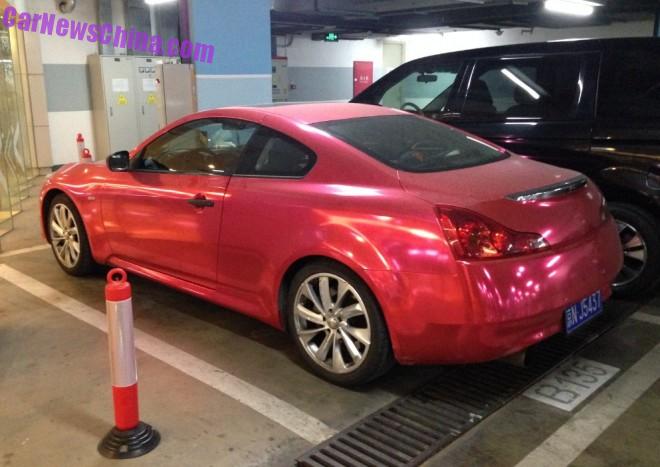 The wrap was of top quality and neatly applied over the bumpers. The mirrors and door however were wrapped in the same matte black as the grille and badge. There was a pleasant surprise at the back in the form of a fully chromed boot-lid handle.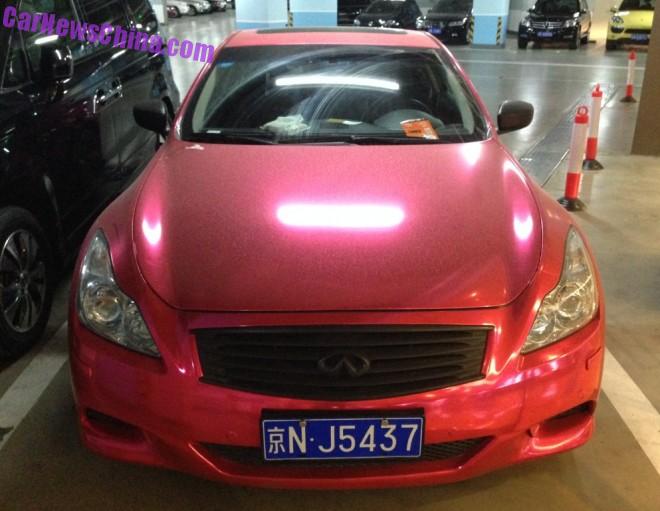 Last but not least we have here the license plate: N·J5437, and that is by far the best plate we have seen on any Infiniti G37 so far, and sadly we haven't seen any, bar for a shiny purple G37 sedan. The G37 is powered by a speedy 3.7 liter V6 with an output of 328hp and 365nm. Pink is Fast!