An electric bicycle with a baba, a baobao, and a mama, pulling a baby stroller alongside, Spotted in China in the Lido area in Beijing. The stroller is of the cheap non-folding kind, and thus hard to transport on a bicycle in any other way.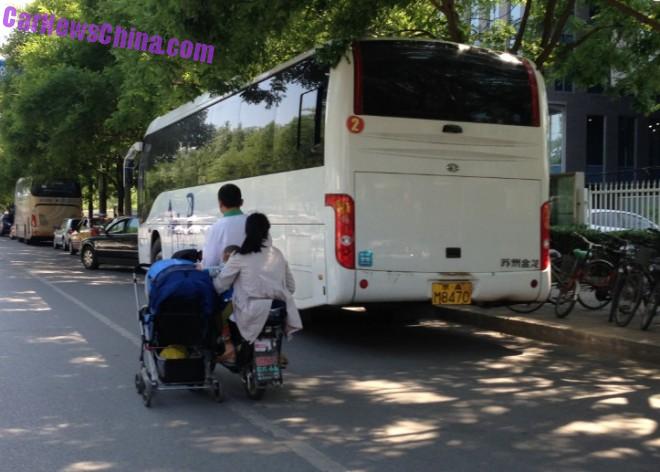 Zooming out for the bigger picture. The stroller way out over the main road.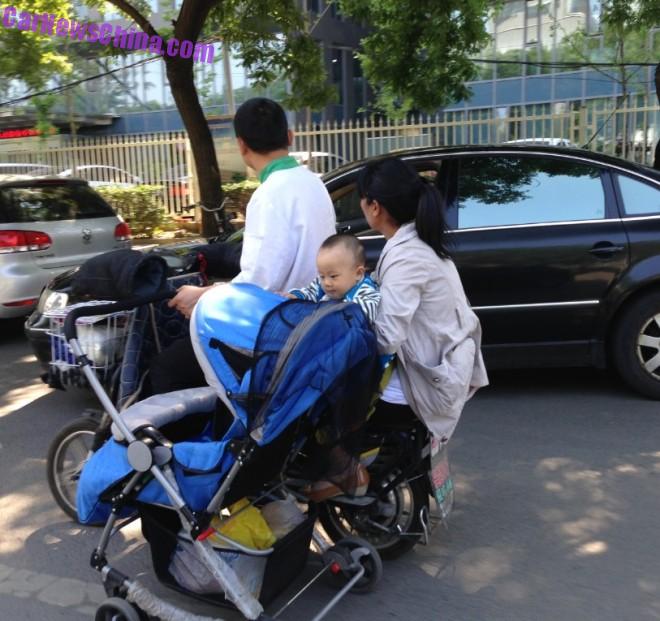 The baba was driving the bicycle with one hand (!) and pulling the stroller with the other. The baobao was helping him. The mama was holding the baobao. The winter gloves are still fitted on the handlebar, while we are in late May now, with temperatures moving up to 35 degree Celsius at day time.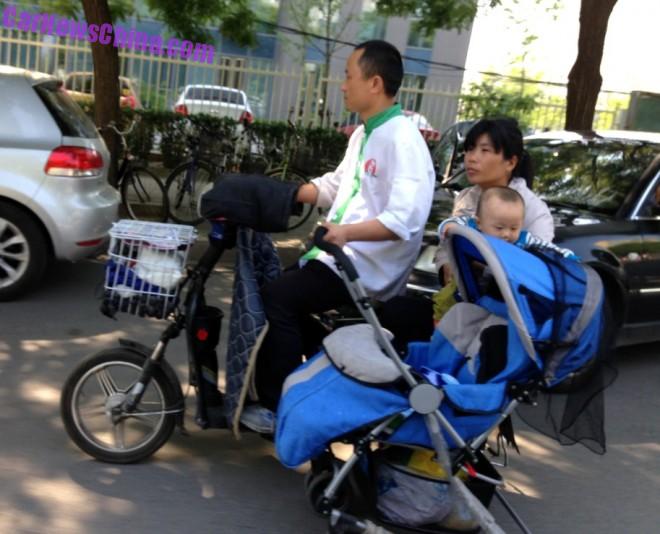 Baobao seems to contemplate a jump into his stroller. Mama isn't paying too much attention… Ride on, ride safe!