The Beijing Auto BJ40 will finally get a decent engine under the bonnet, in the form of a Saab-developed 2.0 turbo with 204hp and 280nm. Beijing Auto Industrial Corporation (BAIC), the owner of the Beijng Auto brand, bought the rights to the Saab 2.0 turbo and Saab 2.3 turbo from GM in 2009, along with the rights to the platforms of the Saab 9-3 and first generation Saab 9-5.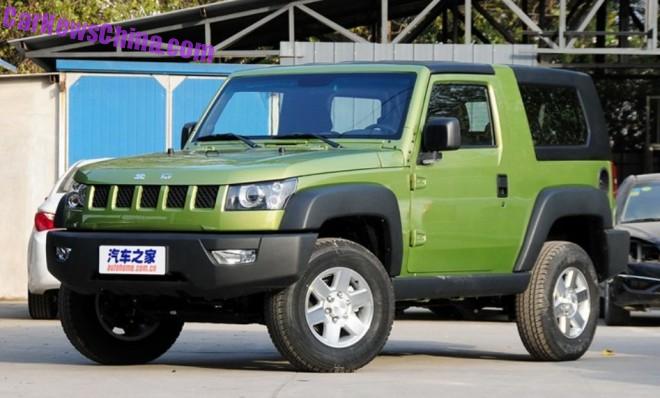 The Beijing Auto BJ40 was launched on the Chinese car market in December 2013, powered by a lazy 2.4 liter four-cylinder petrol engine with 143hp and 217nm. However, during the development process Beijing Auto did experiment with the Saab 2.0 turbo, but couldn't make it work at the time.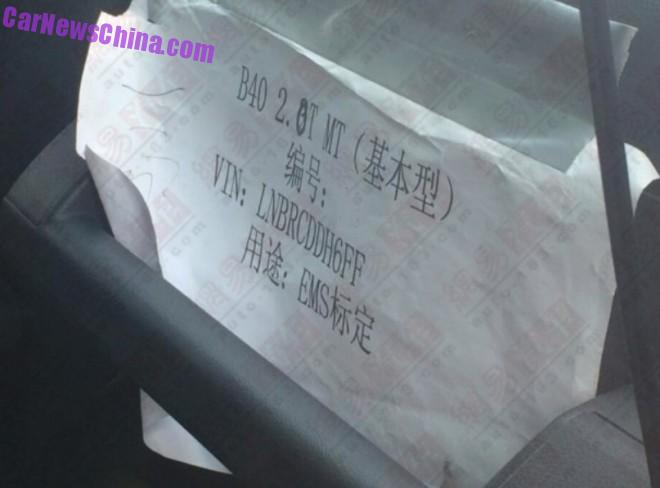 Seen inside the test car. Someone scratched out '3' and wrote a '0' over it, making 2.0 from 2.3. This is interesting, as it could indicate that Beijing is also working on fitting the 250hp Saab 2.3 turbo in the BJ40, which would make it a seriously fast 4×4. MT for manual transmission.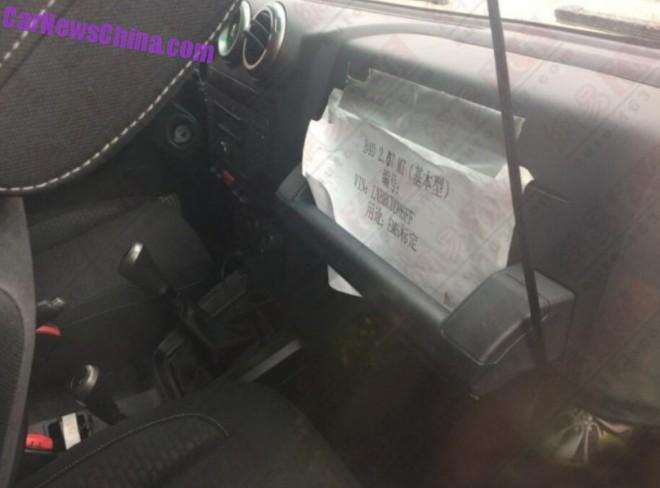 Interior the same as base BJ40. Price for the BJ40 2.0T will start around 175.000 yuan, debut is expected for the Chengdu Auto Show in September.