A gigantic Brabus G-K8, seen on the FB-Show 2015 (intro) in Beijing. The base Brabus G-K8 is a speedy SUV based on the Mercedes-Benz G55, but this particular example is anything but base; stretched in the middle by at least two meter, making for a massive manic limousine.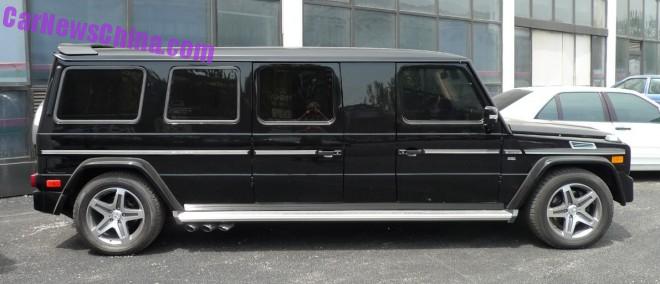 Windows all completely black for privacy. They were really black, not just tinted, there was no way I could fire a photo to the inside. Triple side pipes exiting in front of the rear wheel. The extension sits behind the front seats, consisting of a wide window-less pillar and a new suicide door. The standard doors were deleted completely.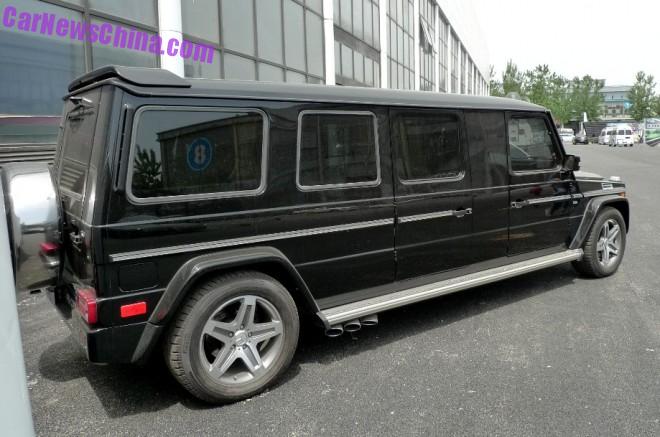 A vehicle of this size sure needs much extra downforce so there is a large wing on the roof. Spare wheel cover in shiny chrome. Five-spoke alloys are standard AMG.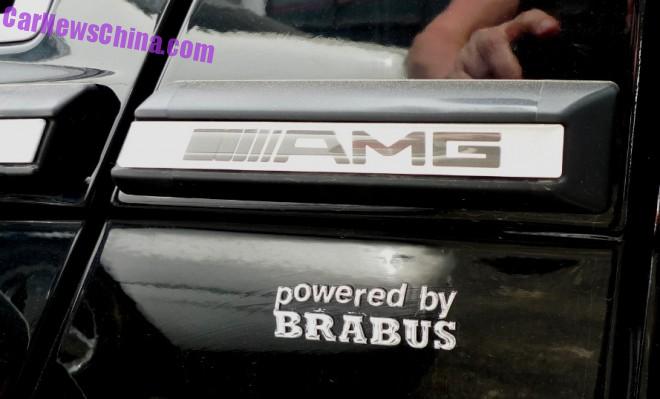 That word 'powered' made me very dizzy there. The Brabus K8 is powered by a heavily tuned variant of the AMG V8, now good for 530hp and 775nm, which propels the machine to a 230 kilometer per hour top speed and from o to 100 in five seconds. But this big limousine will likely be a bit slower than that.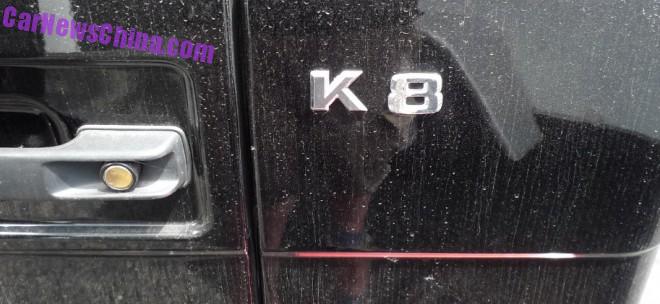 The K8…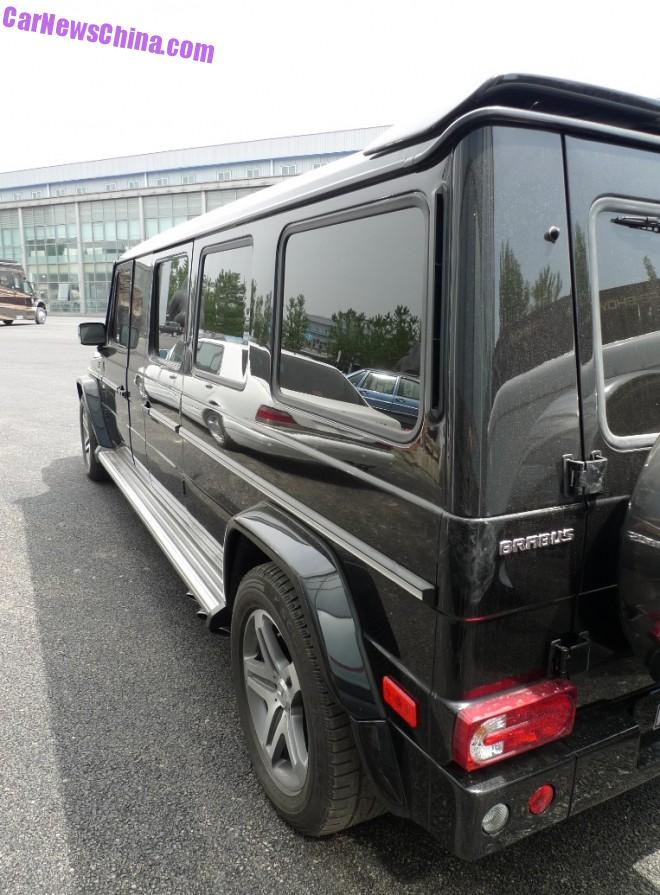 … stretching all the way over the parking lot.