A very happy Volkswagen Golf Cabriolet, Spotted in China in the great city of Hengyang in Hunan Province. The good Volkswagen is wrapped in an eye smoothing Pink wrap, and further sexed up with darkened windows, darkened headlights, a black convertible roof, and black alloys.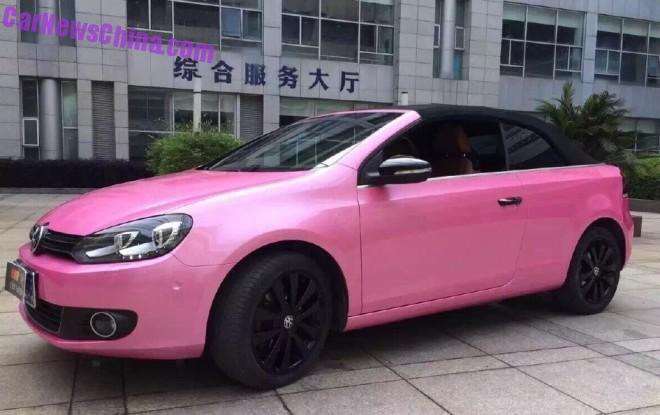 The wrap appears to be of very good quality and was neatly extended over the bumpers. The mirrors and doorhandles however are wrapped in the same shade of black as the alloys, contrasting nicely with the Pink body. Rear-side window as black as the Ningbo night.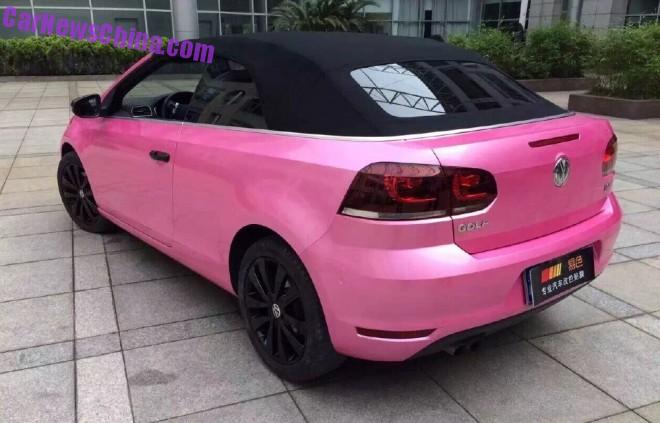 The local company that did the work says Pink is an 'exclusive color' for girls, to which we do not agree, and that this particular Golf was wrapped for a lipstick company. Well, will they sell more stick or what!