A lunatic Darth Vader DMC Lamborghini Aventador LP988-4 Edizione GT supercar, Spotted in China in the great city of Zhengzhou in Henan Province. The vehicle looks absolutely bomb, with an all black body, black windows, and fitted with black alloys and black brake calipers.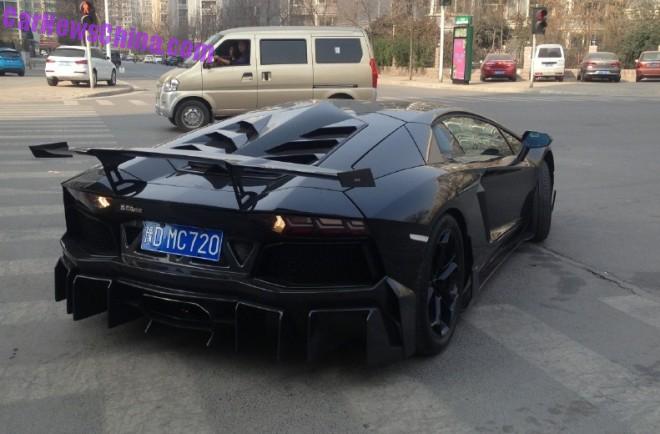 Note license plate D·MC720!
The LP988-4 Edizione GT is the most extreme Aventador DMC has ever built. The body kit has more carbon than a GT1 championship, topped off with a four-stage diffuser, a completely new engine cover with a roof scoop on top, and a super wide wing. Power comes from a  twin-turbocharged variant of the Lamborghini V12, here good for a manic 988hp, hence the name, which brings the big Lamboo to a 412 kilometer per hour top speed.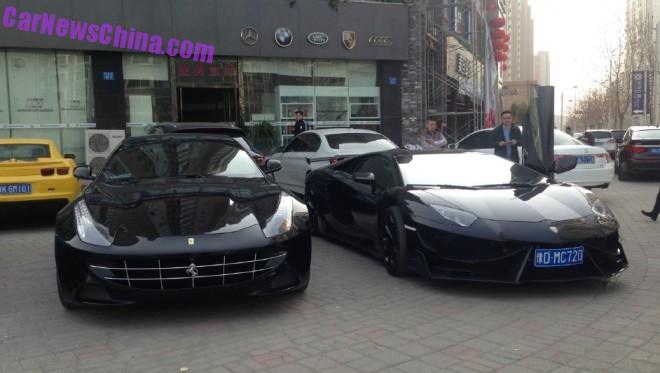 With a Ferrari FF.
The LP988-4 Edizione GT is limited to ten units worldwide, and two are known to be in China. It is an evolution of the LP-900 SV Limited Edition (Roadster), which had to do with only 900 horses.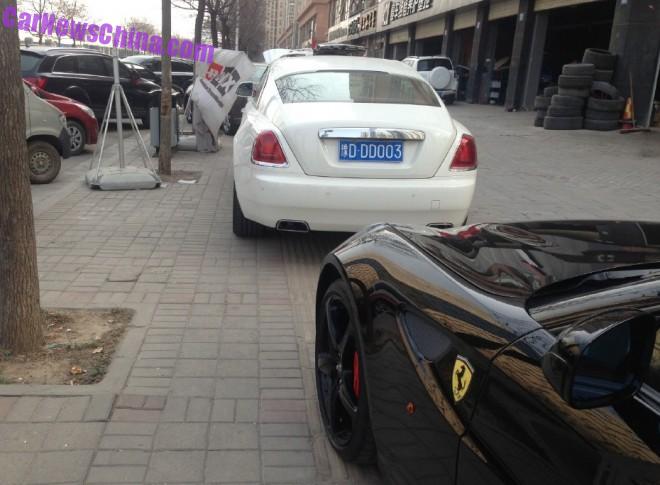 The Ferrari FF with a white Rolls-Royce Wraith, sporting D·DD003, and that is a fake plate, but cool.