A sleek and streamlined Chrysler Intrepid sedan, Spotted in China just west of the eastern section of the Fifth Ring Road in Beijing. The big 'Merican sedan was in very good shape, with a smooth body bar for a burst on the low part of the bumper.
Interior original except for the floor mats. Sporty white dials are original.
The second generation Chrysler Intrepid was manufactured from 1998 until 2004, it was called Dodge Intrepid in the entire world except in Canada, so we can be pretty sure this silver example once sired Canadian roads and somehow ended up in the Chinese capital.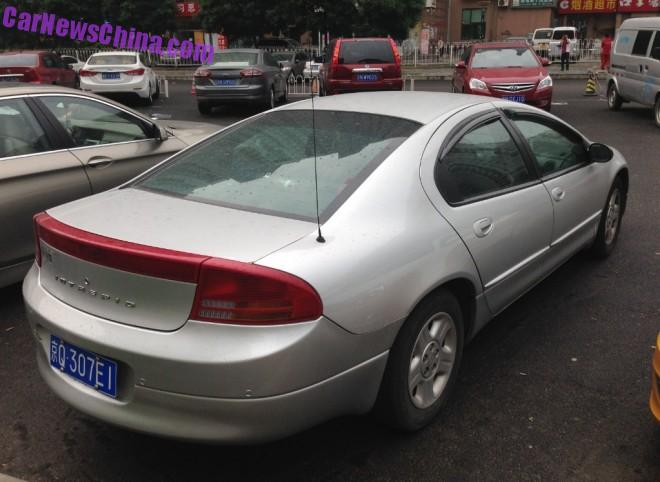 Beautiful designed boot lid with a red bar connecting the taillights. Antenna reaching for the skies! The Chrysler Intrepid was available with three engines: a 200hp 2.7 liter V6, a 225hp 3.2 liter V6, and a 242hp 3.5 liter V6, sending power to the front wheels via a four-speed automatic transmission.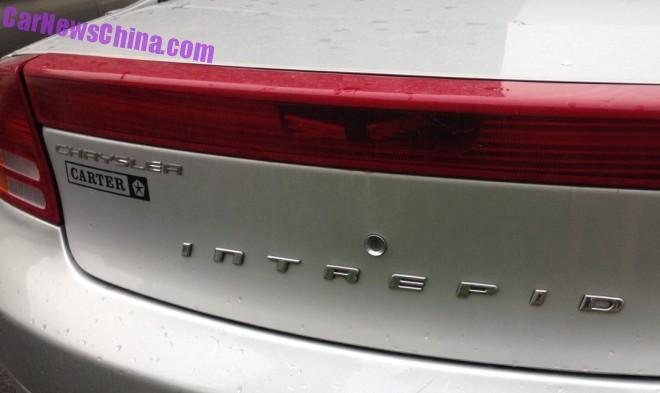 That's Carter Dodge Chrysler in Burnaby, and now in Beijing.