Spy Shots showing a brand new variant of the good old Roewe W5 SUV. This is a typical Chinese open police patrol car. Vehicles like this are used within big cities for regular police patrols, especially in city centers and around important locations. And an open police petrol can also be used as a parade car.
This is a fine example; a Changfeng Liebao petrol car, based on the Liebao parade car. These cars are currently patrolling in Beijing, and can be seen within the Second Ring Road, on the Second Ring Road, and in the various embassy areas. The are always open, in summer and in…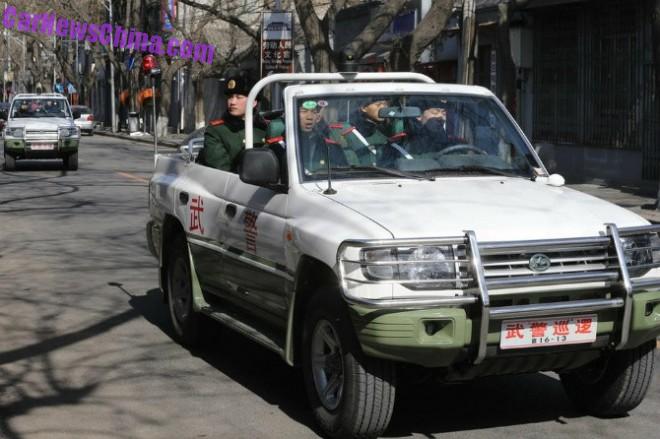 … winter. See coats, hats, and the trees. The officers are part of the People's Armed Police, or PAP, a paramilitary unit of the security forces. They are armed with handguns and small machine guns.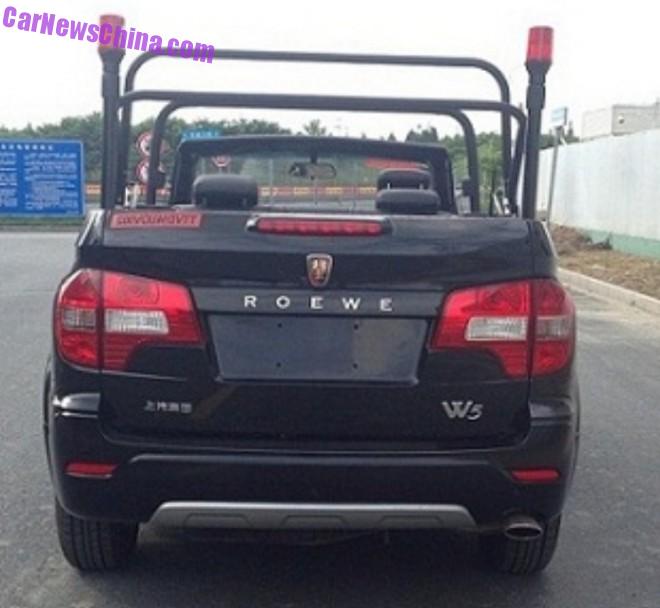 One warning light on each side. There is no real roof but there is a canvas cover for if the heavens cry too hard, but it has to be installed by hand, which will probably take enough time to get wet. The market for this kind of vehicles is surprisingly large. Each city and town in China has at least a few on hand, although some see very little use. Automakers for sure can charge a premium, because the cars are bespoke hand made and because government business is always very profitable.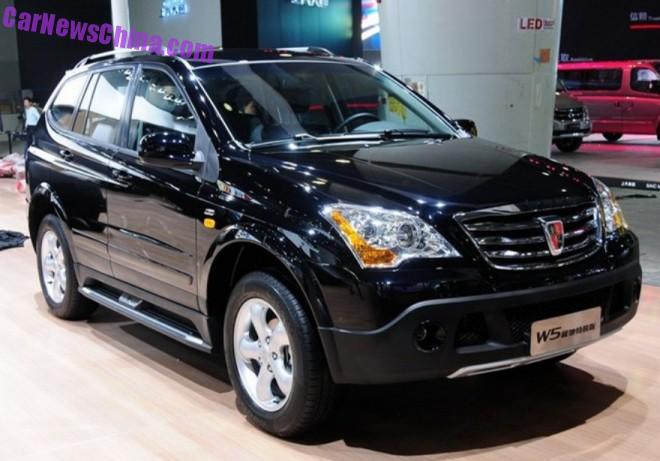 The standard Roewe W5. Current price starts at 142.800 yuan and ends at 221.800 yuan. Lone engine is a 1.8 turbo with 160hp, mated to a five-speed manual or a six-speed automatic. Rear-wheel drive for the base versions, and four-wheel drive for the top. The open police petrol car has four-wheel drive.