Landwind Motors has finally launched the supremely controversial Landwind X7 SUV on the Chinese car market. Price starts at 129.800 yuan and ends at 147.800 yuan ($21.000 – 23.801). The X7 is an almost perfect 1:1 clone of the Range Rover Evoque, but sells for three times less.
The Landwind X7. Not looking Evoque enough? Try this dealer-provided Land Rover kit.
The X7 is available with only one engine; a Mitsubishi sourced 2.0 turbo petrol with 190hp and 250nm, mated to an eight-speed automatic, FWD. Fuel consumption: 10.4 liter per 100 kilometer.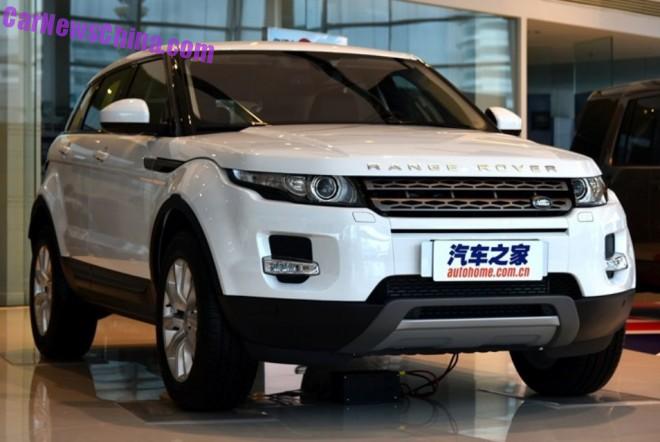 The Range Rover Evoque. This is the China-made version, manufactured by the Chery-JLR joint venture. It was launched on the Chinese market in February. Present price ranges from 398.000 yuan to 552.000 yuan (64.075 – 88.868). The Evoque is thus at least three times as expensive as the X7.
Engine: Ford 2.0 turbo petrol with 240hp and 340nm, mated to a nine-speed automatic, AWD. Fuel consumption: 10.8 liter per 100 kilometer.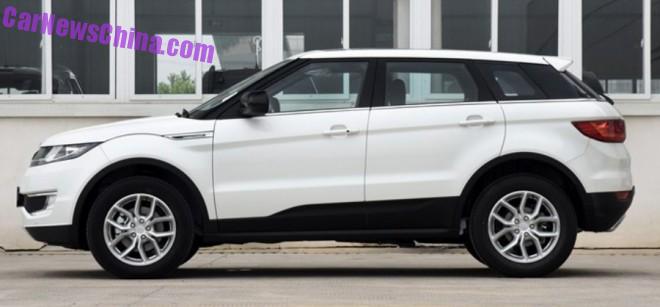 This again is the Landwind X7. It is not just a lookalike. It is a real clone, which can be seen when we compare the sizes:
Range Rover Evoque 5-door: 4365/1900/1635, wheelbase is 2660 and kerb weight is 1850 kilo.
Landwind X7: 4420/1910/1630, wheelbase is 2670 and kerb weight 1775 kilo.
Size wise, it is the same car. Interestingly, the Evoque is 75 kilo heavier.
Landwind is a Chinese car maker jointly owned by Jiangling Motors and Changan Auto, coincidentally (or not?) both joint venture partners of Ford, with Jiangling-Ford and Changan-Ford respectively. Ford owned Land Rover-Range Rover until 2008 when they sold it on to the TATA conglomerate of India.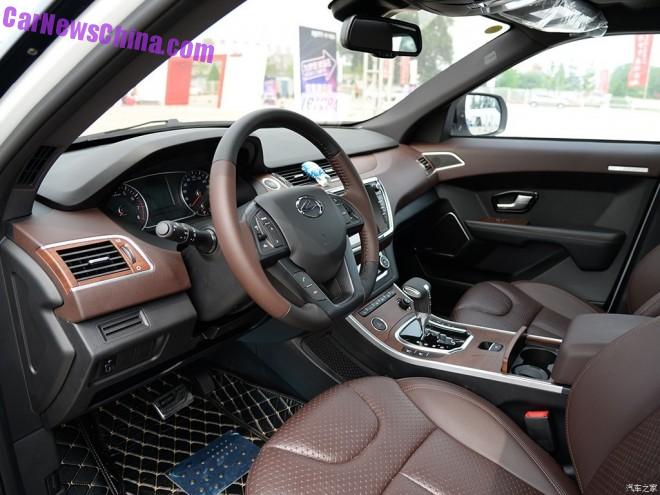 The interior is only partly cloned, and looks way much better than the black plastic drab in the Evoque. Beautiful brown leather seats, more leather on the flat-bottomed wheel, nice chrome detailing and the best floor mats we have seen in a China-made car, ever.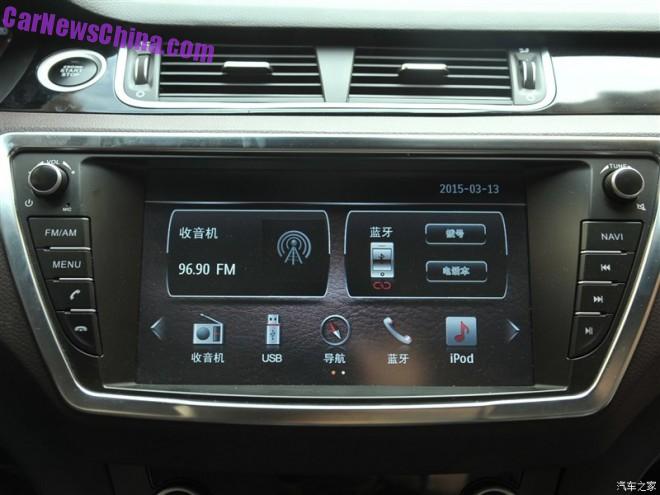 Giant touch screen for the infotainment system.
The X7 might be much cheaper than the Evoque, but isn't a bare bones budget vehicle, not at all. The list of standard equipment is simply impressive. All variants will get:
ABS, EBD (electronic brake force distribution system), ESC (electronic stability control system), TCS (traction control system), PBA (emergency brake assist system), HAC (uphill start assist system), HDC (downhill assist system), CBC (a set of 8 other unspecified safety support systems), heated and electronically adjustable exterior mirrors, electronic parking brake, dual front airbags, electronic parking brake, dual front airbags, keyless start / entry, electronic dimming inside rear view mirror, reverse camera imagery, automatic air conditioning, automatic wipers, an 10.2 inch touch screen for the infotainment system, cruise control, GPS navigation, and Bluetooth connectivity.
Additionally, the top spec version gets: roof rails, leather seats, heated seats, electrically adjustable seats, lane departure warning system, an eight speaker sound system, a panoramic sunroof (1100x950mm), and a tire pressure monitoring system.
That's a shipload of kit for the money. We don't know how well it all works, but it is a fact that this sort of systems are getting cheaper by the day without loosing too much when it comes to quality. In the end it is all about scale and mass production, something the Chinese are famously good at.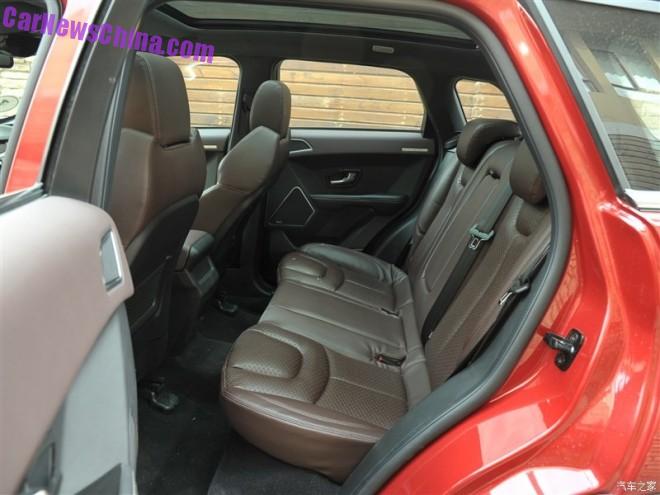 The rear bench, seen here in a red car. Same fine brown leather but none of those fancy floor mats. Door design a bit on the busy side.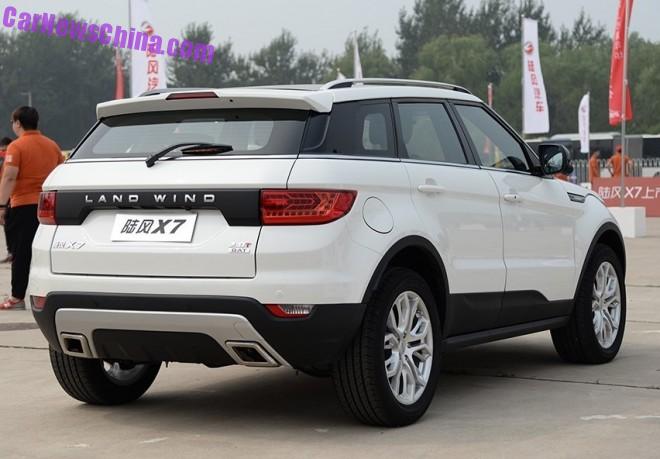 Bumper is Evoque exactly. Square shaped exhaust pipe tips. The roof rails are not very high but appear to be perfectly usable. I hope to check out the Landwind X7 in person soon. Sadly, there is only one (01) Landwind dealer in Beijing and it is quite far from my home, so I got to plan it half a day. But in anyway, after writing more than 20 articles about the bloody thing I need to see it up close in the Capital.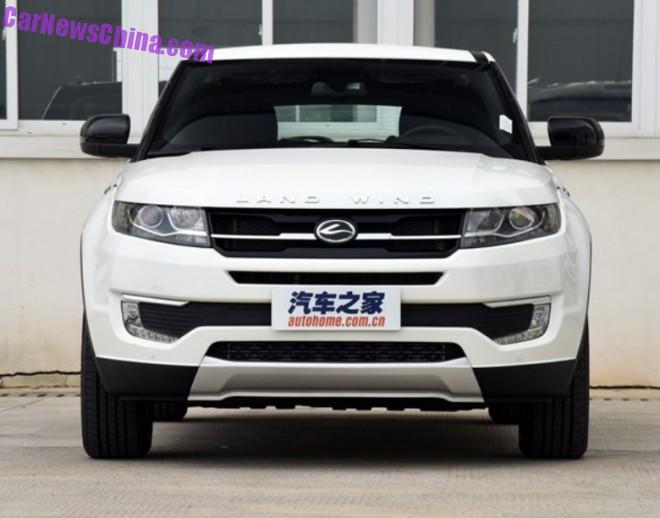 The zillion dollar question now it: will be Landwind X7 be a success? In many ways it already is.
Tata-JLR has been unable to stop Landwind building the car, and that is considered a huge victory; tiny Landwind from China beating the giant Indian-British conglomerate. A sales success seems likely too. There is an enormous hype going on over the X7, with customers waiting eagerly to buy one, with many saying JLR can only blame itself because it is asking far too much money for the real Evoque.
Gold on the horizon for Landwind, and other Chinese automakers, because the X7's success will absolutely inspire more cloning again, and some has already started.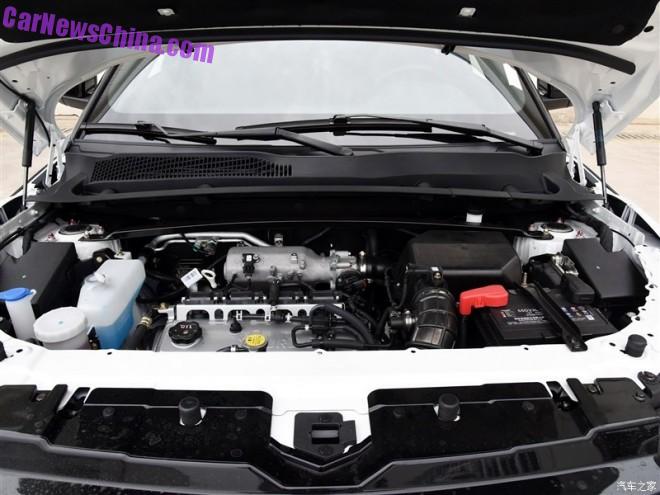 A clean engine bay, seen here with the covers removed, and seen here with the covers on.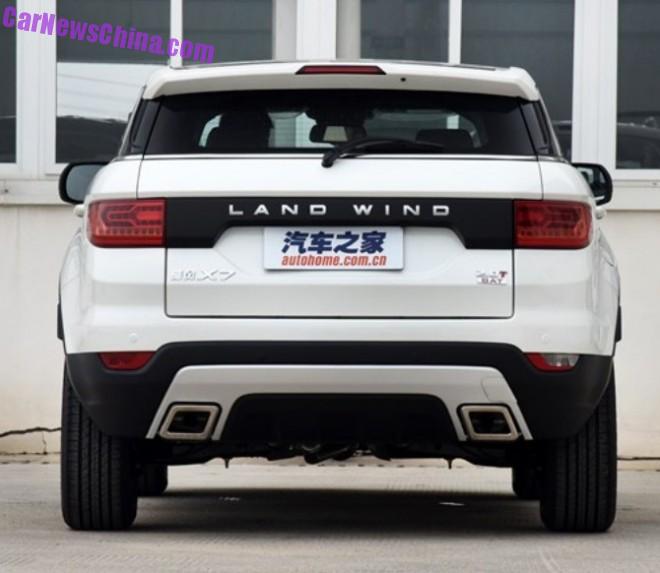 The new Landwind X7. To be seen on any Chinese road soon…