The Landwind X7 SUV is a Chinese clone of the Range Rover Evoque. Buyers who think their X7 doesn't look enough like the Evoque yet can buy a special kit that includes a Evoque grille and Land Rover badges. The kit can be bought right at the Landwind dealer, just like Toyota kits can be bought at BYD.
A well stocked dealer.  Behind the X7 stands a Landwind X5 and behind that a Landwind X8. Check out all the other Landwinds cars here.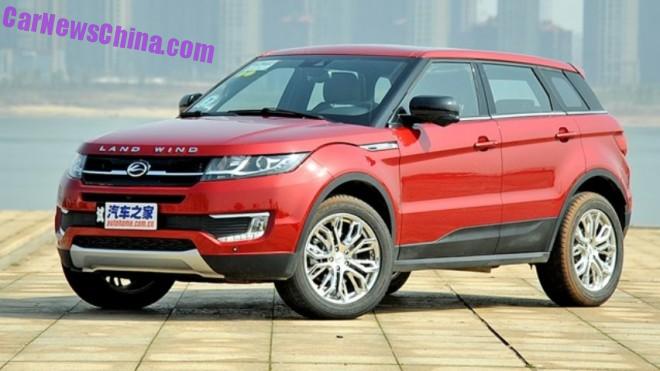 The Landwind X7 with the standard grille. The X7 will officially launch on the Chinese market later today. Price will start at 134.000 yuan and end at 149.000 yuan ($21.573 – 23.988).
Engine: Mitsubishi 2.0 turbo petrol with 190hp and 250nm, mated to an eight-speed automatic, FWD. Fuel consumption: 10.4 liter per 100 kilometer.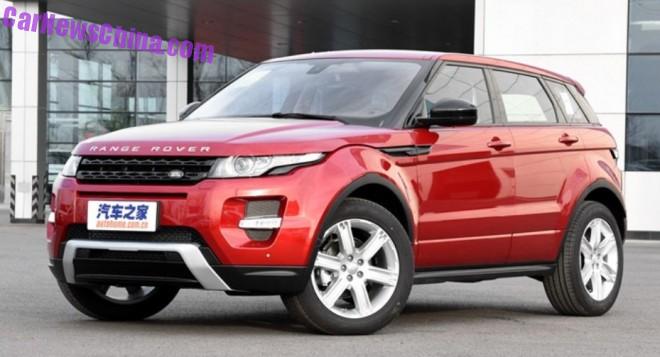 The Range Rover Evoque. This is the China-made version, manufactured by the Chery-JLR joint venture. It was launched on the Chinese market in February. Present price ranges from 398.000 yuan to 552.000 yuan (64.075 – 88.868). The Evoque is thus at least three times as expensive as the X7.
Engine: Ford 2.0 turbo petrol with 240hp and 340nm, mated to a nine-speed automatic, AWD. Fuel consumption: 10.8 liter per 100 kilometer.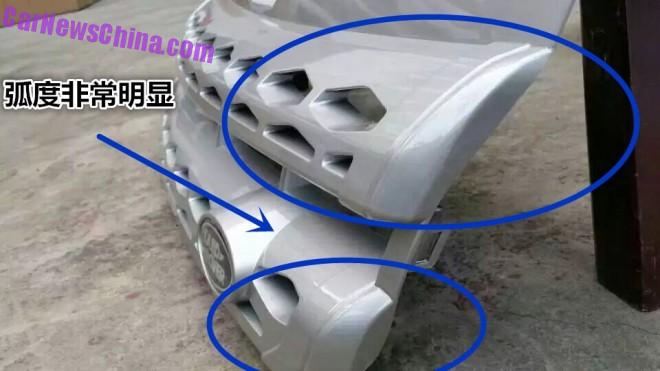 Various sellers offer the kit on the infamous Chinese website Taobao, a subsidiary of Alibaba. Prices hover around the 600 yuan 0r 96 USD.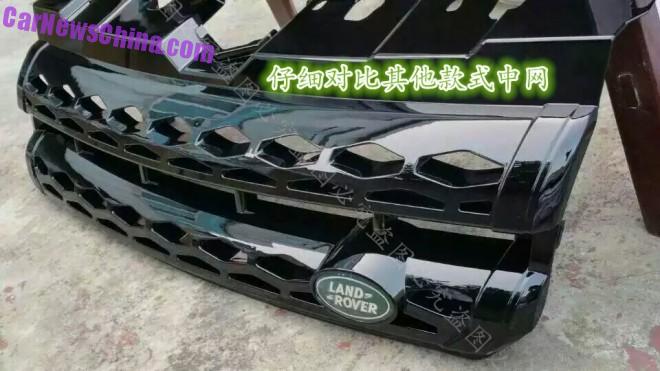 The kit is available in silver, white, or black.
Changing the grille is very easy, all it takes are some simple tools and a bit of time.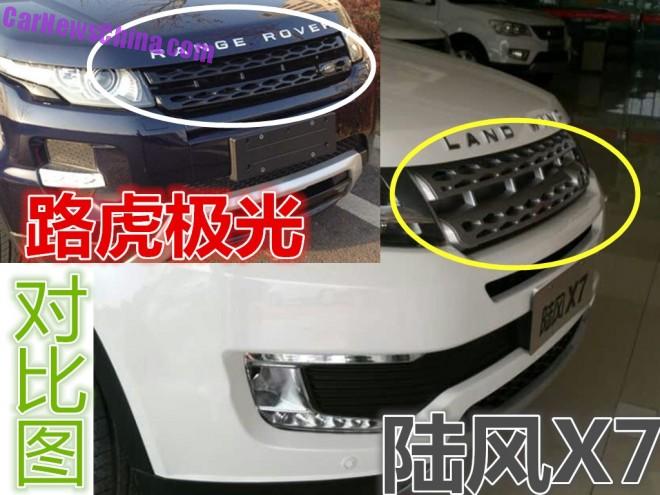 Fuzzily, the 600 yuan kit does not include lettering for on the bonnet. But no worry, other sellers got that one covered!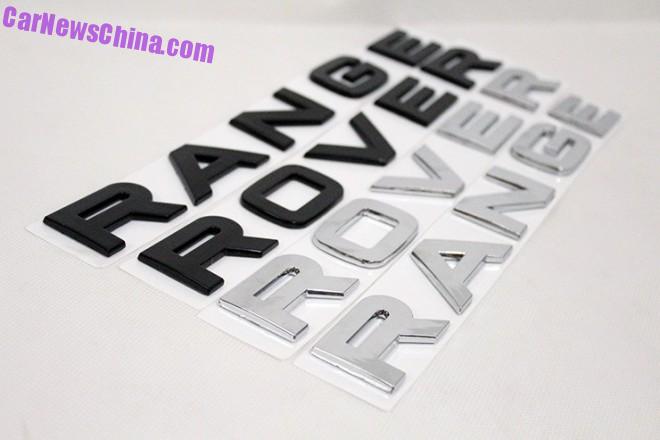 This one goes for 158 yuan or 25 USD.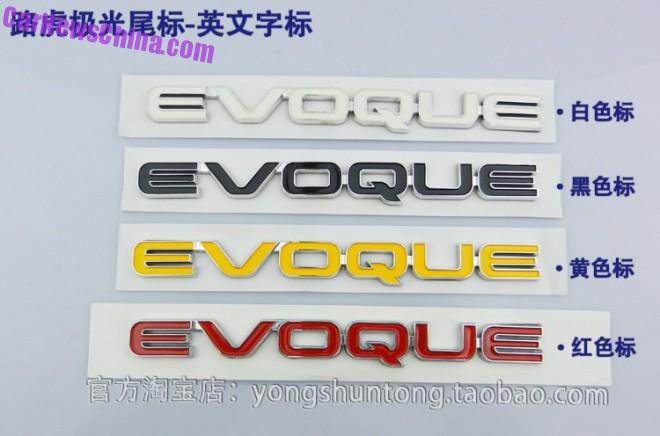 Red Evoque badge is extra kinky. Only 68 yuan.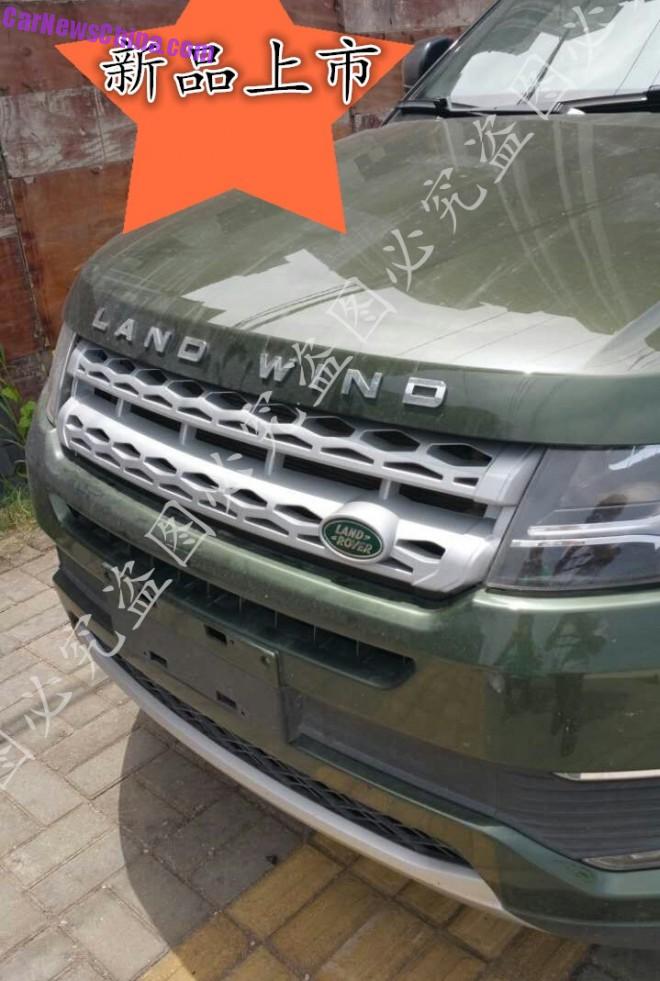 On a dark green X7, how British she looks.
Landwind is a Chinese car maker jointly owned by Jiangling Motors and Changan Auto, coincidentally (or not?) both joint venture partners of Ford, with Jiangling-Ford and Changan-Ford respectively. Ford owned Land Rover-Range Rover until 2008 when they sold it on to the TATA conglomerate of India.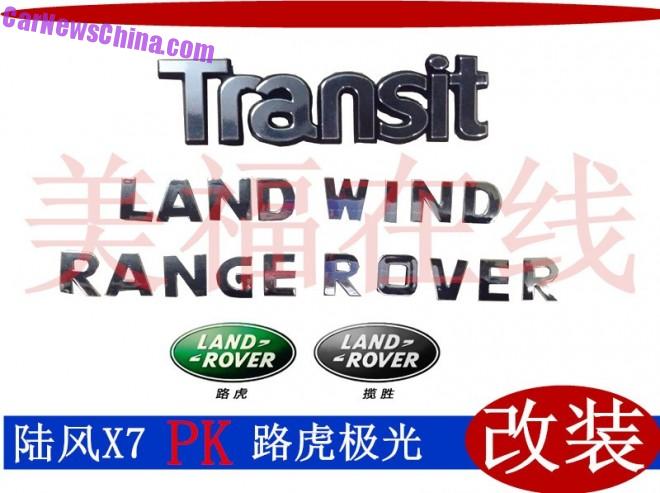 This seller is very open about it, with some fine graphic design. 'Transit' the Landwind into a Range Rover. The real Transit is available in China too, manufactured by Jiangling-Ford. It all comes together every time.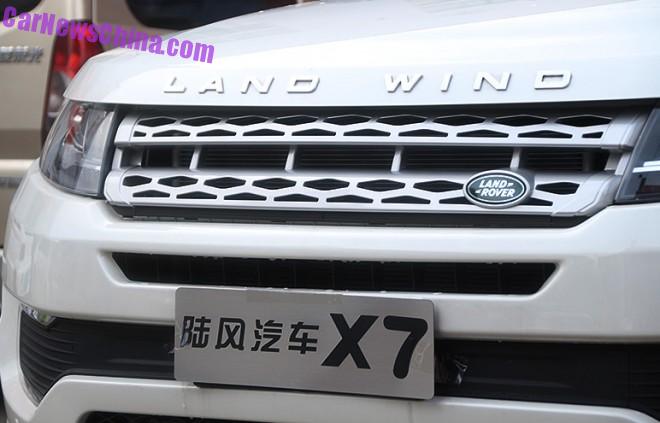 Not a Land Rover. Not a Land Wind. What is, this car..?