Drama in China's Henan Province. A very lucky Bentley Mulsanne had some bad luck, being rear-ended by a Dongfeng Fengshen H30 Cross, causing damage to the rear bumper. Luckily the accident happened at low speed so nobody got hurt.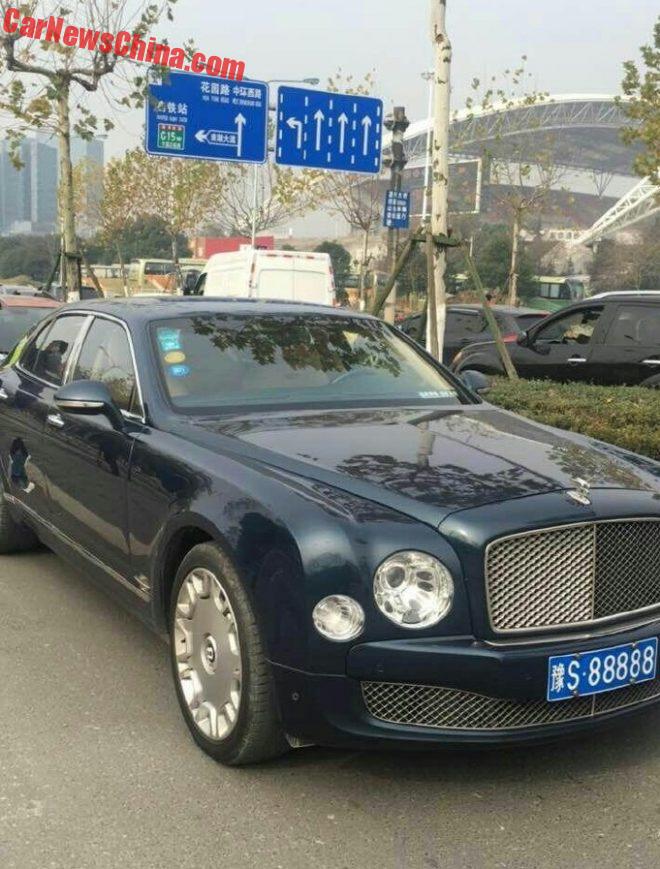 The massive Bentley is such a lucky car because of its license plate; with five times an eight, and 8 is the most lucky number in Chinese culture. Every city theoretically issues a 'five-eight' license plate, if the city has more than 8888 cars, which they usually have. These license plates are highly sought after and fanatically discussed on forums, with some even compiling complete lists of all the 88888 cars in China!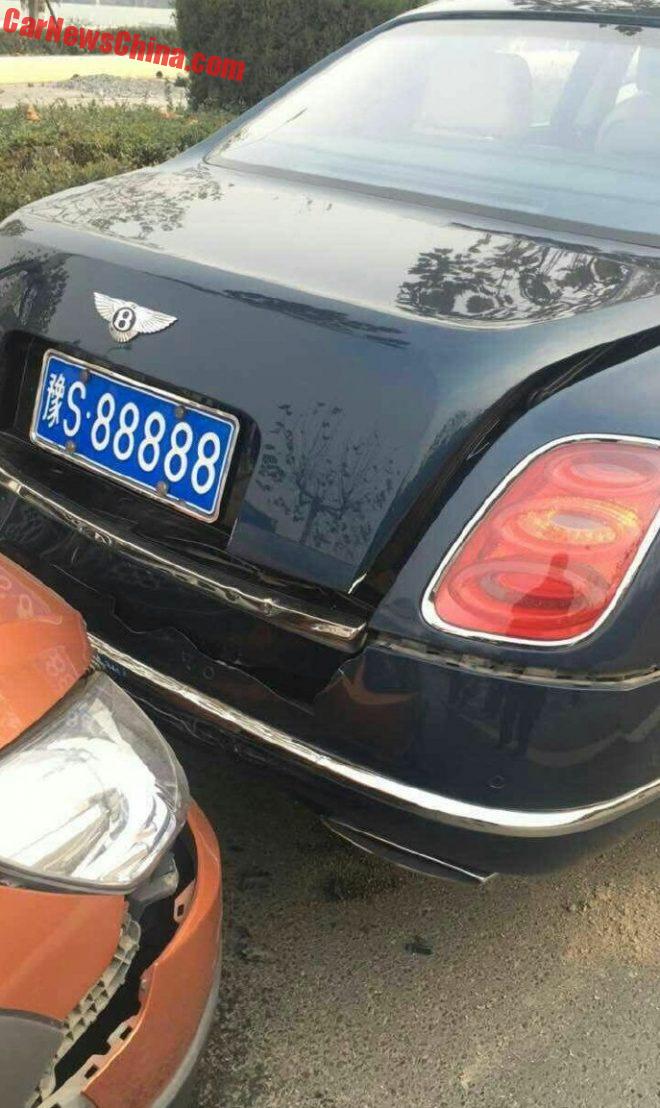 Heavy damage to the bumper of the Bentley. It is said that repairs will costs 100.000 yuan or $15,000, which actually sounds rather reasonable. The big 'Ben costs 4.98 million yuan ($720,000), almost 6 times as much as the Fengshen H30 Cross when it was new. Dongfeng sadly stopped making it in 2015.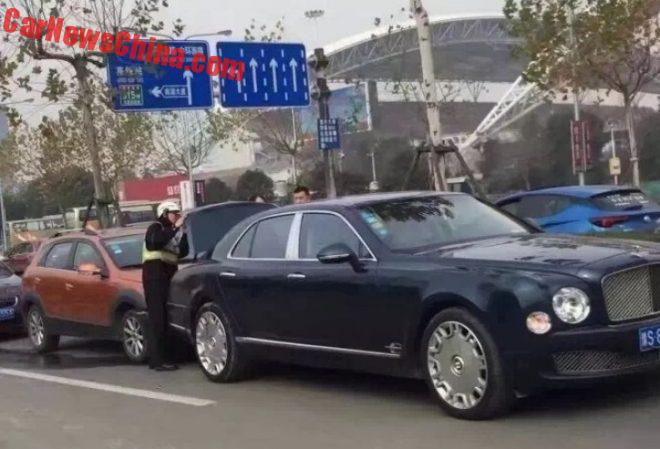 Under Chinese law the car who rear-ends is automatically the one to blame, exceptional circumstances excepted. Happily, the obligatory basic accident-insurance pays out until one million yuan, so the owner of the H30 Cross should be fine.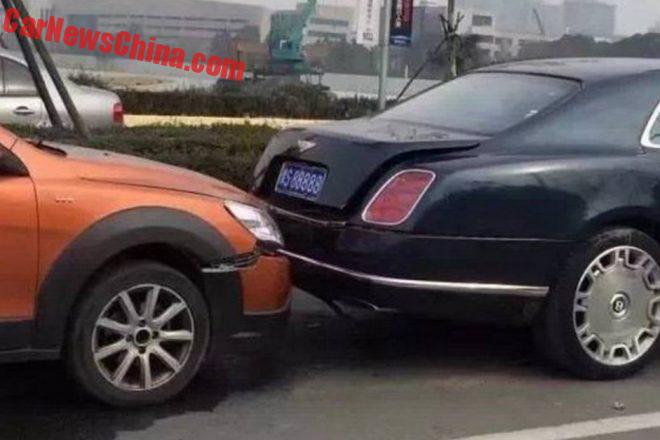 The damage to his own car doesn't seem very serious but looks may deceive. Chinese car makers are famous for discontinuing part production immediately after car production ends. And even worse; the bumper is unique for the H30 Cross, with the black plastic and such, so finding a new one might actually be harder than getting a new bumper on that lucky Bentley!