The brand new Beijing Auto Senova X25 SUV debuted this morning in Chengdu, one day before the official opening of 2015 Chengdu Auto Show in China. The Senova X25 is a small crossover based on the Senova D20 hatchback, it will be launched on the Chinese car market later this month, positioned under the upcoming Senova X45 and the Senova X55.
The X25 has become quite a fine looking car, especially in this dark red color scheme. Black plastic around the arches typical cross but the X25 gets away with it nicely. Six spoke alloys sporty and modern, and red brake calipers finish a good job. Roof rails are entirely usable.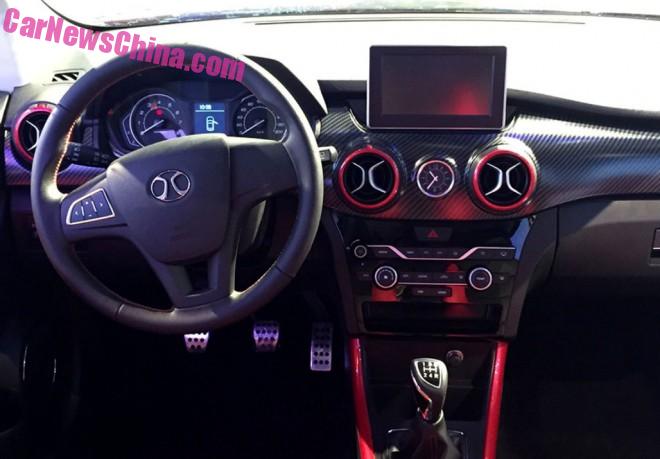 Extremely cool dashboard, bar for the steering wheel, which looks far too old fashioned compared to the rest of the design. Small touch screen trendy on top. Analogue clock flanked by red vents with the Senova logo. Fake-carbon fiber, perforated pedals, and thick red edges on each side of the center tunnel.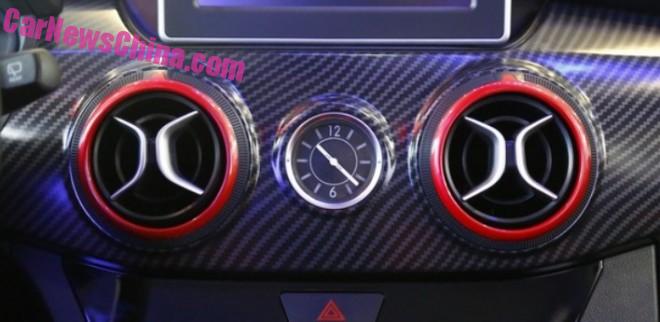 Love.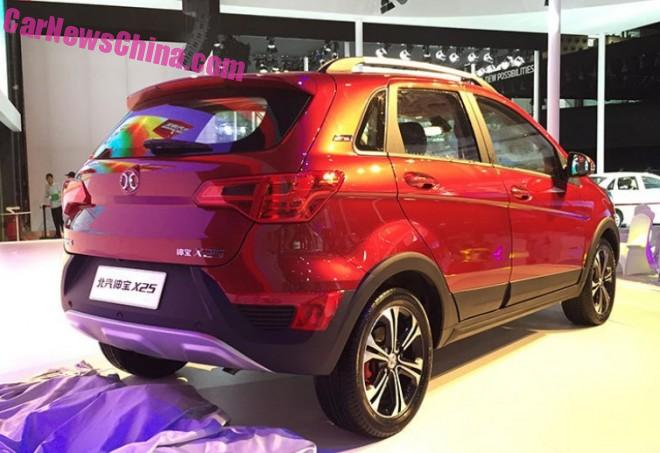 Large skid pad under the bumper, exhaust pipe hiding on the right side. X25 logo on the D-pillar.
The Senova X25 will be powered by the same four-cylinder petrol engines as the Senova D20: 99hp 1.3 and a 113hp 1.5, mated to a five-speed manual or a five four-speed automatic. Price for the X25 will start around 60.000 yuan and end around 75.000 yuan.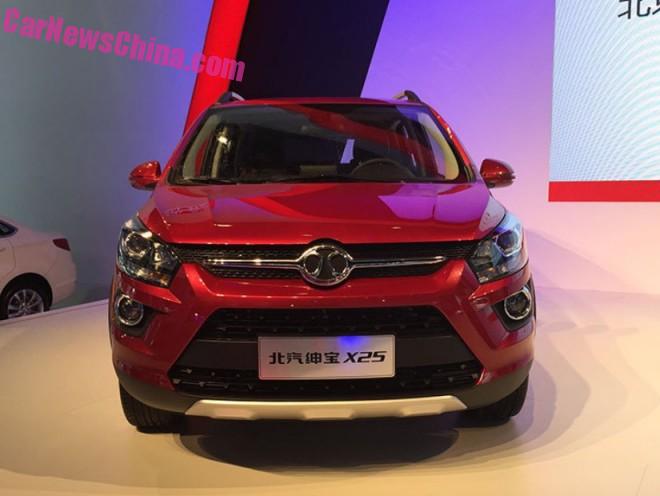 Big Senova badge, thick pillars connecting grille and bumper, and yet another big skid pad.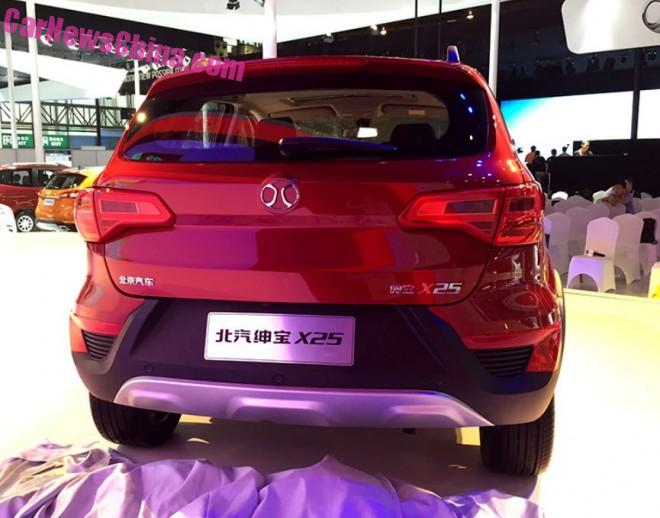 Is this Senova X25 going to be a big hit? It is very well possible. Small crossover cars like this are very popular in China, the Senova brand is strong enough by now, and it is simply a fine looking little machine.