The China-made Cadillac CT6, the new flagship of the Cadillac brand, debuted today on the 2015 Chengdu Auto Show in China, flanked by two pretty babes in white. The CT6 will be manufactured by the Shanghai-GM joint venture and launch on the Chinese car market in Q4.
A very beautiful interior with loads of beige leather and classy wood. Steering wheel especially well designed.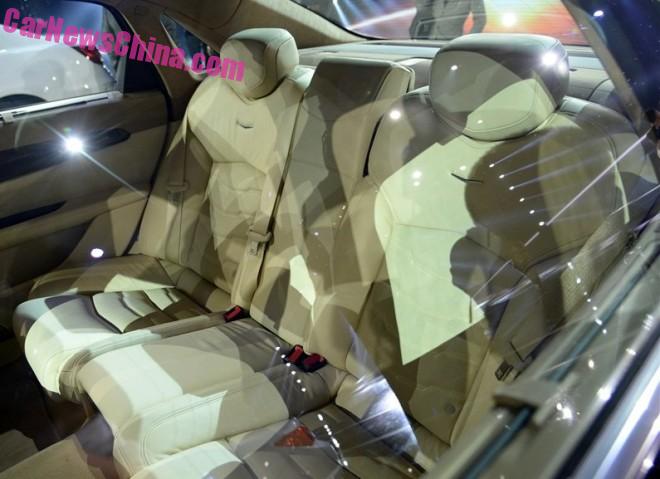 The rear with two captain seats, looking very comfortable.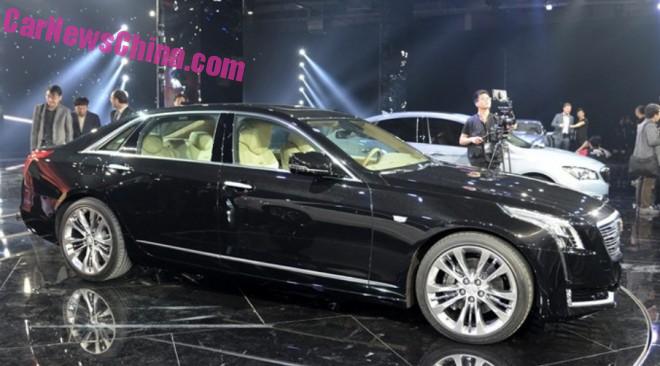 The much-hyped Cadillac CT6 debuted in March in New York, it is set to compete with the lower-priced variants of the Audi A8, BMW 7, and Mercedes S-Class.
The CT6 stands on the new GM 'Omega' platform that will also underpin a future big-barge Buick that will be manufactured in China exclusively for the Chinese market.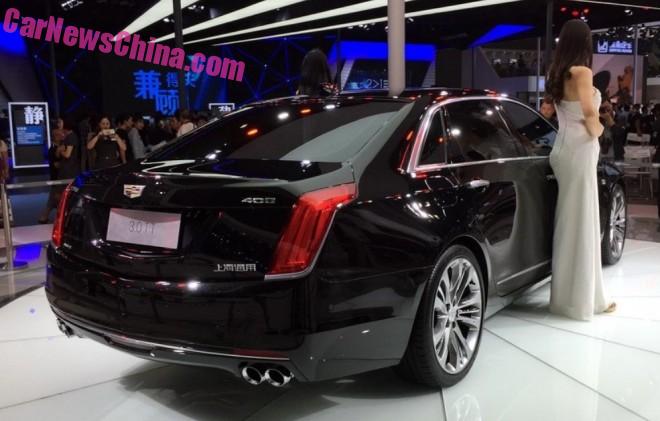 On the right just above the bumper sits the Shanghai-GM badge. This particular car is designated '40T', which is the Chinese designation for the new 3.0 twin-turbocharged engine. Output is 405hp and 543nm, and horses go to all wheels via a eight-speed automatic transmission.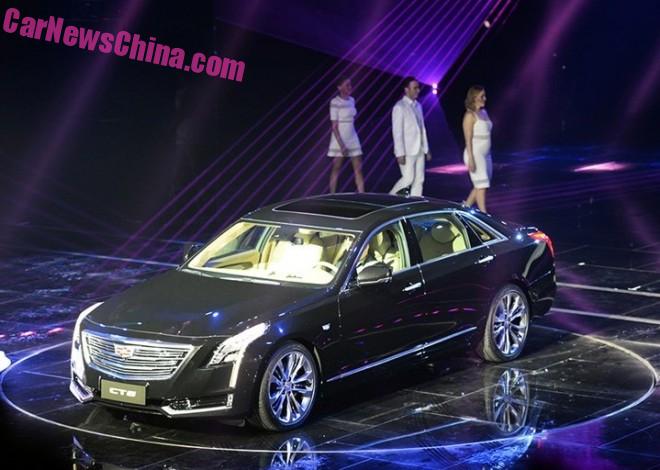 Black floor photos are from a media even last night. More people in white there, but they not only look pretty, they can also…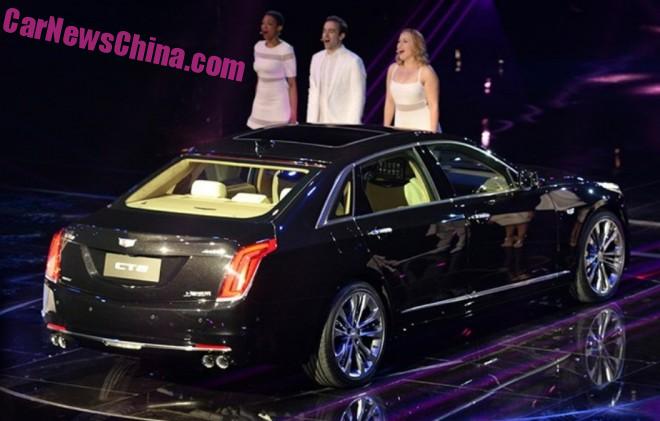 … sing songs.