The Brilliance Jinbei Zhishang S35 debuted today on the 2015 Chengdu Auto Show in China, painted in trendy two tone and dressed up with a big shiny grille. The Zhishang S35 is an upmarket variant of the Brilliance Jinbei S30 that was launched in 2012.
Jinbei is a brand under Brilliance Auto, famous for its minivans and small buses, the S30 was Jinbei's first passenger car and this Zhishang S35 is now number two, although we strongly suspect the S35 is actually the successor of the S30, which will then quietly die within half a year or so. Chinese car makers love to sell various versions of one car right next to each other, dumping the old one on the cheap as long as there is demand, and asking a small premium for the new car.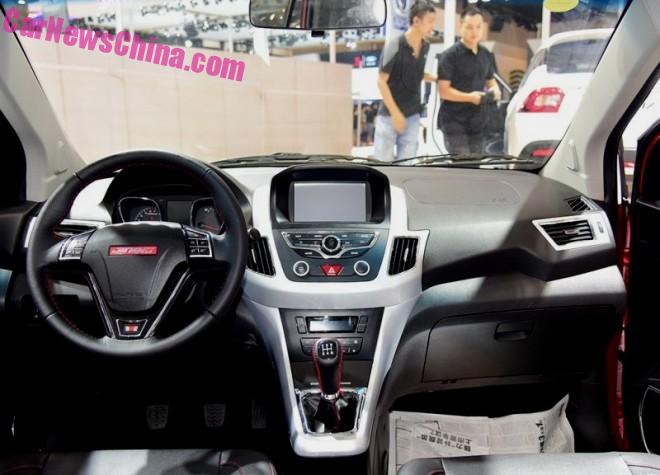 Basic design of dash the same as in the S30, but with a new instrument cluster, a larger screen, new buttons in the center console, and sporty red stitching all over the place. The Zhishang S35 will be available with the same engine as the S30: a 102hp 1.5 petrol four mated to a five-speed manual or five-speed automatic.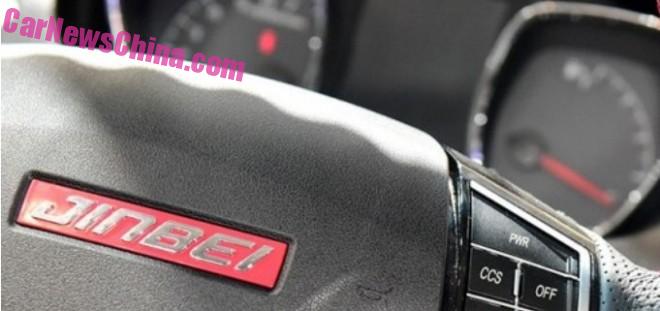 New Jinbei badge on the steering wheel, looking very Haval.
The S30 is priced from 49.800 yuan to 66.800 yuan, so expect price of the Zhishang S35 to start around 55.000 yuan when it hits the Chinese car market later this month.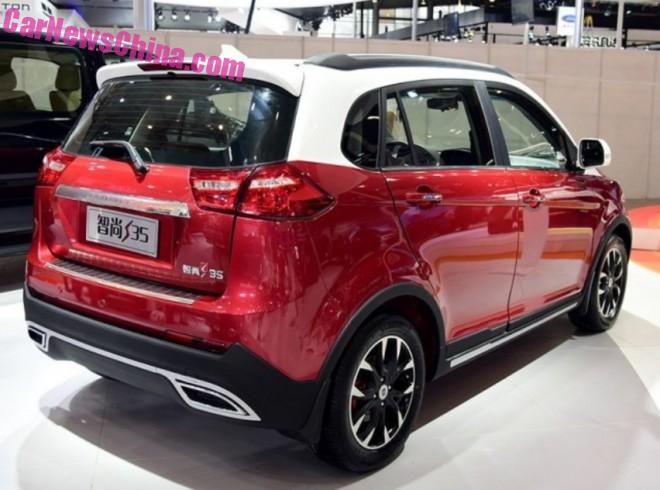 Roof rails appear to have limited usability. Bumper with sharp shaped exhaust pipe tips kinda cool.