A very dirty and very abandoned Nissan Sentra sedan, Spotted in China near the Workers' Stadium in central Beijing. The poor car was covered under a thick layer of dust and bird shit, but seemed to be in an reasonable overall shape. Nothing was missing or broken and I didn't see any rust or rot.
The interior was in a fine shape too. Original upholstery and original radio-cassette player. Typical period steering wheel big enough for an oil tanker!
The third generation B13 Nissan Sentra was manufactured from 1990 until 1994. It was a truly global car with production in Japan, the U.S., Mexico, the Philippines, and Indonesia. The Sentra was based on Nissan's 'B-platform' and also spawned a sporty two-door coupe.
The B13 Sentra sedan was available with 90hp 1.4 and 110hp 1.6 four-cylinder petrol engines, mated to a five-speed manual or a four-speed automatic.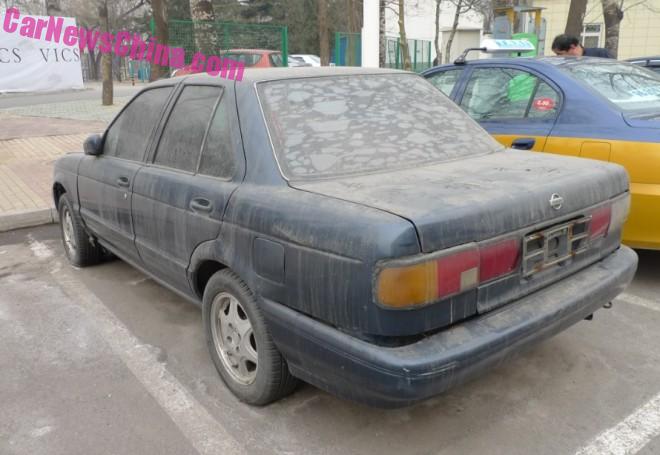 The third generation Nissan Sentra was never officially sold in China, but some arrived via diplomatic of other misty channels. The small license plate area on this once-blue car indicates it is an ex-U.S. example. Wheel covers are period original.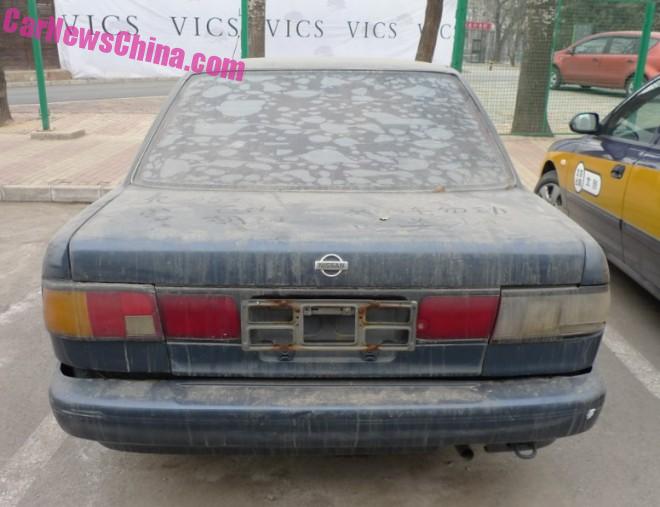 The inventive owner installed an iron frame over the original license plate area to fit the larger Chinese plate. Birds apparently really like that rear bumper.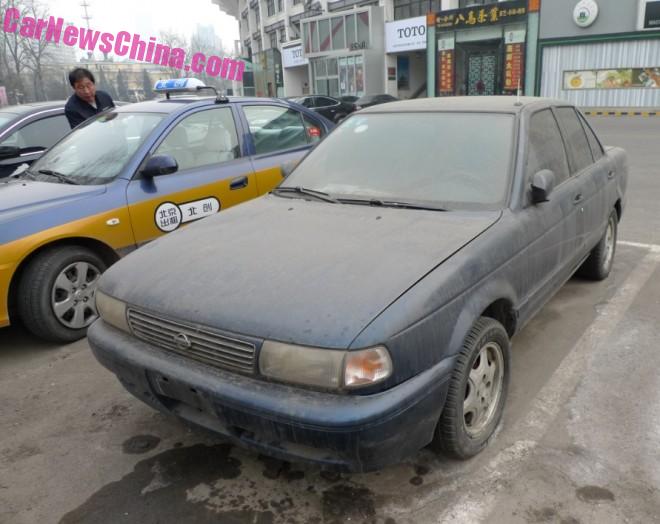 With a blue yellow Beijing-Hyundai Elantra taxi.