A very happy and very red Ford Tempo sedan, Spotted in China on a second hand car market in Beijing, but sadly and badly this Tempo was not for sale. The good Ford was in a very good shape, with a smooth body, fresh looking paint, no rust or rot, and nothing broken or missing. And the alloys are original!
The interior was not that good. Very dirty in here, especially the seat belts. But everything is original again, up until the radio-CD player.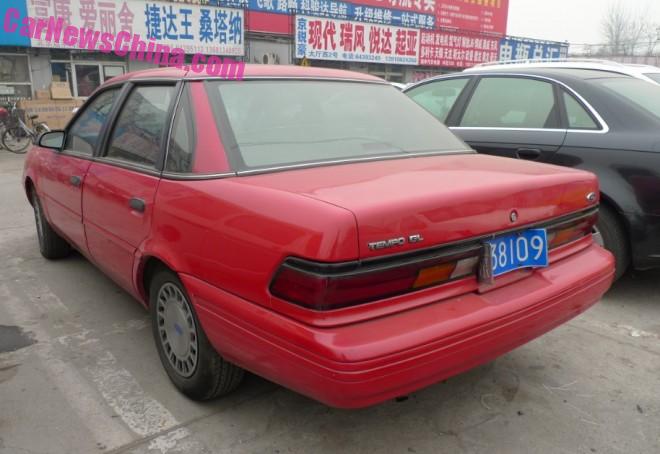 The second generation Ford Tempo was never officially sold in China by Ford, but in 1992 the Chinese government bulk-ordered  3010 units under a murky trade deal with the United States government. The cars arrived in China with U.S. specifications and without any support from a dealer network.
It is therefore surprising how many of these cars we still see on the road, although most will be gone very soon now due to the ever stricter emission laws that force older cars off the road and straight into the shredder.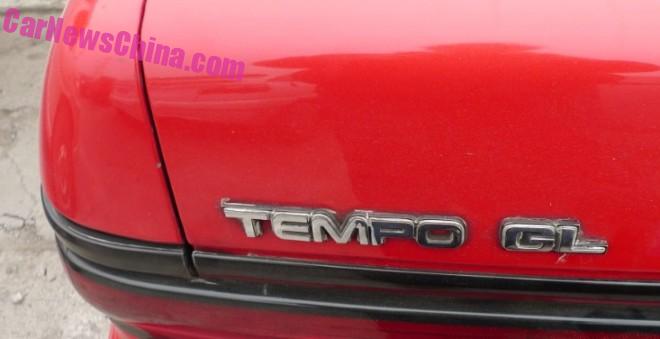 Original badge still shining in the autumn sun.
The second generation Ford Tempo was available with a 2.3 liter four-cylinder petrol engine or with a 3.0 liter V6 petrol. The GL was a mid level model that usually came with the 2.3.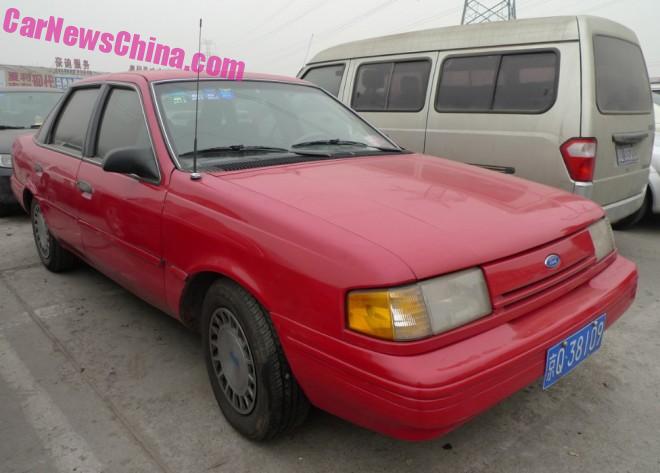 Antenna up for music. Note the streamlined mirrors!