An absolutely bananas Mazda 6 sedan, seen on the 'Car Meeting of Beijing' tuning show on the Golden Port race track in the Chinese capital. The good Maz' was painted in banana yellow, and further sexed up with a low riding lowered suspension, a hefty body kit, a carbon front lip, a black grille, black windows, black mirrors, and slick-like low profile tires with multispoke alloys.
The first generation Mazda 6 is still in production in China at the FAW-Mazda joint venture, alongside the second generation and the third generation Six. Price starts at 129.800 yuan and ends at 159.800 yuan. Lone engine is a 147hp 2.0 mated to a six-speed manual or a five-speed manual.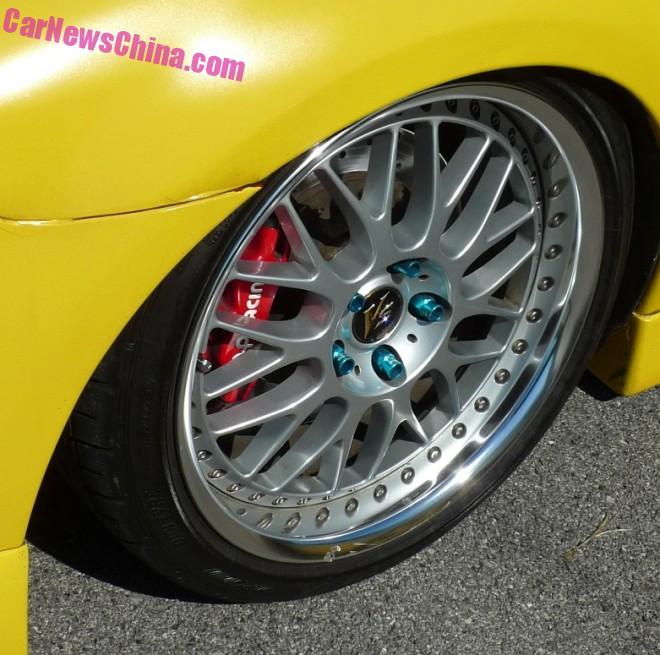 AP Racing brakes! Rim shines like the sun. The owner said he had someone clean the alloys for four hours that morning. That indeed, is dedication! He also said the engine had a turbo screwed on and an output of 300 horses.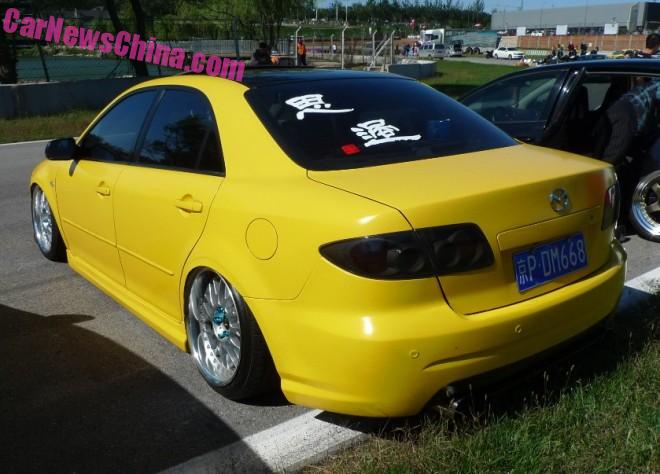 Very slick at the back. No ugly wings or spoilers. Roof and taillights in black too. Big pipe on the left, hanging low in the grass.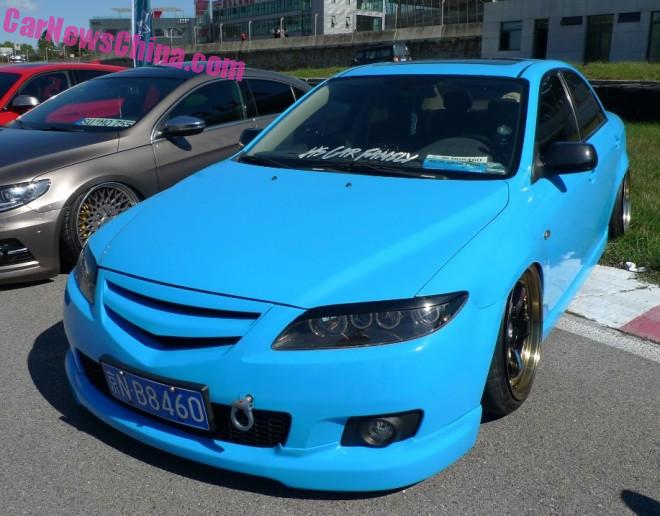 More Mazda 6 with this Smurf blue example, with a hook in the bumper for racing. Lowered to the absolute max with a body kit including a new grille. Also with darkened lights, darkened windows, black mirrors, and wide standing wheels with black spokes and a shiny rim.
Next to it was this green example, wearing the same body kit, and standing on Pink wheels. License plate moved to the right. Very black windows and a black roof, but the mirrors are in body color.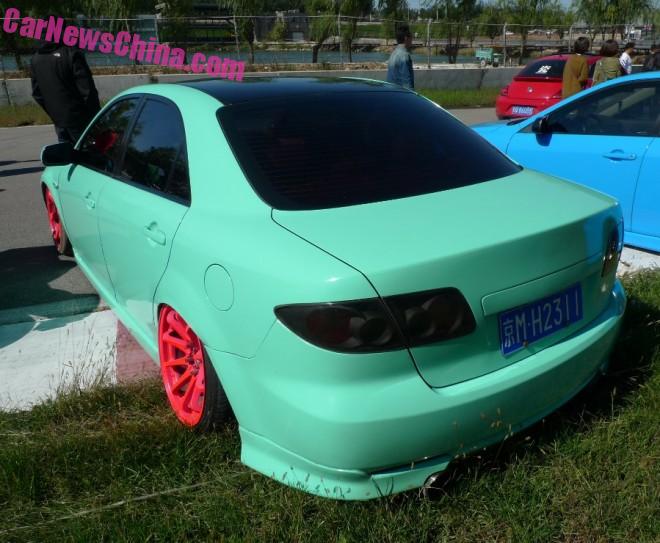 Very clean at the rear yet again. Mazda riders don't like wings it seems.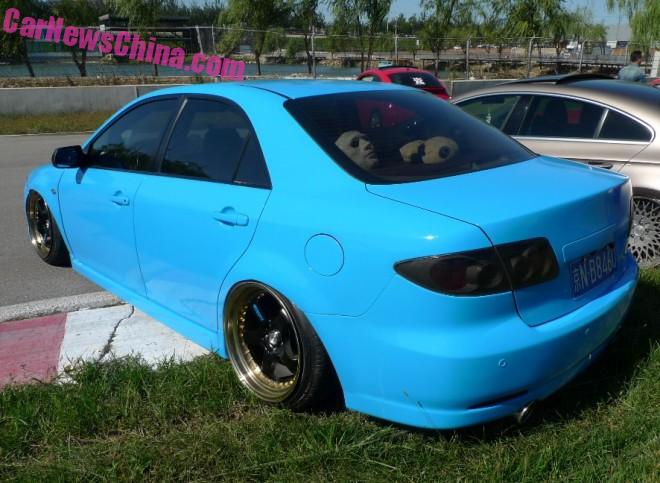 Blue matches best with license plate.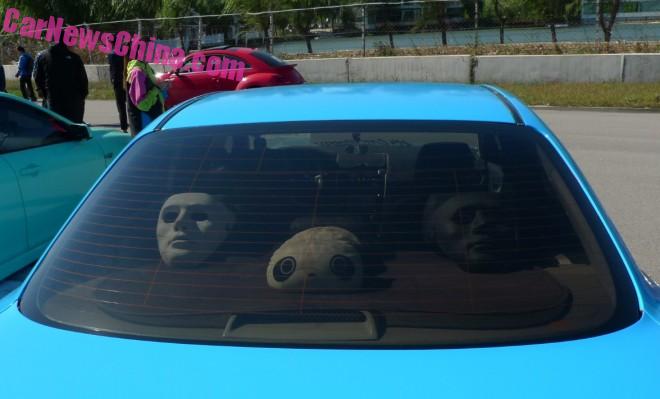 The passengers then got angry and I moved on.