The best Spy Shot so far of the new Geely Emgrand NL-3 for China, showing the new SUV completely naked for the first time. The NL-3 will debut on the Guangzhou Auto Show in November and launch on the Chinese car market in early 2016. The official name will be Geely Emgrand Boyue, but the cars on these new photos got an NL3 badge on the back, in confusing Geely style.
On the left 'Jili Qiche', Geely Auto. On the right 'NL3', without the '-' between NL and 3. Not sure what to make of that. Geely is always messing around with names and badges in the months, weeks, and even days before launch. NL-3 was always thought to be a code name, but code names don't go on cars. The car is the official press photos had Boyue license plates and a Boyue badge. We will see. I won't say anything more about it. Nothing. Except that Geely is always messing around with names. Always.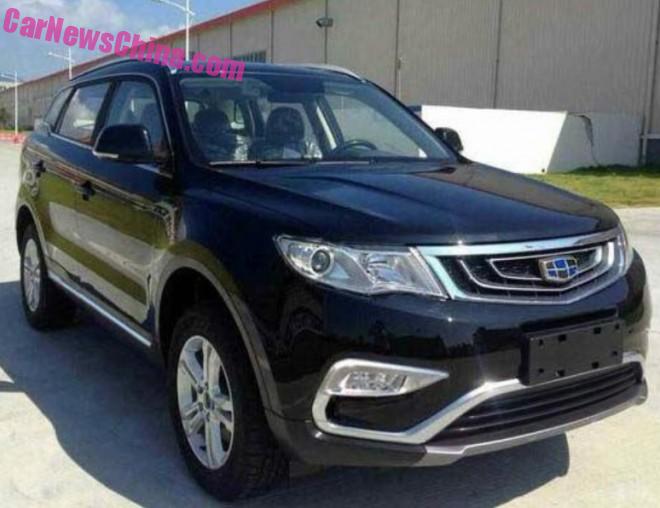 Design as expected with the new Geely family grille, and a heavily chromed bar in the bumper running all the way to the fog lights. Skid pad under bumper in gray, not chrome. Roof rails however appear to be in chrome again. Wheels are a size or two too small, fitted here with sporty five-spoke alloys.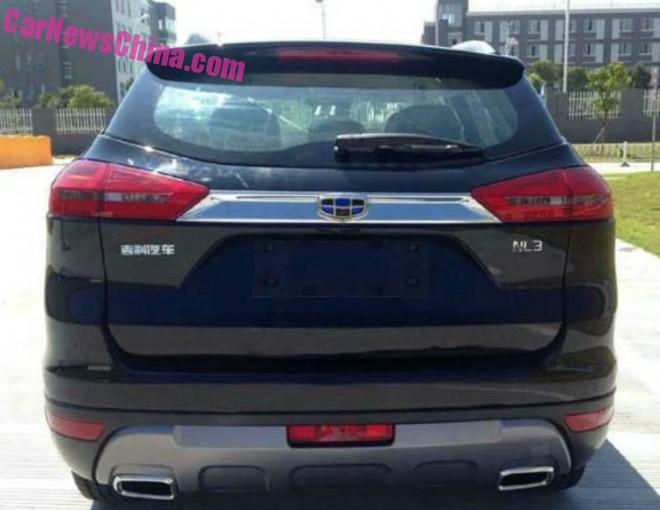 Lot of new news on the engines: at launch there will be three four-cylinder petrol units, or actually two:
A 2.0 liter with 140hp, a low-pressure 1.8 turbo with 160hp, and a high-pressure 1.8 turbo with 180hp. The latter will be four-wheel drive, the other two front-wheel drive. The latter will have a six-speed automatic, the other two a six-speed manual. Size: 4519/1831/1694, and wheelbase is 2670.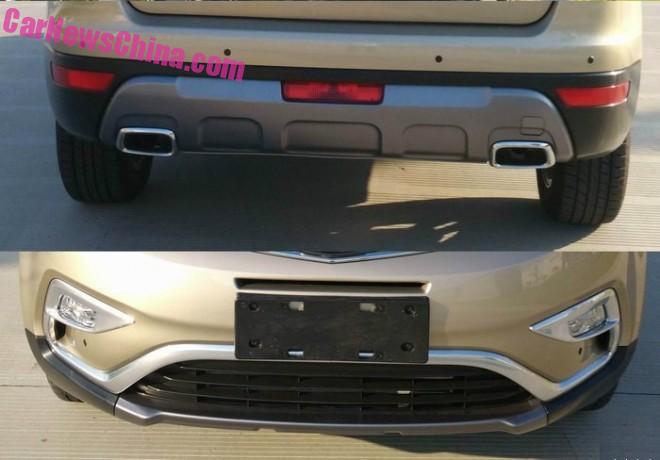 Fog light and pipes integrated in pad. Small air ducts under the front fog lights.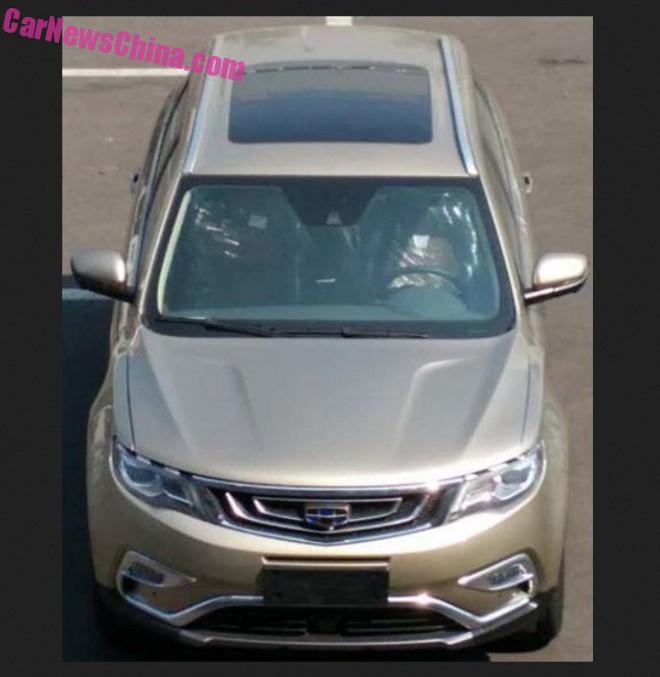 We expect to receive more and better photos anytime soon. Keep watching…