This is the super hip Qoros 6 four-door convertible, looking all the more the summer in blue, and fitted with a fat chromed grille similar to the Qoros 5 SUV. The Qoros 6 is a one-off that was developed for an employee-only team building event at the Qoros factory in Shanghai. However, it is not a complete fantasy; we know for a fact that Qoros is working on a 'normal' two-door convertible that will eventually go and compete with cars like the Golf Cabrio and Megane Cabrio.
The work seems well done, with a thick chromed edge going from mirror to mirror all the way via the rear deck. Seats is black with white stitching, and red panels on the dash and doors. The one-off Qoros 6 is based on the Qoros 3 Sedan, but the real thing will be based on the slightly shorter Qoros 3 Hatch.

Official Qoros design sketch of the real thing, two doors only with a 2+2 config. We will get back on this car and other future Qorii later on.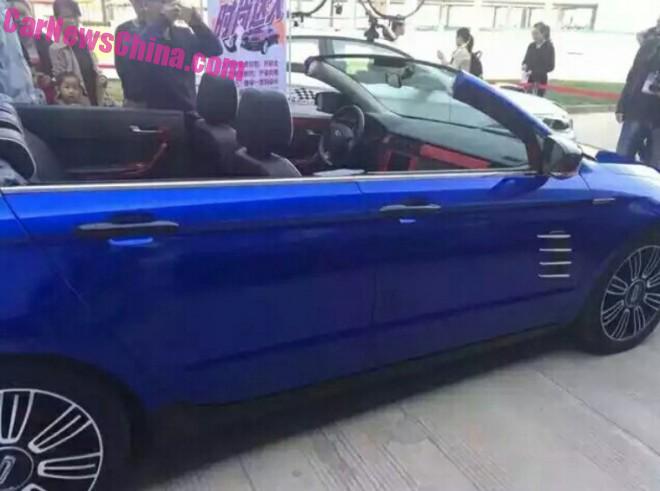 Fake vents on door a bit of a letdown.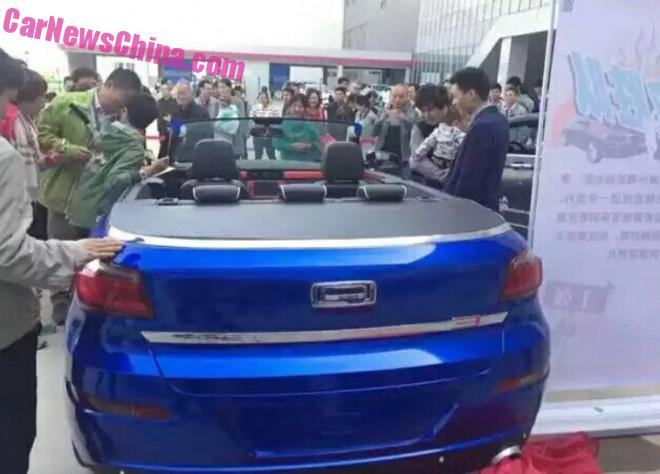 Rear is neat, with Qoros 3 badge.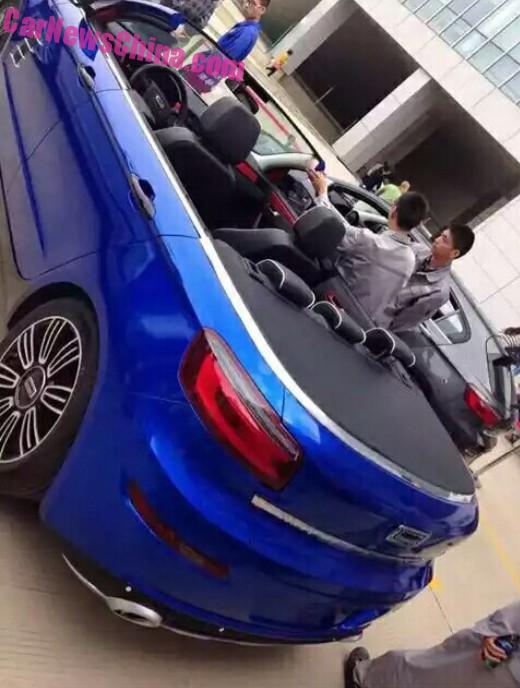 Chrome strip going around the deck looks very sweet.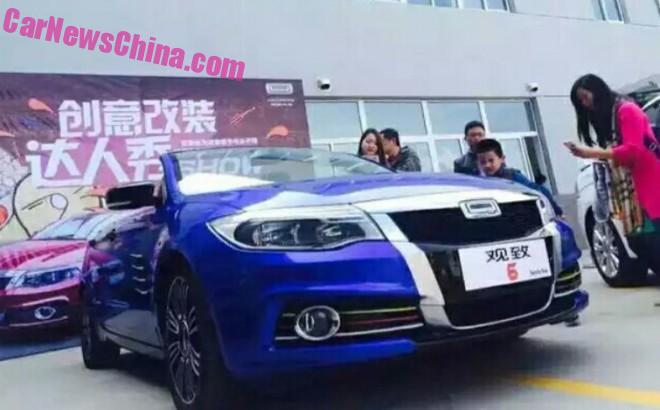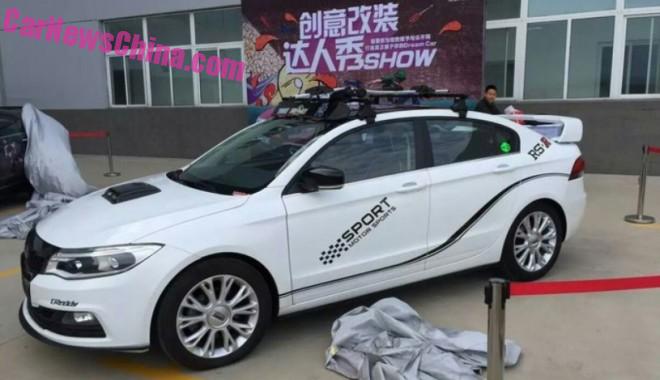 They also had two other projects; this sporty version of the sedan with a big wing on the back, a fake air duct on the bonnet, a heavy bicycle rack on the roof, and a bunch of speedy stickers.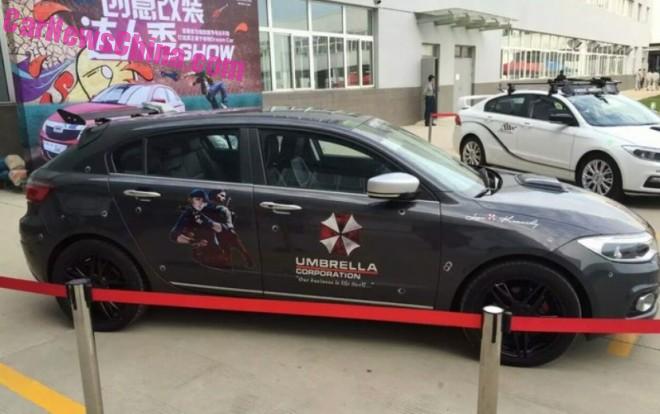 A sporty version of the hatch with a big wing on the back, white mirrors, a fake air duct on the bonnet, and black alloys with red brakes. Qoros doesn't have plans for a real sporty version of the 3, as far as we know; they are just not the kinda brand for that.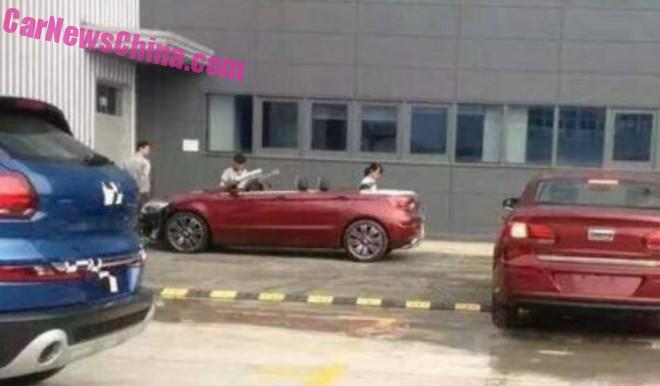 This appears to be the one-off Qoros 6 when it was still under work. In standard Qoros red and without the front bumper. Mildly camouflaged Qoros 5 on the left.