The spectacular Roewe Vision-R Concept was unveiled today on the Guangzhou Auto Show in China, looking sleek and sporty and swooping, and she is is very pretty too. Roewe says the Vision-R previews the future design direction of the brand, and we add that this is essentially the next generation Roewe 950, which will be based on the 2017 Buick LaCrosse.
An impressive front with heavily chromed bars and a huge Roewe logo, the grille is flanked by LED lights and sleek but wide headlight units. More light in the bumper and a racy lip below. Girl  looks very happy.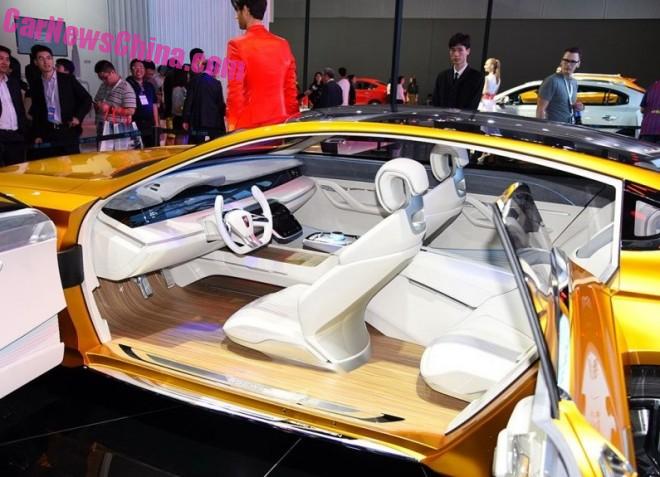 The interior is a work of art with a jet-like steering wheel, for seats in white leather, and suicide doors.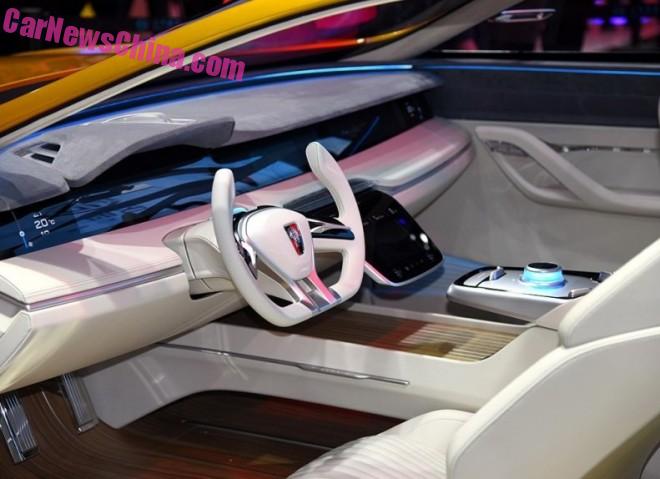 Wood on the floor and on the center tunnel. Dash all digital. Controller in blue. Pedals are made of heavy metal and look brilliant.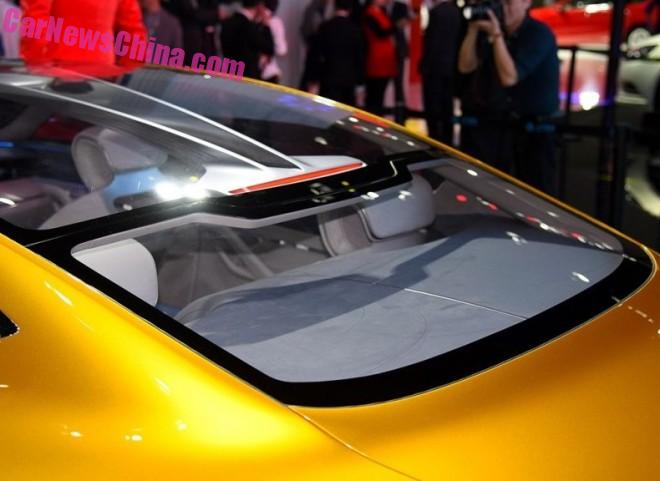 The whole roof is a window, held together by a backbone running over the entire length of the car.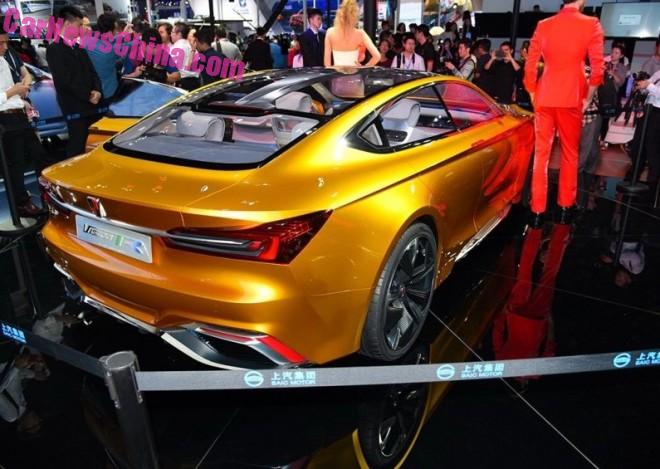 Rear lights are huge and connected by a chrome bar. Racy bumper with woosh-woosh exhaust pipe endings. Roewe hasn't said anything about an engine, so we bet the Vision-R doesn't have one. The real thing however will likely get the same engines as the new China-made LaCrosse; 254hp 2.0 turbo and from a new 3.6 liter V6, both mated to a nine-speed automatic gearbox.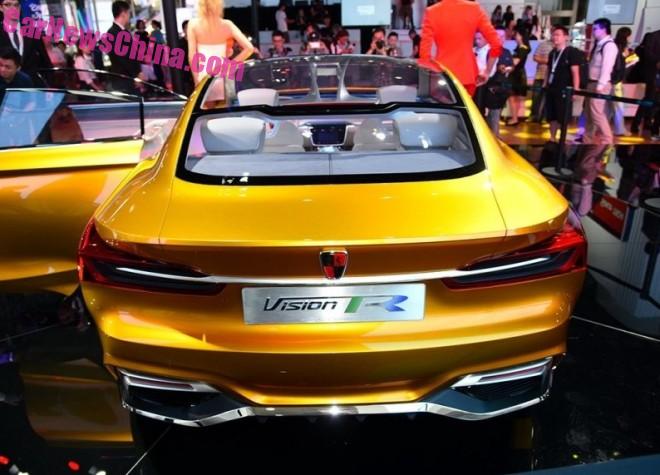 Think away the doors, the all-glass roof, the weird bumper, and you got the new 950. If it does indeed look that good Roewe might actually sell some. But that will take at least another year.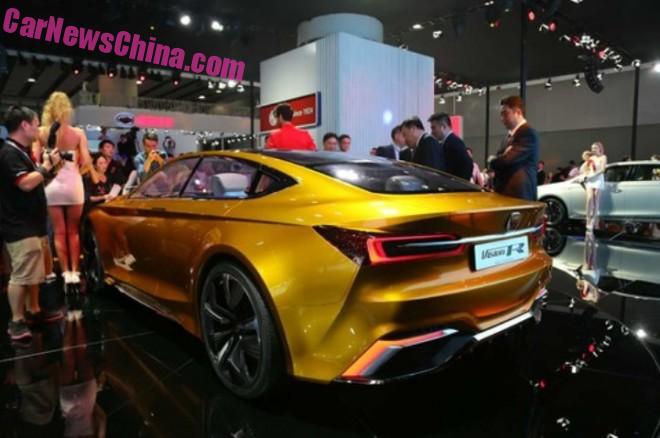 A look at her behind. That's very short!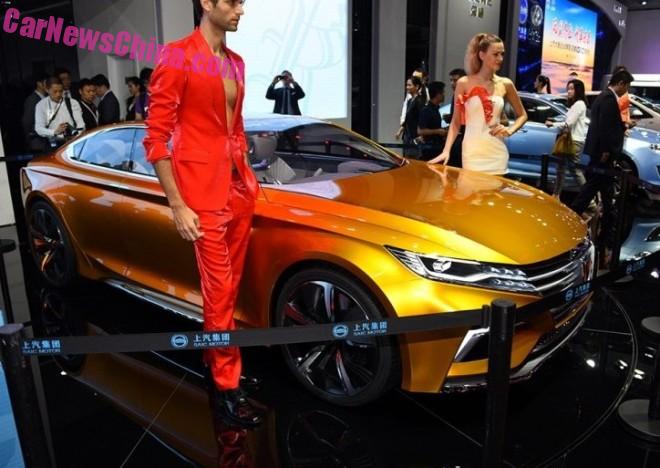 And especially for our female readers: a guy in a red suit.