The new JAC iEV6S has been unveiled on the Guangzhou Auto Show. The iEV6S a new electric car for China based on the JAC Refine S2 compact SUV. The iEV6S, and what a great name that is, comes with a spacey grille and bumper with blue detailing (blue = green).
The grille looks cool. The upper part is all blue with light blue dots. The JAC logo, a sharp five-pointed star, has a blue background. The lower part comes with hexagonal shaped dots, small and bigger, and all in blue. The whole thing is surrounded by a blue line. Below are the fig lights in a blue frame.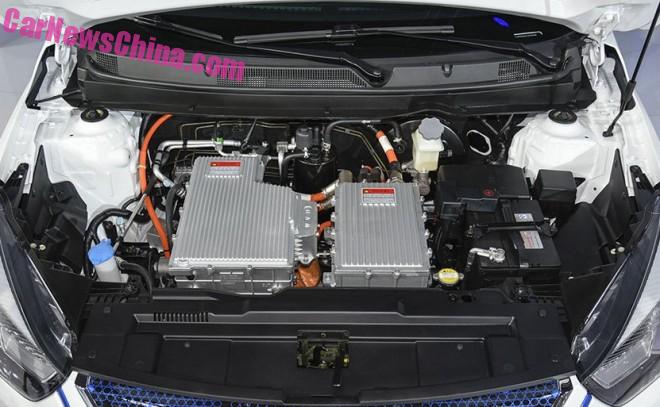 The JAC iEV6S is powered by an electric motor with 114hp and 250nm. Top speed is 130 kilometer per hour and 0-100 takes 11 seconds. Charging takes 11 hours on 220V or one hour on a fast charger for 80% battery. Range is 253 kilometer or 300 kilometer when speed does not exceed 60 km/h.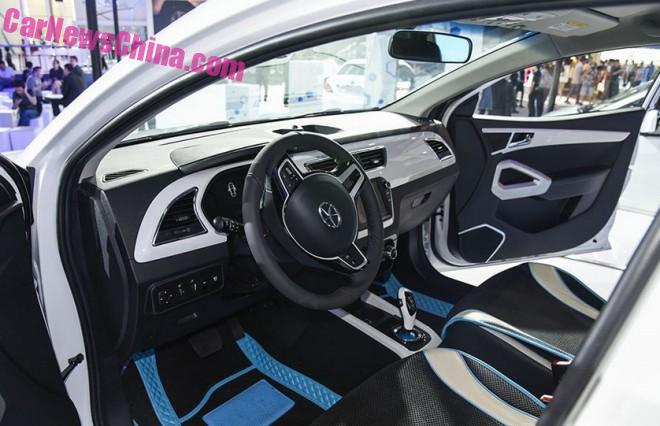 The basic layout of the interior is the same as on the S2. New are: the digital instrument binnacle, the trendy drive selector on on a blue ball, the black-white-blue seat covers, and the black-blue floor mats. This indeed is the first time we see blue on the floor mats of a Chinese green car. May there be more.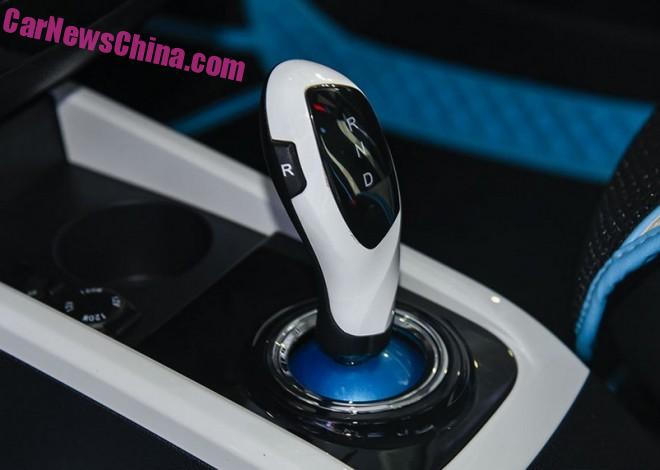 Design of the selector is very BMW, but a bit more simple. Blue ball is cool.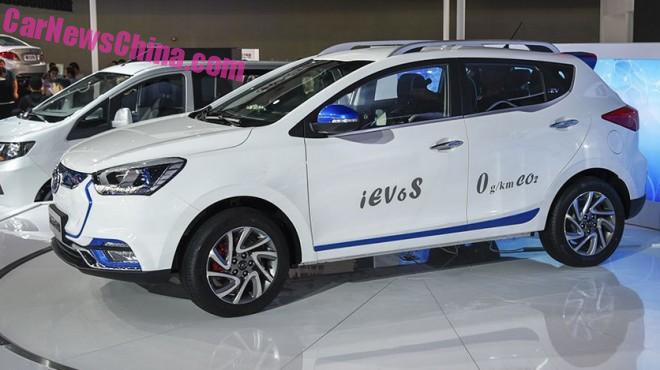 The iEV6S is part of a massive JAC green-car offensive, that will see many more electric cars and hybrids arriving on the increasingly busy market. Price for the iEV6S is expected to start around 120.000 yuan, including green car subsidies, it will hit the Chinese car market in early 2016.