A beautiful red Fiat Barchetta, Spotted in China near the Dashanzi area in northeast Beijing. The Little Boat was in a very good shape; the paint looked fresh, no rust or rot, nothing broken or missing, and everything original up until the six-spoke alloys. License plate of Jiangsu Province.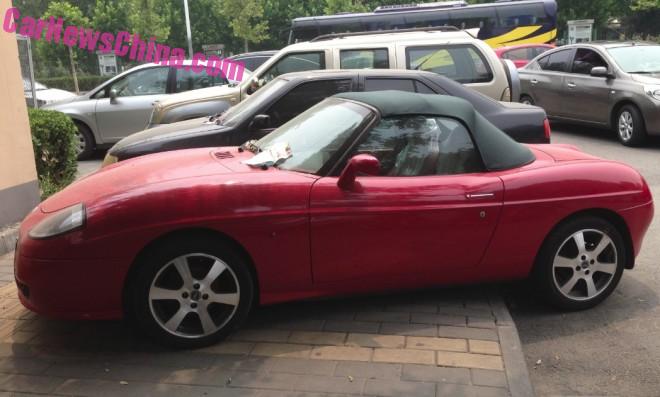 The Barchetta was a small roadster, similar in concept to the new Fiat 124 Spider, but much better looking. It was designed in-house by Andreas Zappatinas and Alessandro Cavazza. Production started in 1995 at the Italian coachbuilder Maggiora. When Maggiora went bankrupt in 2002 production was suspended.
In 2004 Fiat restarted production of a facelifted version at one of their own factories, but production lasted only until late 2005. The facelifted Barchetta is therefore very rare, and this Beijing car is one of those! How exactly she ended up in the capital is a mystery, the Barchetta was never ever sold in China.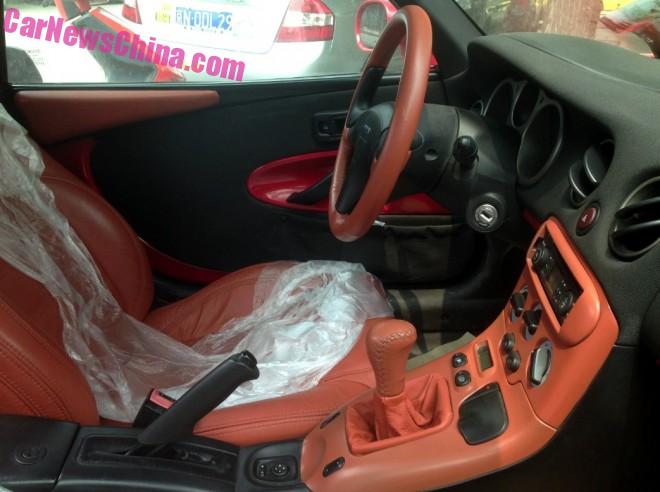 The interior was in a fine shape too, everything original, with only the leather slightly worn. Design a bit messy in typical Fiat style. Buyers could choose the color of the center console, and it didn't need to match the color of the door panels and the seats. The buyers of this fine example went for for light orange.
The Barchetta is powered by a 1.8 liter petrol with a decent 130hp and 164nm, mated to a five-speed manual, sending power to the front wheels. It stood on the sane platform as the first generation Fiat Punto (wiki).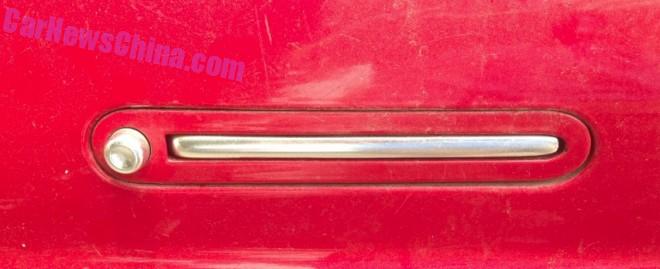 The brilliantly simple door handle.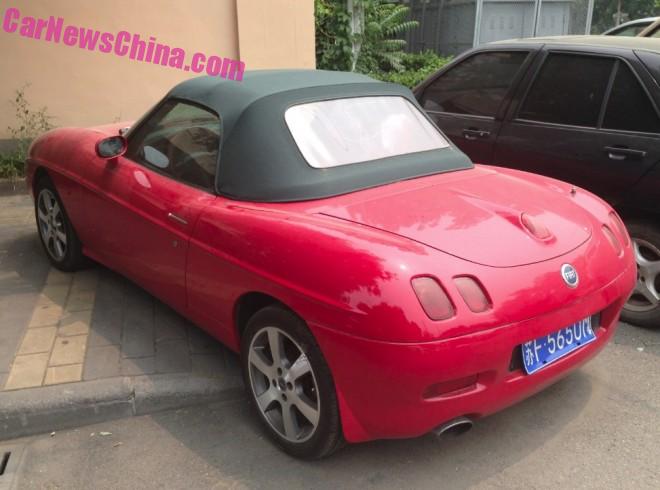 Fabric top in top shape. Rear end very boat-like, and fitted with four taillights, two fog lights, an interesting third brake light on the boot lid, and a single pipe on the left under the bumper.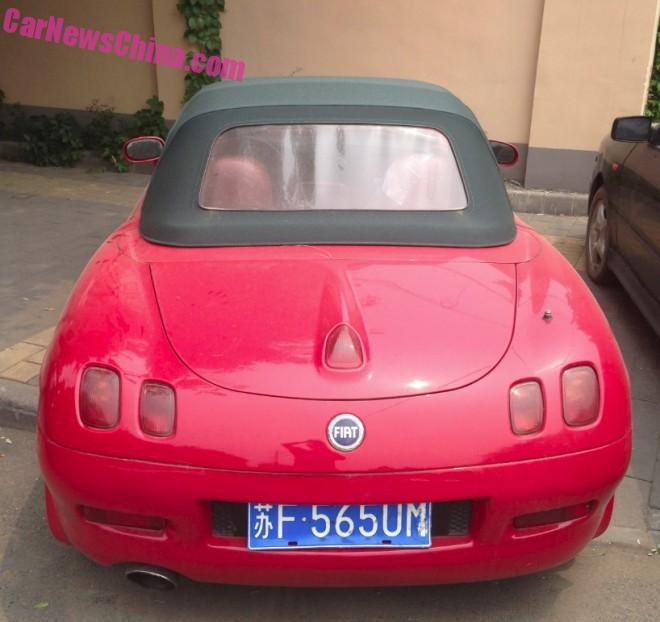 That is a proper rear window! Antenna located on the right, on top of the fender. The third brake lights sits in a fin-like pod, in line with the Fiat logo below.
Sensational light. Got to touch.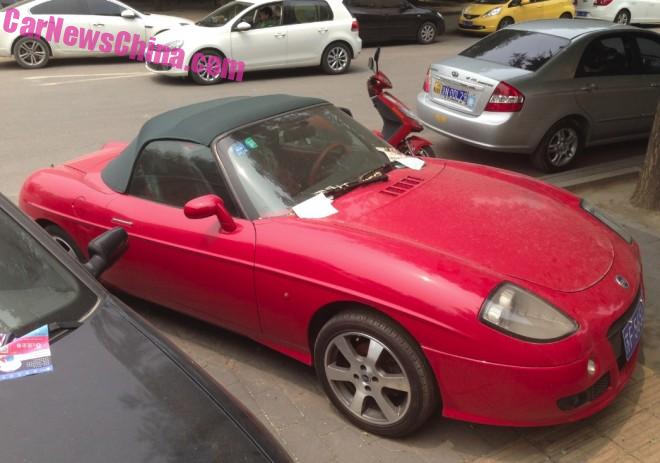 Mirrors stand on the doors, sport car style! Barchetta in the same red as my electric scooter. Great little Fiat, may she ride a many miles more.