A beautiful black Nissan Bluebird EQ 7200-III, Spotted in China in the Dongba area in the far eastern suburbs of Beijing. The good Nissan was a bit dusty but otherwise in perfect shape; smooth paint, shiny chrome, nothing gone or broken, and original up until the alloys.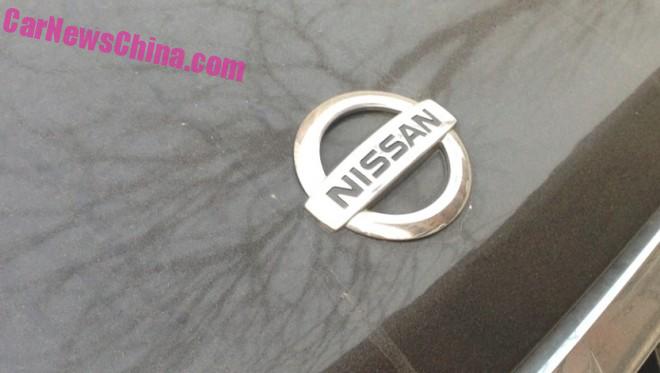 The Bluebird EQ 7200-III was manufactured in China by the Dongfeng-Nissan joint venture from 2004 until 2007, with a  small facelift in late 2005. The car on the photos is a rare pre-facelifted example.
The EQ 7200-III was based on the 1991-1997 (!!!) Nissan Bluebird U13, but with a heavily revised front and rear. In China, the Bluebird EQ 7200-III was the successor of the Bluebird EQ 7200-II, which was made from 2001 until 2003, based too on the U13.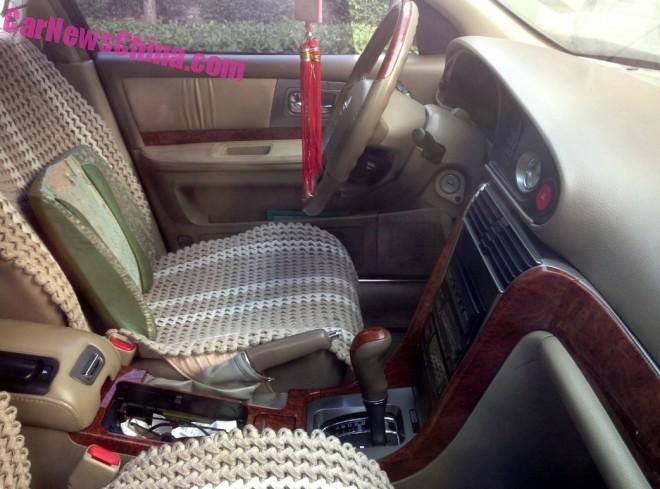 I have always liked the EQ 7200-III. It arrived just one year after I arrived in China, and it was good looking, luxurious, and somewhat exotic. This all extends to the interior, seen here in a very good shape, with a car phone in the arm rest, loads of real wood, leather seats that are covered by cheap-ass seat covers in this car, a fancy radio-CD player, and a seemingly expensive clock with a silver shiny edge.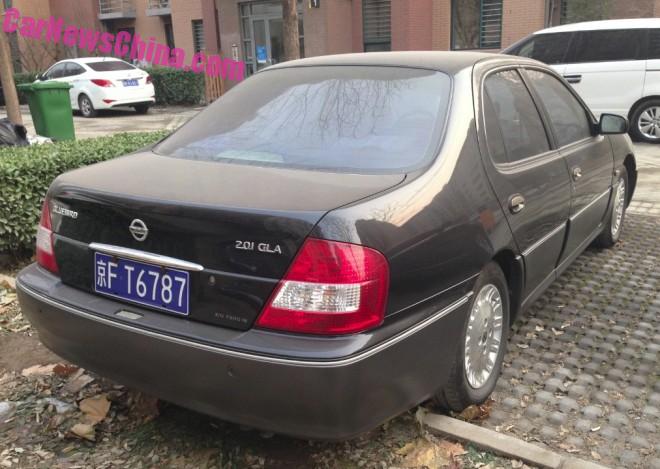 Very smooth lines and s subtle spoiler in the boot lid. Large rear lights and a chrome strip over the license plate. Almost every example came in this distinguished two-tone black-gray color scheme. When new in 2004 the Bluebird EQ 7200-III went for a steep 199.800 yuan, making it one of the most expensive sedans on the market at the time.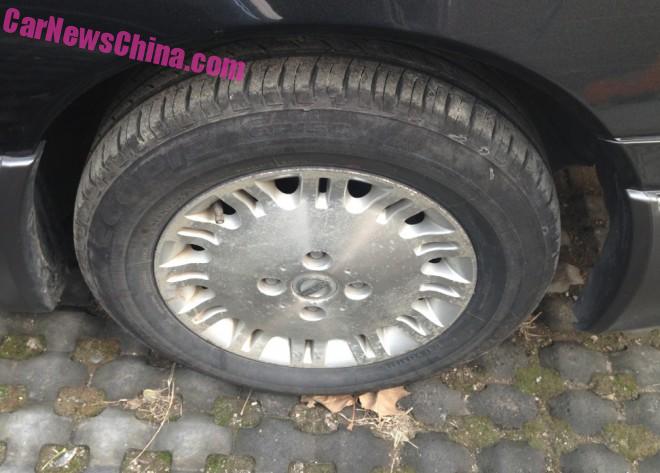 The alloys are a brilliant work, art almost, in polished-metal style.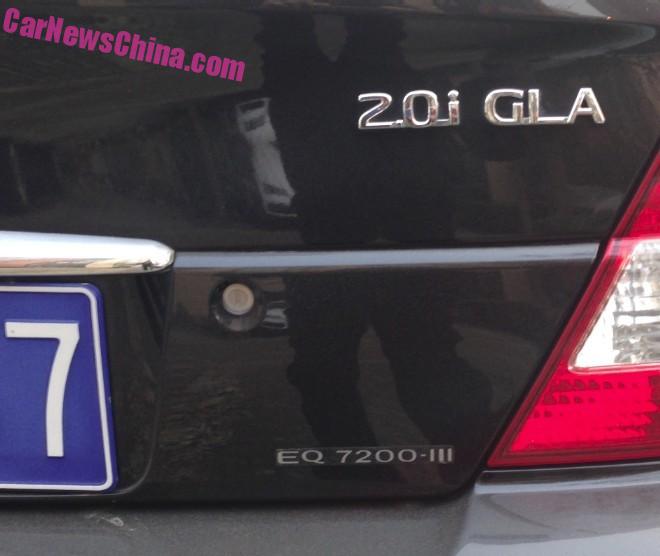 The EQ 7200-III was powered by a China-made variant of the Nissan SR20DE engine, designated EQ486. The 16V 2.0 fuel-injected petrol engine had an output of 145hp and 178nm, and was mated to a 5-speed manual or a 4-speed automatic. This was the same engine that also propelled the EQ 7200-II. Top speed was rated at 185 kilometer per hour. Size: 4703/1695/1408, and wheelbase is 2620.

The Bluebird badge on the back, in English. The Bluebird name has recently made a comeback on the Nissan Lannia, whose Chinese name is 'Lanniao' (蓝鸟), which means Bluebird. This Chinese name was also used for the EQ 7200-II and EQ 7200-III.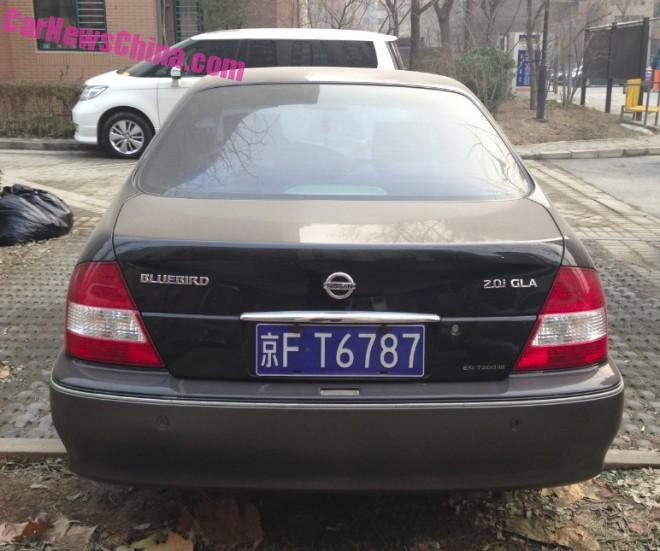 It is very special to see such an old Nissan in such a superb shape. The owner clearly loves and cares.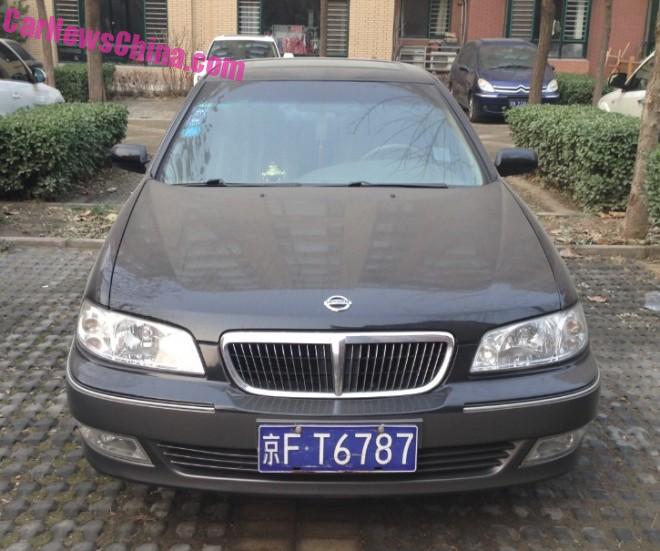 The Bluebird EQ 7200-III in China, may she fly and ride the roads of the capital for a long time coming!