Spy Shots showing a whole bunch of Beijing Auto BJ20 SUV's in the Beijing Auto factory in Beijing, China. It has become a very interesting vehicle with a daring design, staying very close to the concept car. The blue headlights and square shaped wheel arches are especially mad, the A -pillar is black and the mirrors are huge.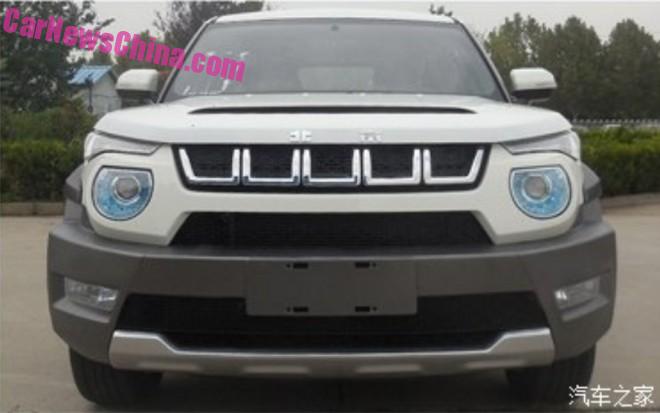 This must be the first car, in the world, with blue headlights standard.
The BJ20 is based on the same platform as the Senova X65. It has the same wheelbase X65 but it is shorter due to the shorter front and rear overhang. Compared:
BJ20: 4450/1845/1710, wheelbase is 2670.
X65: 4654/1816/1680, wheelbase is 2670.
The BJ20 will be powered by a Mitsubishi-sourced '4A91T' 1.5 turbo with 147hp and 210nm, which seems barely enough for such a big car. It gets worse: the  lone transmission will be a Getrag six-speed manual sending horses to… the front wheels only. A car so strange deserves a better powertrain.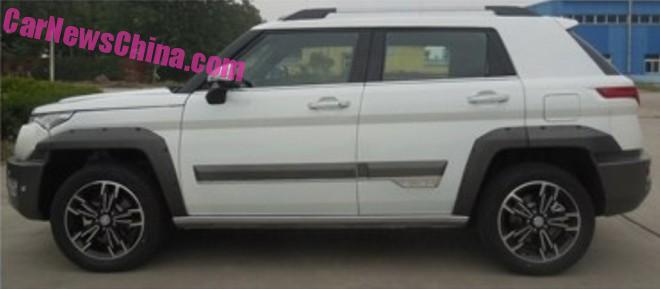 The BJ20 is aimed at young and somewhat hip first-car buyers in second and third tier cities. Every Chinese car maker is aiming at this very same segment, so 25-year old Starbucks people in Hafei are going to be very happy with so much vehicles to choose from.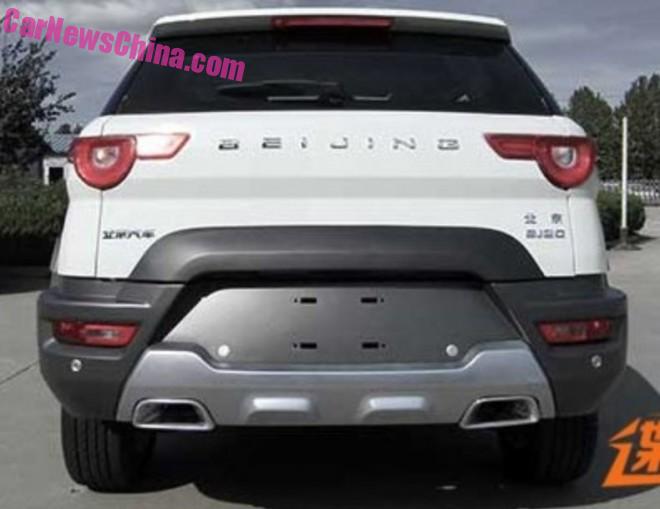 The Beijing badge between the wuzzy lights is cool, but the rear bumper looks far too big and heavy.