And finally I met a real Dojo Pioneer in Beijing. The Dojo Pioneer is a low-speed electric vehicle (LSEV), it can be used in the cities but not on the highways or even on the ring roads. The Dojo Pioneer seems inspired by the Aston Martin Cygnet, features an Aston Martin Ford grille, and a Ford-alike oval badge.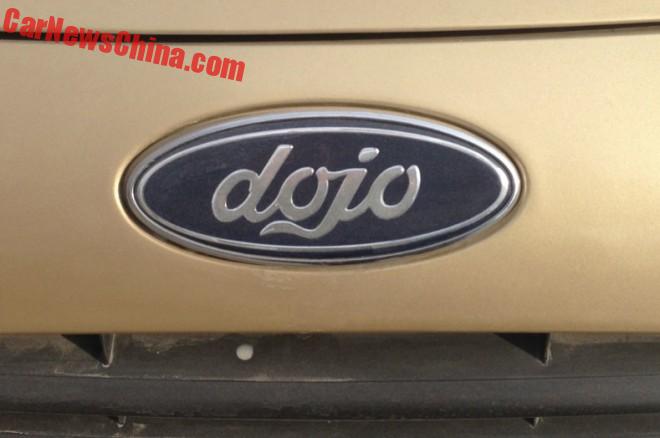 The Dojo Pioneer is manufactured by a company called Jiangsu Daojue Industrial Corporation, based in the great city of Yangzhou in Jiangsu Province. Strangely, their website is completely down and out, which could indicate they are out of business, which happens a lot to all those billions of small Chinese EV makers. They build a few cars, go bankrupt, and restart one street further under a new name.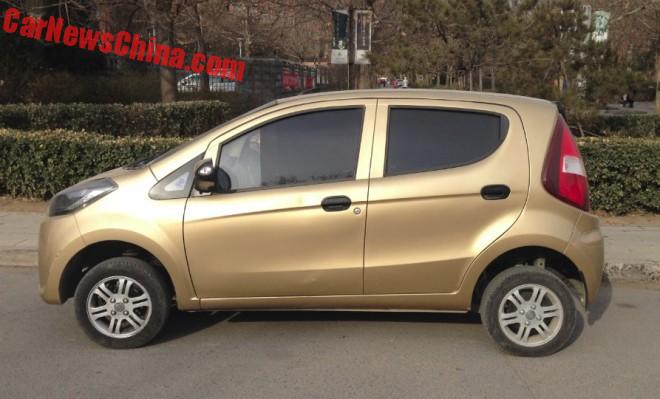 The Pioneer seats four plus a baby. Basic body comes from the Changan BenBen Mini, but Dojo changed the front and rear entirely. Changan Automotive has made of nice new business out of selling basic bodies and platforms to Chinese EV-makers, who then add the electric motor, the batteries, and their own badges. Size of the Pioneer:  3520/1570/1490, wheelbase is 2335, and curb weight is 850 kilo.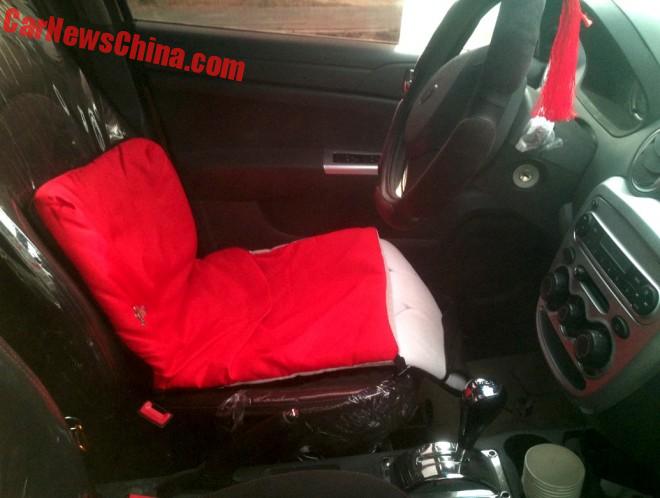 Dash comes from the BenBen but kinky gearknob is Dojo's own. The vehicle appears brand new with the plastic covers still on the seats, although some Chinese car buyers prefer to leave those on until entirety.
The Pioneer is powered by a small electric motor with an output of 10hp in the base model or 13.4 in the S model. In the S top speed is 44 kilometer per hour, and 0-30 is gone in 9.6 seconds. Range is 120 kilometer and charging takes 8 hours on 220V or 30 minutes for 80% battery on a fast charger. Battery is a badass lead-acid unit.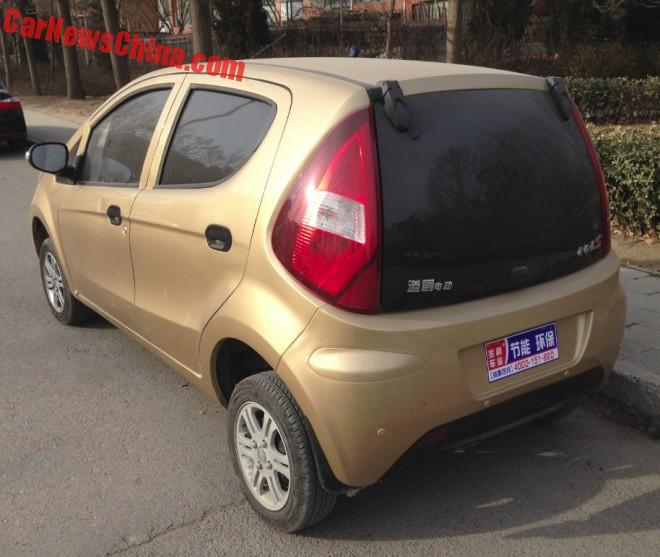 The largest taillights in the world or on a Dojo.
This sort of small electric vehicles are becoming more popular every day. Officially only elderly and handicapped are allowed to buy they, but in the reality of today everybody can. The government however is still not entirely sure whether they should support the LSEV industry or not.
The government wants electric cars very much but they would prefer them a bit more high tech, highway-ready, and coming from large and well-established companies. Furthermore for the negative; most of these LSEV's are bought by people who used to drive an electric scooter or a paddle-powered bicycle, so the environment won't get cleaner and traffic jams will actually get worse.
But on the other side, each EV is an EV, and the industry might mature quickly with some government support. And while they are debating and debating the market keeps growing and growing, creating a situation 'on the ground' that can't really be turned back anymore.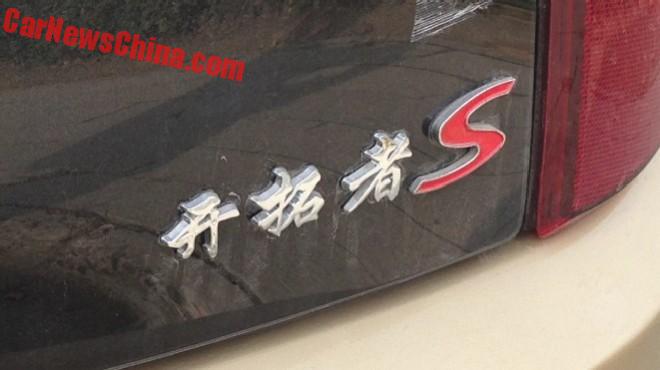 This is the 13.4 hp S model, with a racy red S badge that is a 1:1 clone of the Ford S badge. Characters write 开拓者 (Kaitazhe), meaning Pioneer.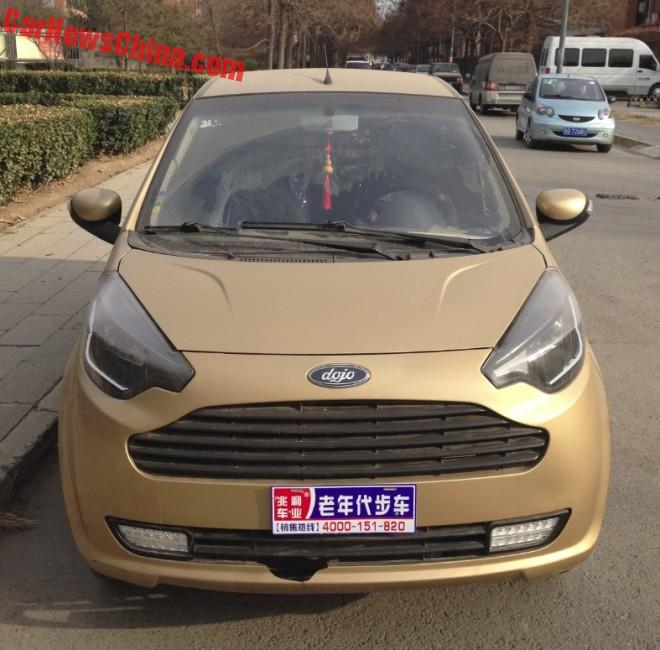 Not a Ford and not an Aston. This is a Dojo from China, with a hole in the bumper.