The brand new Guangzhou Auto Trumpchi GA8 sedan will be launched on the Chinese car market in April, with a price ranging from around 180.000 to 220.000 yuan. The Trumpchi GA8 is the new flagship of the Trumpchi range, it debuted as a semi-concept on the 2015 Shanghai Auto Show.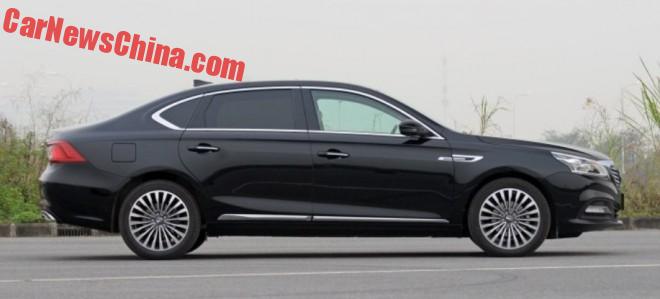 The GA8 has become the best looking Trumpchi and one of the best looking Chinese sedans so far, with a sleek and sporty but still classy profile, thick chrome strips around the windows, more chrome on the lower end of the doors, and wheels that are not too small for once. Only dissonant is the wuzzy fake-air vent combination on the front fender and door. The GA8 would have been more beautiful without.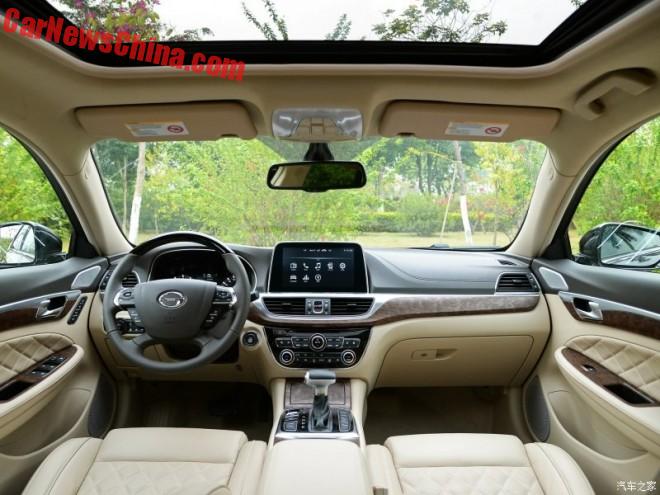 The interior is really good, light colors and fine materials, a huge bitch of a screen for the infotainment, and nice fake-wood panels on the dash and doors.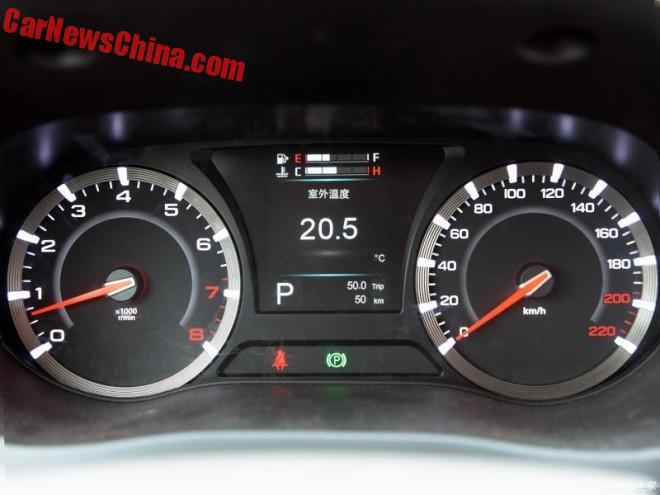 Dials are analogue with a small display in between.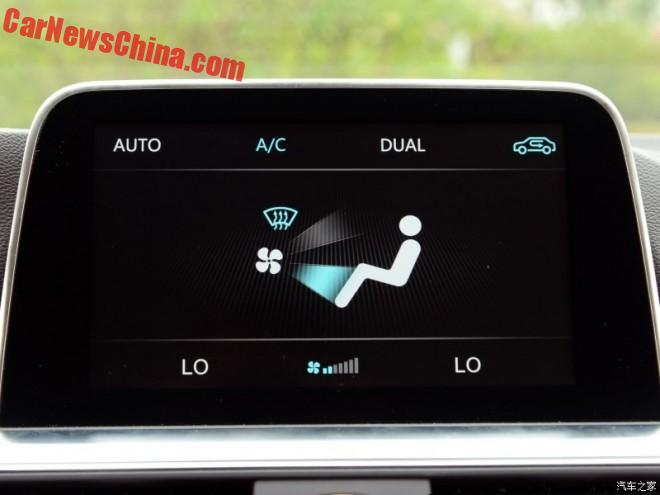 The infotainment system works on the 'T-Box 2.0' operating system and connects to the outside world via the 'G-Link' connection. The system comes with permanent internet, television, telephone, and controls all the basic functions of the vehicle.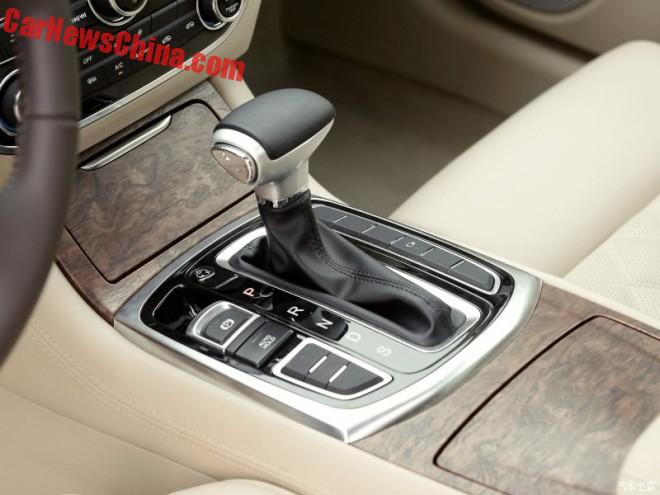 Electronic parking brake, plastic aluminum around the gear lever, and plastic wood around that.
Engines: a 2.0 turbocharged four with 188hp and 300nm, and a 1.8 turbo with 177hp and 242nm, both mated to a seven-speed DCT. The 1.8 turbo will be called '270T' and the 2.0 turbo will be called '300T', the names do not directly connect to anything engine but do connect to the tastes of the Chinese car market where buyers prefer to buy a '300' instead of a 2.o. It sounds bigger, so it IS bigger.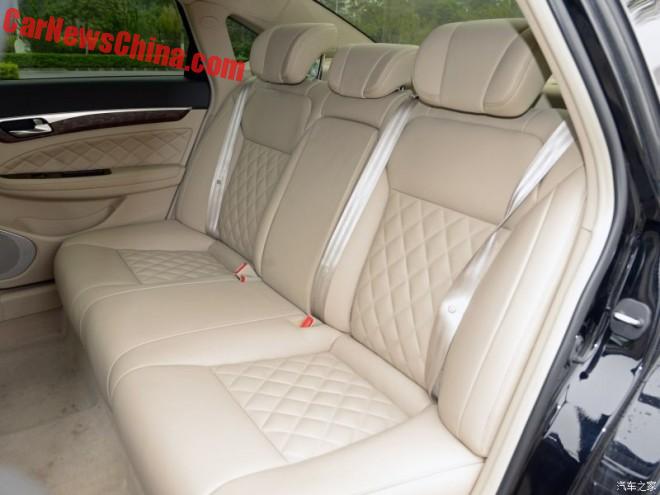 Rear bench looks comfortable. Enough space for three and the legs. Seat belts in beige like the seats themselves. Seat pattern comes back in the doors.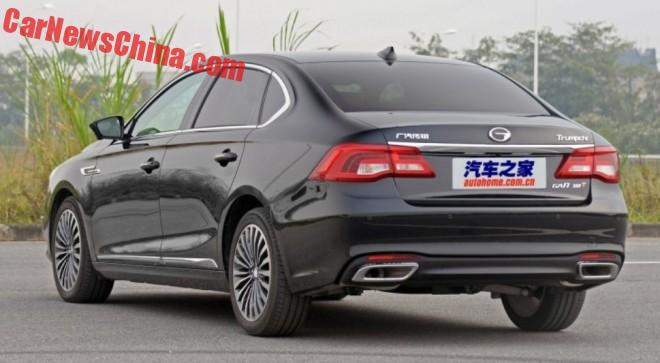 Rear lights are just small enough for fashion, naturally connected by the obligatory chrome strip. Exhaust pipe tips hide real exhaust pipes. A bit too much platform visible there under the bumper. That suspension should have been hidden!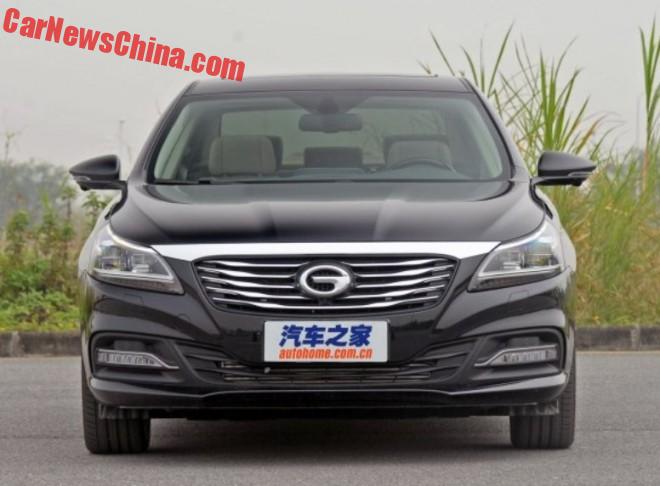 A lot of lines going everywhere, but it still somehow manages to match up. Look at it a little bit longer and it all starts to make sense. If it does not, drink four beer and look again.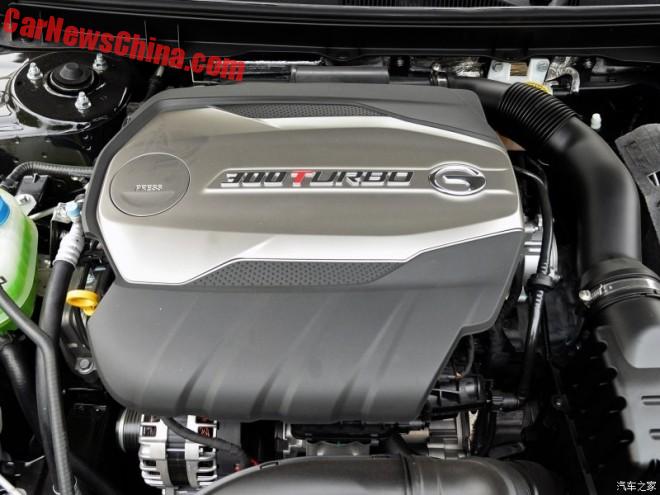 The 300 Turbo which thus is the 2.0 turbo engine. Got it..?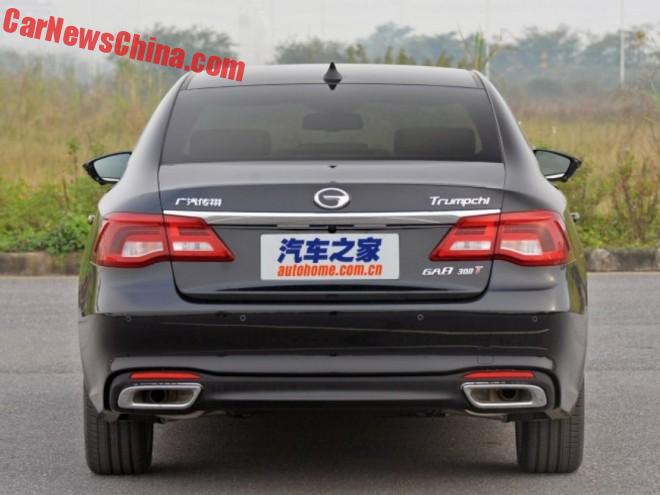 Interesting shape of the mirrors, with sharp edges and all, and rather big too.
Update: got one on the road: