A whole flock of sexy Subaru racy cars, seen on the 'Car Meeting of Beijing' tuning show on the Golden Port race track in the Chinese capital. Starting off with the red one; a super clean third generation pre-facelift WRX STi hatchback, fitted with slick-like tires and darkened windows.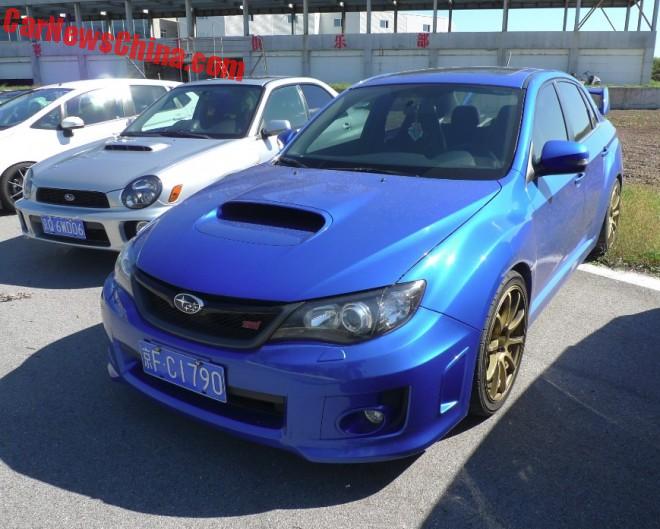 And a beautiful blue third generation pre-facelift WRX STi sedan, standard up until the gold painted alloys. This generation STi came with a hefty 300hp and 407nm. Subaru did sell it officially in China but sales have always been very slow.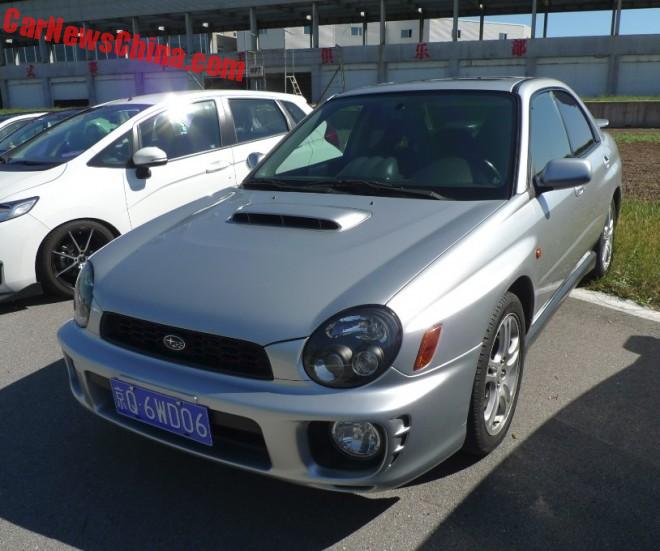 An absolutely perfect pre-facelift second generation Impreza WRX (non STi), completely original and completely standard, very rare to see one in such super shape, especially since the second generation was not officially sold in China. The WRX was powered by a 227hp 2.0 turbo.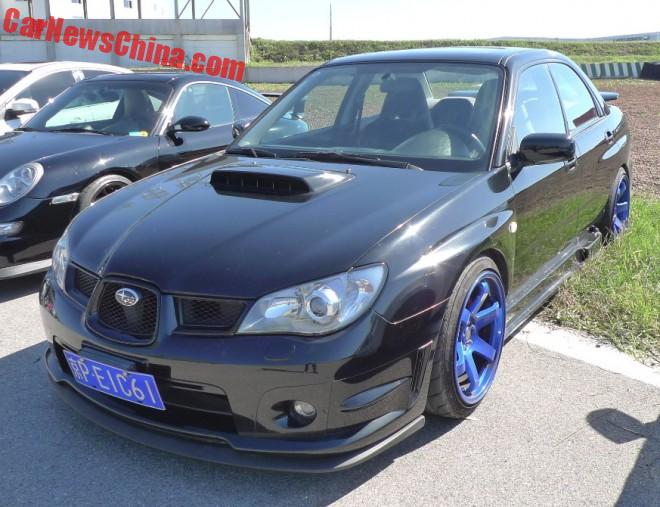 A second facelift second generation Impreza WRX STi, lowered close to the ground and fitted with an extra aero kit. Painted in piano black, standing on race-ready tires with blue alloys. Output of these was a hefty 280 horses.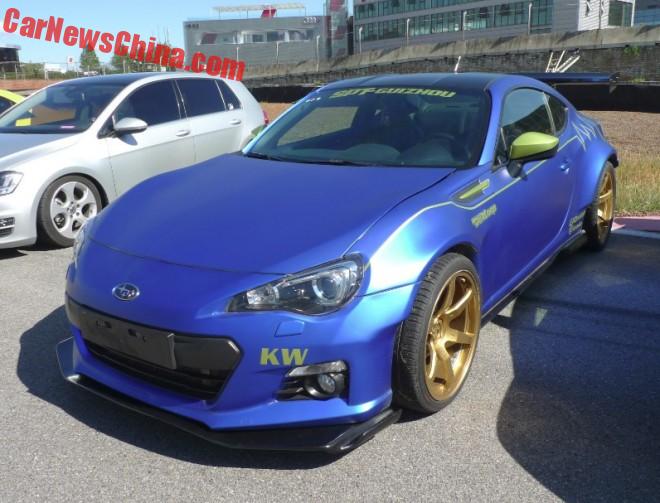 A heavily modified Subaru BRZ. New bumper, new front and rear fenders, carbon fiber roof, super wide tires, and a huge wing on the back. The BRZ is sold in China but sales are basically zero. In standard trim the engine has an output of 200 horses, but this one had… 350!, according to the owner.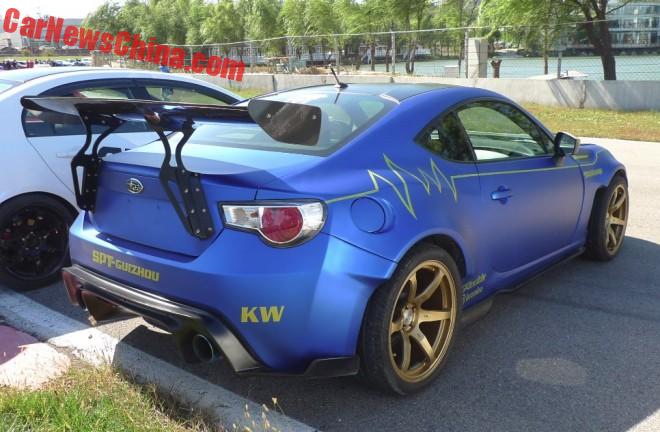 Carbon bumper and diffuser. Wing bolted on the rear. Wrapped in matte blue with speedy yellow stickers. Gold colored alloys a nod to the famous '555' rally cars.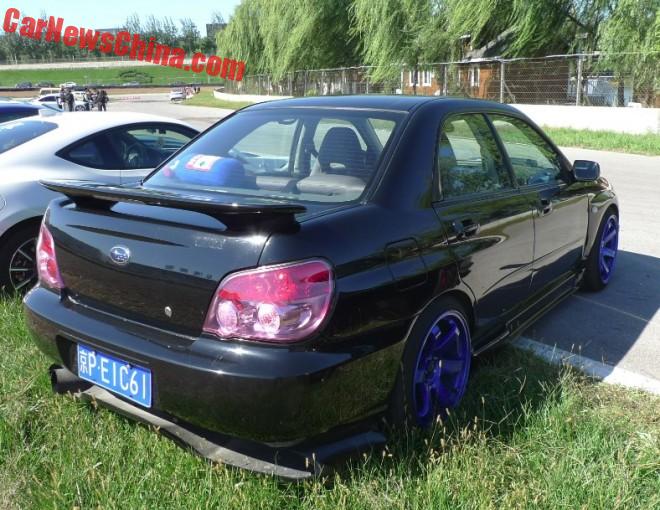 A very low diffuser-spoiler combination below the bumper. Big pipe on the left.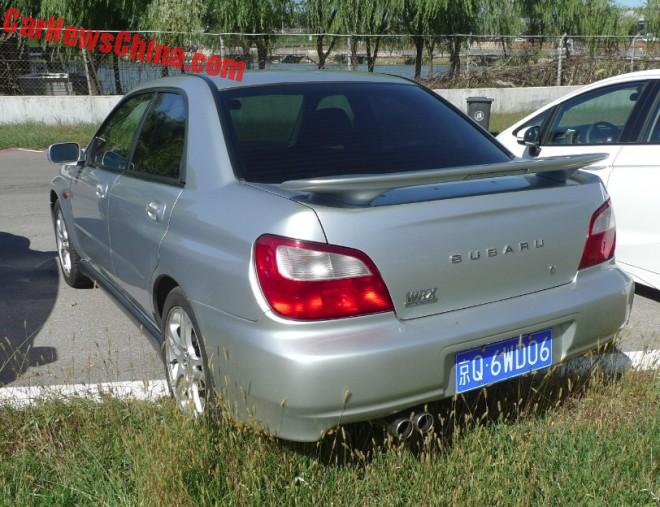 All standard at the back as well. Let's hope it stays this way!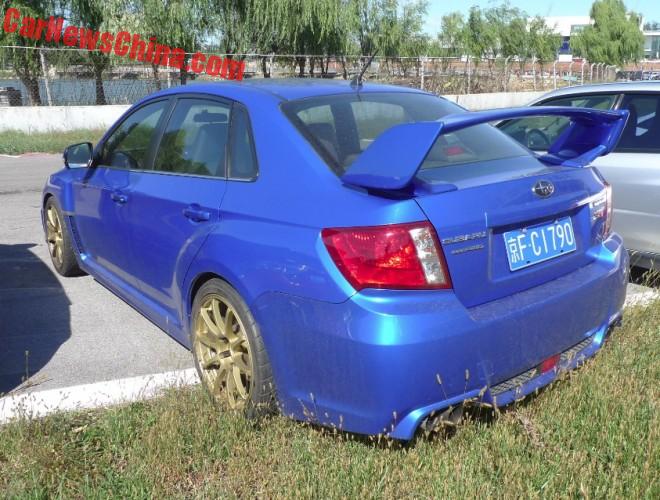 And yez that wing is standard too… Subaru was mad.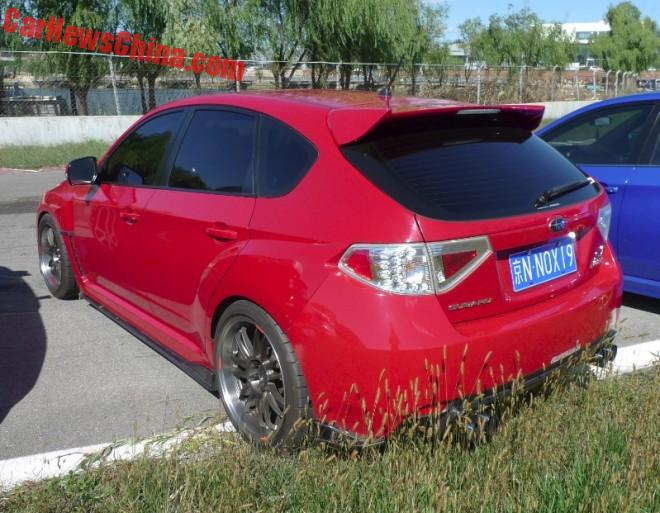 Black windows make for a perfect contrast with bright red body. A beauty.