Chinese Bentley staff persons were invited to San Fransisco to test drive the new Bentley Bentayga, shorty after the first Bentayga arrived in China. Lot of  Bentley activity on each side of the ocean, and happily the camera's clicked so we can show some colors for the Chinese market. Starting with this stunning purple example, very hip for the traditionally traditional British brand.
Blue, black, and orange.
The Bentayga will be launched officially on the Chinese car market in April, and it won't be cheap…
Deliveries will start with a 'Bentayga First Edition', which will get a bunch of fancy badges but nothing else special, which will sell for 4.8 million yuan or 760.000 USD.
Soon after that the standard car will go on sale for 3.98 million yuan or 630.000 USD. Bentley says Chinese buyers started putting down deposits even before the Bentayga was even finished. They therefore expect to sell every car that they can bring into the country. The Chinese name for the Bentayga is 'Tianyue'.
Power comes from a massive 6.0 liter W12 engine with 600hp and 900nm, good for a 270km/h top speed and a 0-100 in 4.1 seconds. A V8 variant and a diesel are on the way as well.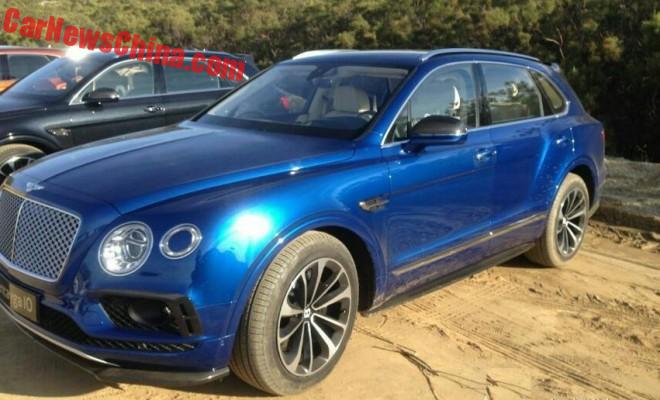 The purple, blue, black and orange cars are fitted with the sporty 'Styling Pack', which adds a lot of carbon fiber body parts, including ones around the fog lights in the front bumper, which really look very cheap, as if they were actually made out of recycled plastic.
All the cars here have fog lights in the bumper, but the car we saw in China did not. Are fog lights optional..?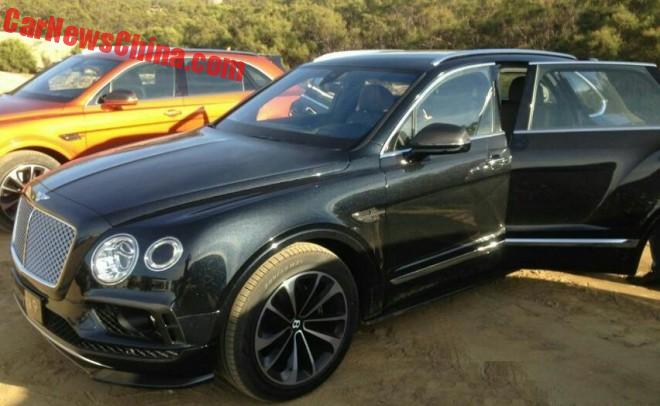 A dark kind of black.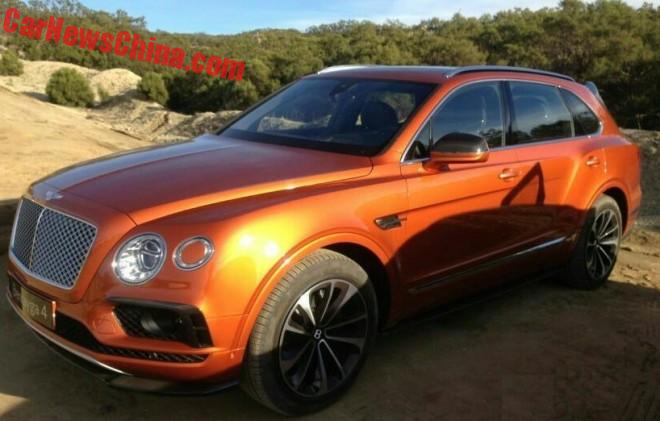 Bright orange.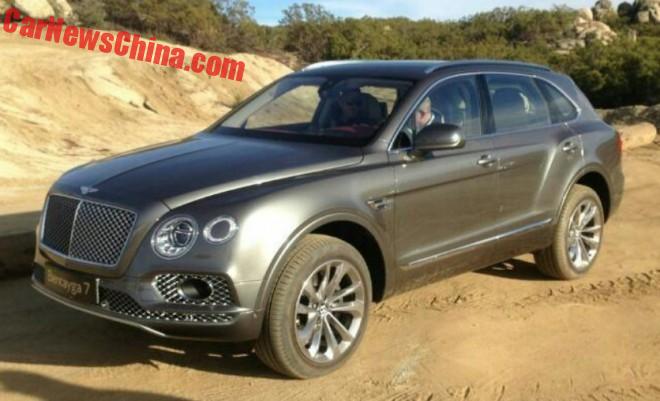 Light gray on the move, without the Styling Pack, but with fog lights.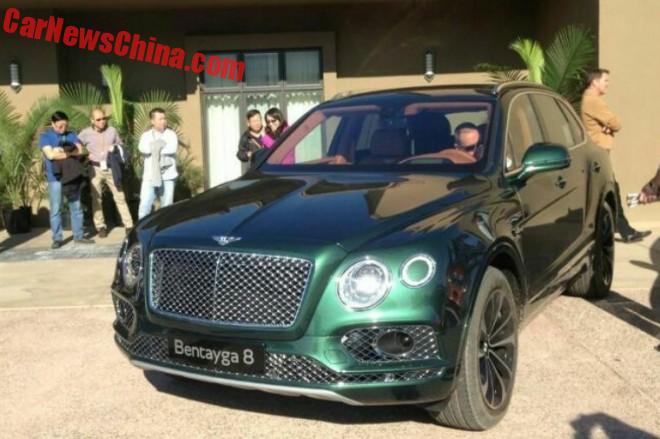 British racing green!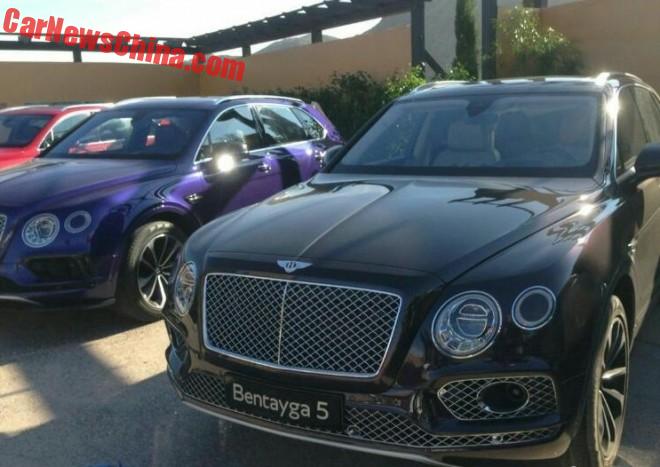 There is a red Bentayga to the far left, sadly we don't have any other photos of that one.
We will continue to follow developments around the Bentayga very closely. After all, we were the first to reveal it, and such ties bind.