The first full-production Bentley Bentayga has arrived at a Bentley shop in the great city of Xiamen in Fujian Province in China, one of a batch of demo cars for dealers. The Bentayga will be launched officially on the Chinese car market in April, and it won't be cheap…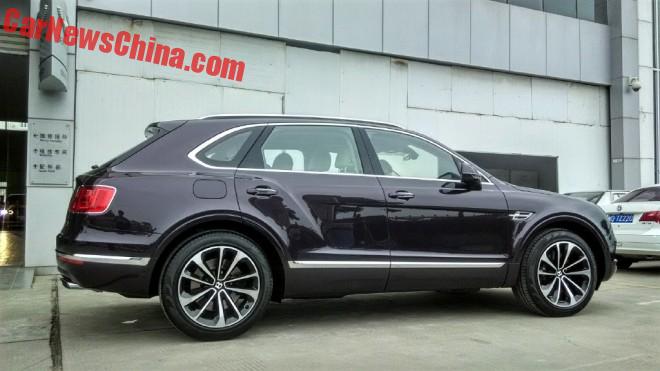 Deliveries will start with a 'Bentayga First Edition', which will get a bunch of fancy badges but nothing else special, which will sell for 4.8 million yuan or 760.000 USD.
Soon after that the standard car will go on sale for 3.98 million yuan or 630.000 USD. Bentley says Chinese buyers started putting down deposits even before the Bentayga was even finished. They therefore expect to sell every car that they can bring into the country.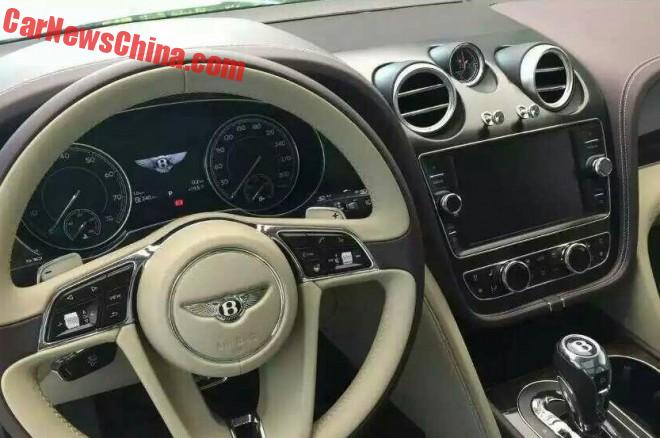 This particular example is painted in black and fitted with a brown-black-beige interior. The Bentayga will be available in various other colors, including some surprisingly funky like light purple and baby blue. We hope to have some photos soon.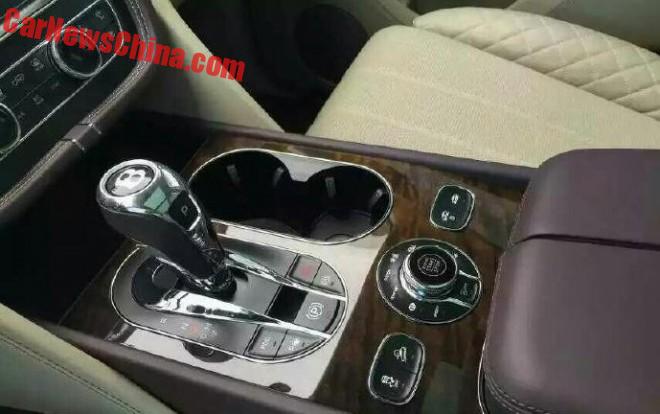 Customers can customize their Bentayga in any way they like, so most cars will end up much more expensive that the list price. The Chinese name for the Bentayga is 'Tianyue'. Power comes from a massive 6.0 liter W12 engine with 600hp and 900nm, good for a 270km/h top speed and a 0-100 in 4.1 seconds. A V8 variant and a diesel are on the way as well.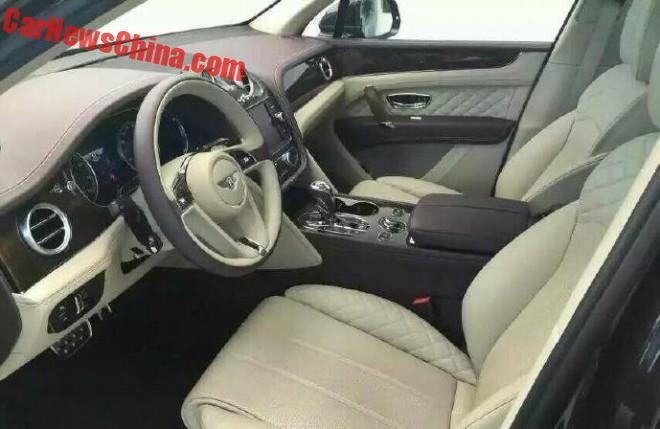 It all looks very luxurious but the main screen seems somewhat small for 2016, especially compared to the stuff you get at Mercedes.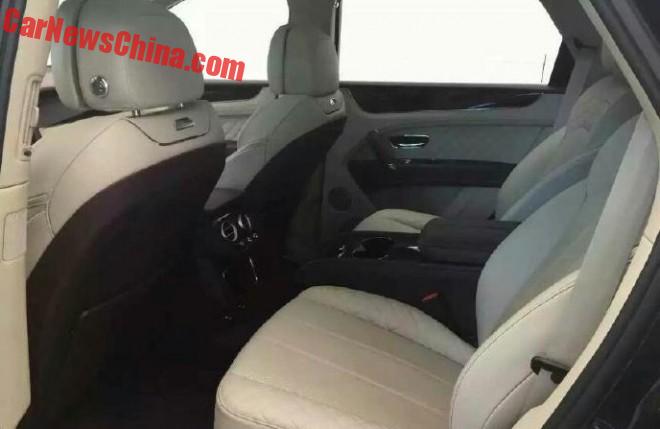 And strangely for such a high-end luxury SUV; there are no screens at all in the rear. This probably means a rear-seat entertainment system is not standard but optional, adding even more yuan to the price, because no serious Chinese buyer will get a Bentayga without it.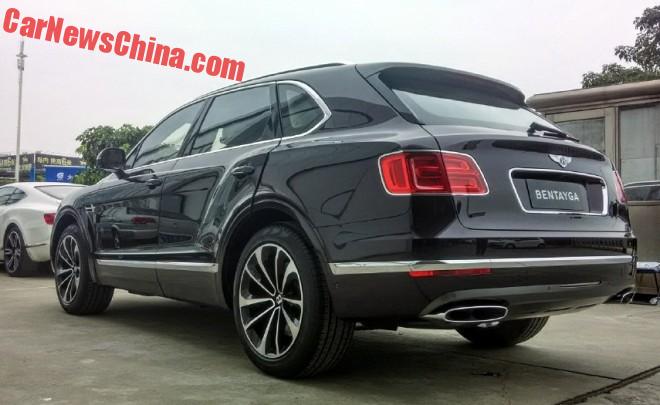 The black appears to be the same black as on the 1:43 scale model that we unveiled in August last year, but the alloys are different.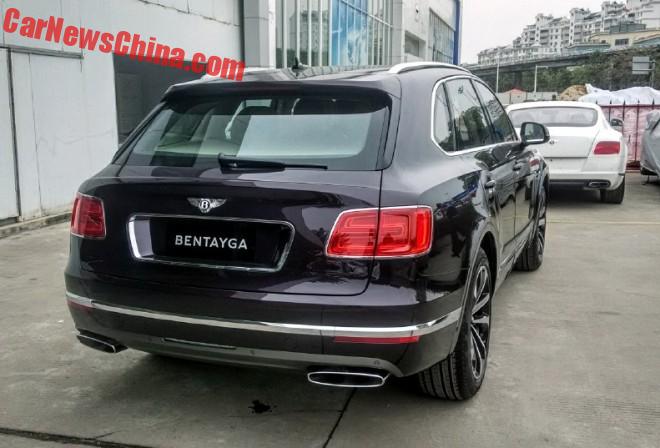 With a Continental GT.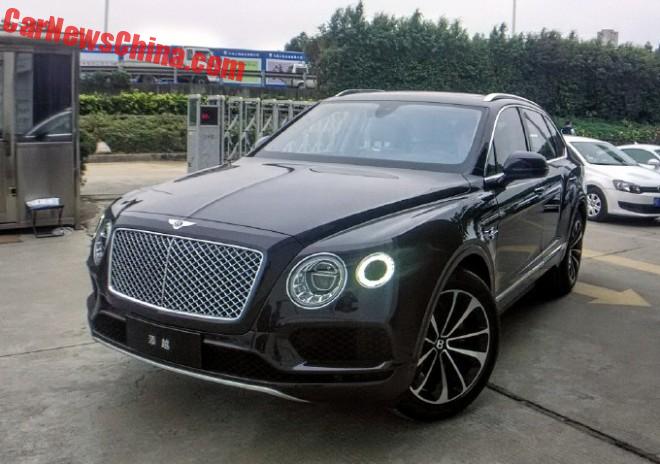 Ready to roll and ready to sell.