A very pretty Jeep Wrangler, Spotted in China on the Beijing Tuning Street. The vehicle is set up in rock crawling style, with raised suspension, giant tires, light bars all over, and a crane bar for a bumper. But best of all the color, because this manly monster is wrapped in an eye smoothing Pink wrap. Oh my babe.
The body and wheels are Pinkefied, and the rest is black, making for a neat contrast, especially with the darkened windows. Only dissonant are the mirrors which should have been in Pink for a better overall picture. The car was created by a Chinese company called Traversing and stood just a little bit away from their shop.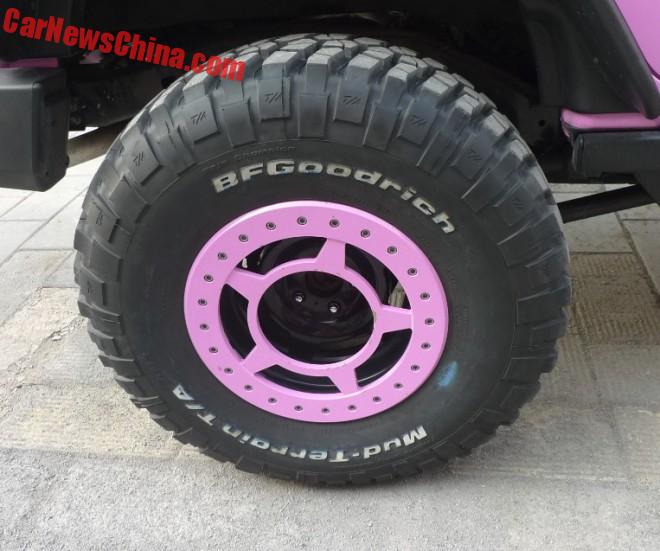 Big wheels are still big in Pink, but still, something feels different. Not better, not worse, just different. But then again, the Jeep brand ceased to be man-only-bitch-in-the-back in 1946. Right?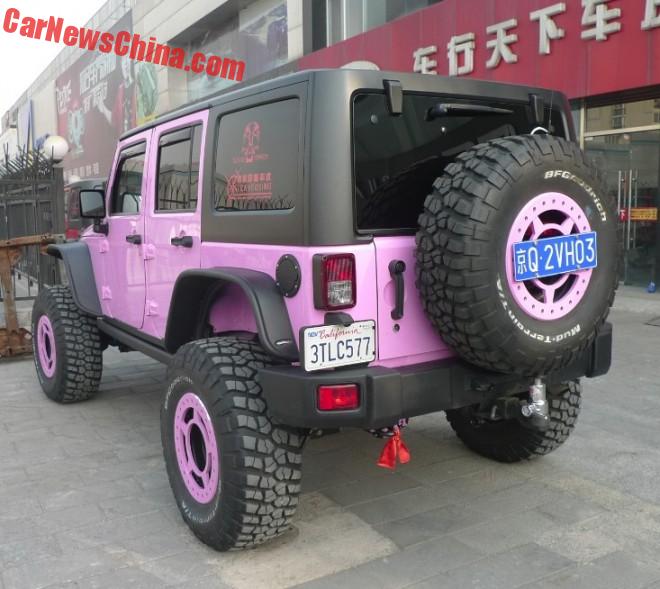 Blue Chinese license plate spoils the party at the rear, but there was also this: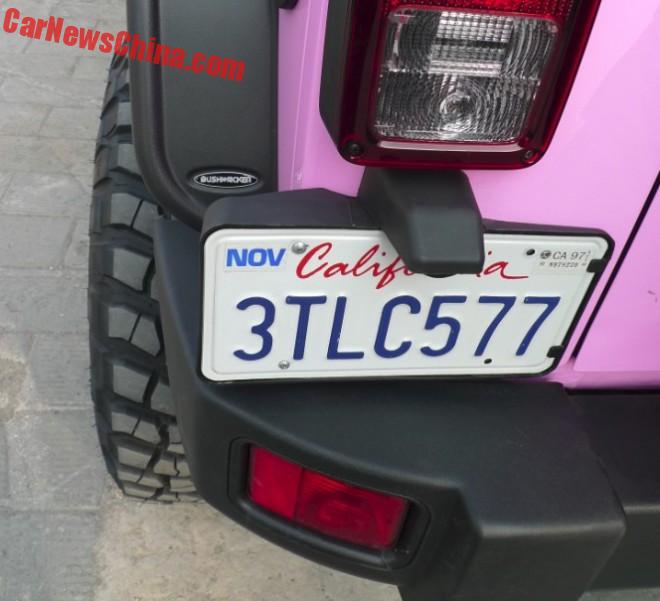 A very real looking California plate. Much of these Wranglers arrive via the gray market, as opposed to via the official Jeep channels, but they rarely come with plates attached.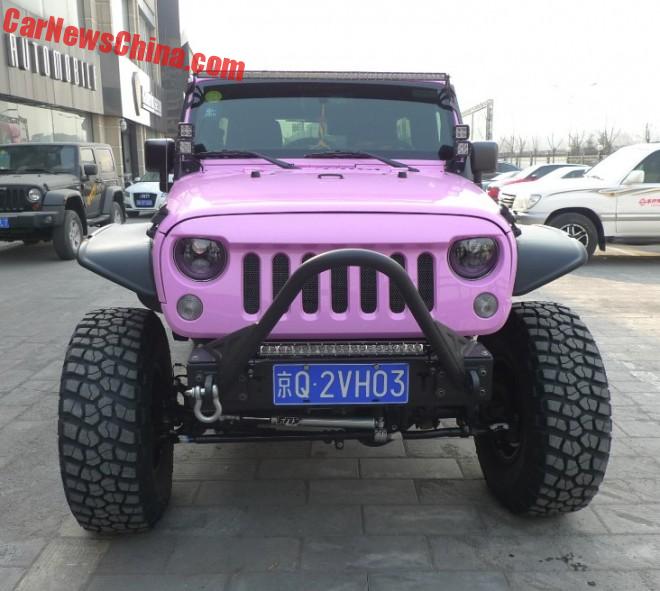 She is looking angry. An angry girl called Wangler. She is going to hit some rocks now.