This little blue beauty is the Lishededidong (li-she-de-di-dong) Urban Elf, a three-seat low-speed electric vehicle (LSEV) from China. I met the Urban Elf in front of a barber shop near my home in the far far east of Beijing, she was painted in blue and fitted with a beige interior and funky seat covers.
The Lishededidong Urban Supercar is manufactured by a company called Lishededidong New Energy Vehicle Industry (web), based in the great city of Yangzhou in Jiangsu Province. The company became famous last year because of their speedy Urban Supercar. Besides that they make various mini and small electric cars, some based on existing cars, but mostly of their own design.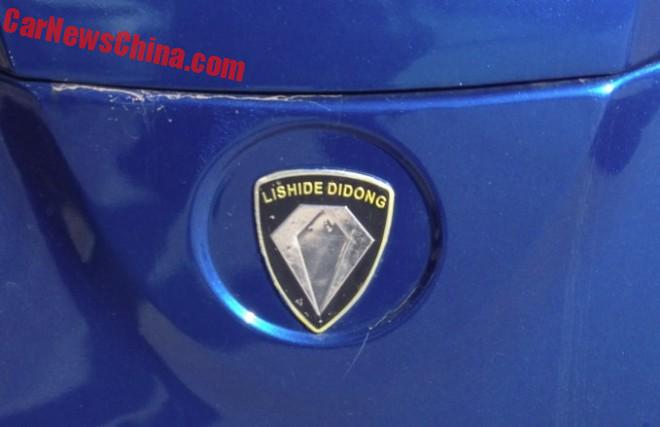 The Lishidedidong diamond logo.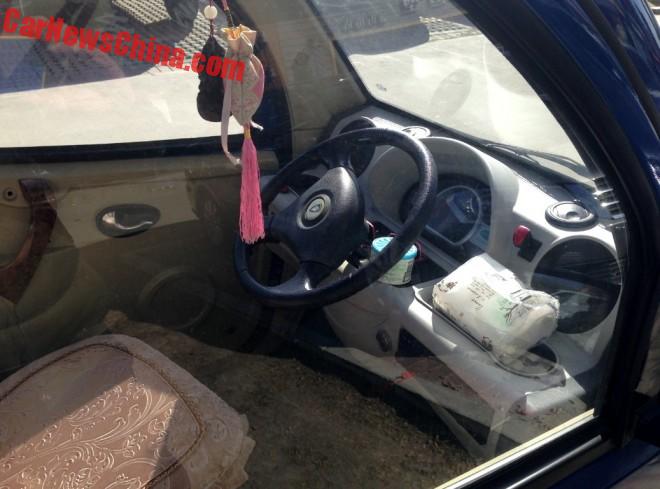 Seat covers are after market, and very arty farty. The interior is rather luxurious for this kind of a car, with real air vents on to of the dashboard and a large speaker on each side. The Urban Elf is powered by a tiny electric motor with only 1.3 horsepower and 5 newton-meters of torque. Battery is a 48V 50Ah lead-acid unit. Charging takes 8 to 10 hours on 220V. Top speed is 30 kilometer per hour and range is 96 kilometer, which we find very hard to believe. She is small. Size: 2350/1080/1480, and wheelbase is 1690. All specs via Lishidedidong. Price for this kind of vehicle differs per city but normally hovers around the 5000 yuan mark.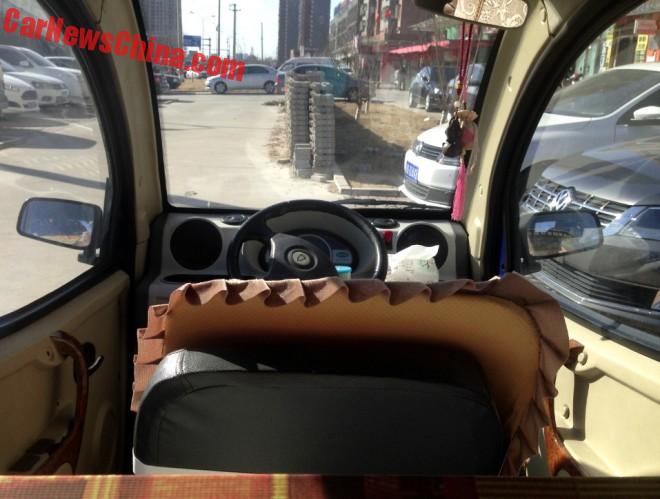 The view through the rear window. The driver sits in front, the two passengers direct behind, but they cannot be too big. Max load is 240 kilo. Plastic wood on doors a nice touch. Mirrors are large.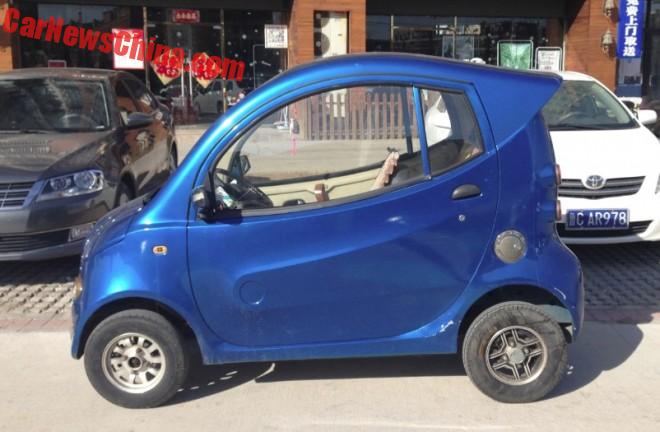 The company says the Urban Elf has an 'aerodynamic' design, and we agree. Oddly, the front and rear wheels are of a different design. The roof is bulbous with an integrated spoiler at the back.
This sort of small electric vehicles are becoming more popular every day. Officially only the elderly and the handicapped are allowed to buy them, but in the reality of today everybody can, especially further outside of town.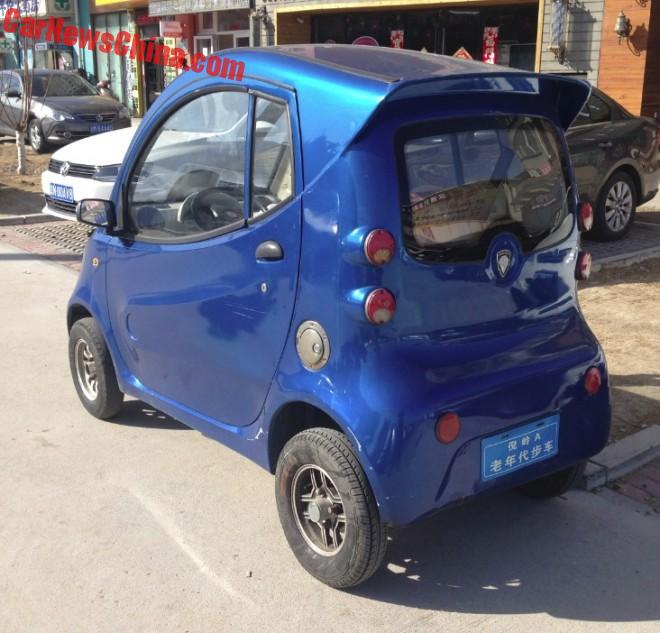 The wing really is a fine piece of work. Double taillights on each side, and reflectors in the bumpers. The license plate is a special small-car license for the elderly, but that doesn't mean it is really a granny driving it. I didn't wait around…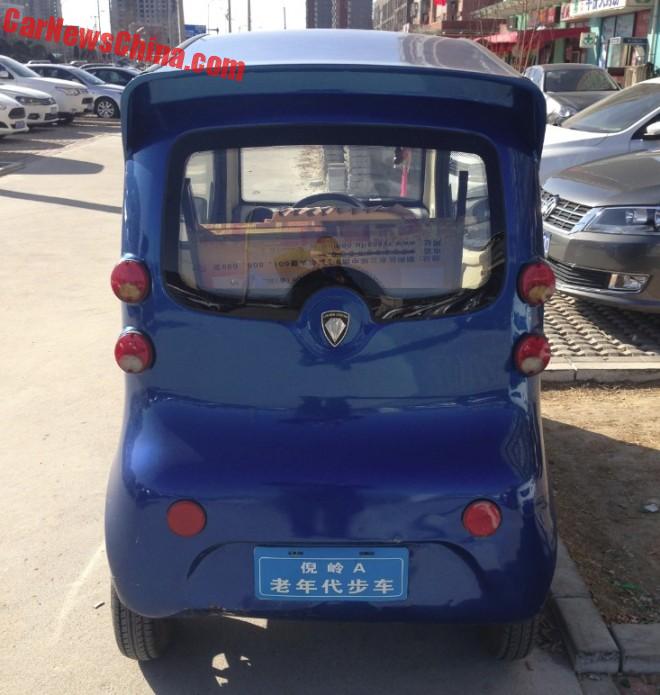 Another diamond badge on a bulge in the window.