This is the beautiful Lishededidong (li-she-de-di-dong) Urban Supercar, a sporty mini electric car from China. Design is a fuzzy mix of various Lamborghini's, including the Aventador, the Gallardo, and especially the Asterion, which comes closest in concept. The latter however debuted in September last year, while the Urban Supercar has been around since late 2013. So who is copying who here..?
The Lishededidong Urban Supercar is aggressively styled, with sharp-cornering lines, large intakes under the bumper and on the rear fender, angry looking front lights, a sloping rear window for a tiger-like stance, four tiny rear lights, and a large oval-shaped exhaust pipe in true Lamborghini taste.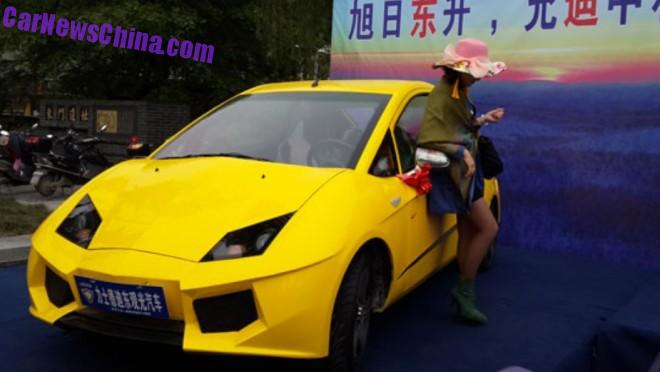 Babe doesn't like the Urban Supercar too much, it seems. She is so wrong…
The Lishededidong Urban Supercar is manufactured by a company called Lishededidong New Energy Vehicle Industry (web), based in the great city of Yangzhou in Jiangsu Province. The company makes various mini and small electric cars, some based on existing cars, but mostly of their own design.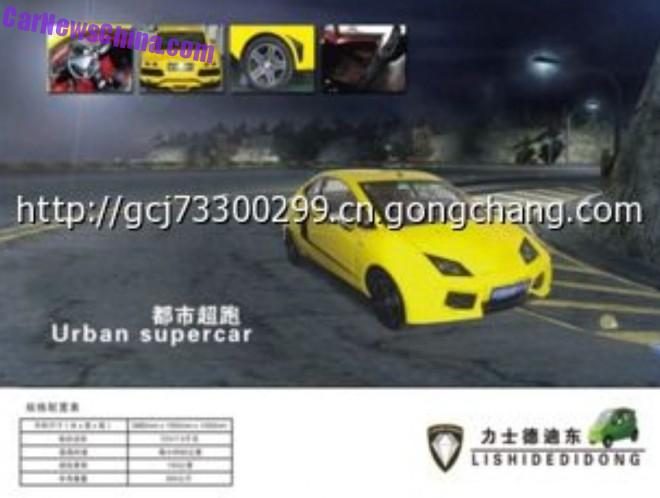 Development of the Urban Supercar was finalized in late 2013 and Lishidedidong and it went on sale sometime in mid 2014. The interior, just visible in the smaller pictures, comes with a black dashboard and sporty red seats. The Urban Supercar has a 2+2 seat-configuration, but we bet it won't be very comfortable in the back.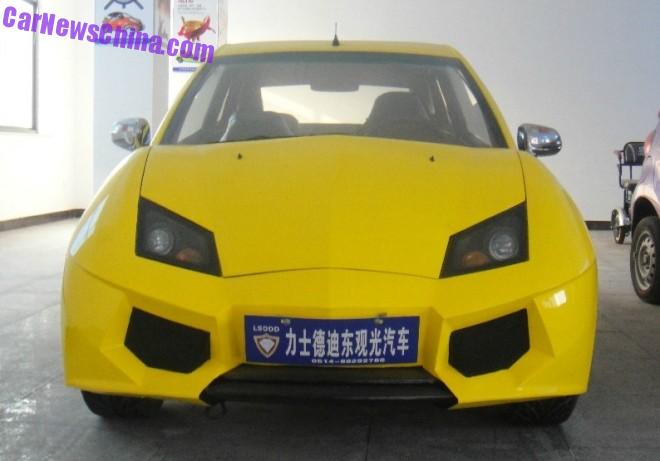 Lamborghini doesn't do anything electric. Lishededidong does.
Specs: the Urban Supercar is powered by a 72V electric motor with an output of 10 hp and five (5) nm. Battery is 42V/10Ah lead-acid. Top speed is a decent 80 kilometer per hour and range is 150 kilometer. Size: 3880/1650/1450, wheelbase is 2600 and curb weight 1200 kg. Max load is 400 kg. Price for all this pretty starts around 50.000 yuan ($7980), depending on exact specifications. Not extremely cheap, but much more exclusive than a Lambo.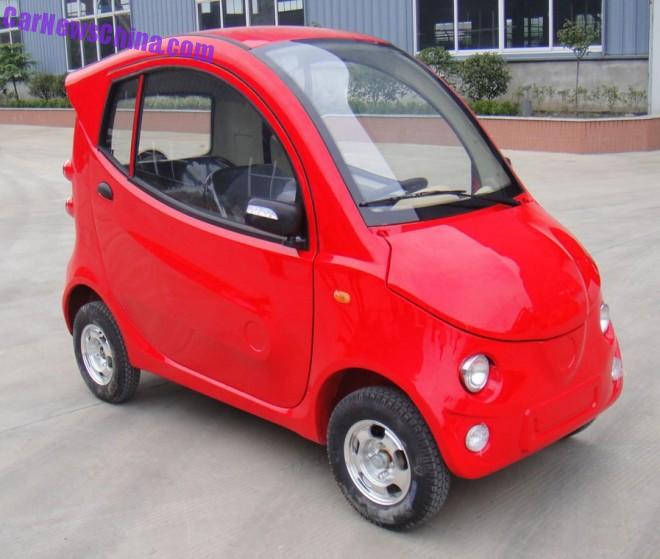 This little pretty is called the Urban Elf. And I know how many of those fit on a flatbed trailer truck: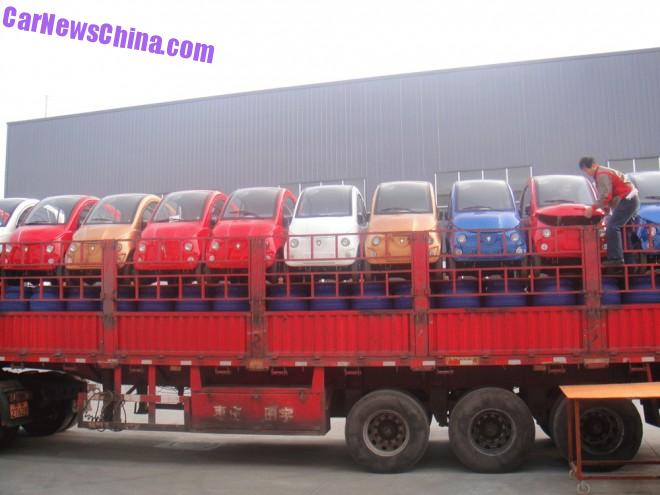 Ten!
With many thanks to Erik @ ChineseCars.net for putting me on the trail of Lishidedidong.