A super speedy Acura NSX, Spotted in China at a car repair shop in Shunyi District, with thanks to reader Maxi for the tip. The good Acura was in a good overall condition, but it looked a bit dirty and a bit tired, like it had been ignored for a time too long. Happily, mechanics were working on the car while I was there, so hopefully she will be back in shape soon.
The Honda/Acura NSX was manufactured from 1990 until 2005 with a facelift in 2002, this is a pre-facelifted car with the original pop-up headlamps. It was never sold in China but some arrived via the gray market and other misty channels. The NSX was only sold as 'Acura' in North America so we assume it was originally sold somewhere up there. This red example is only the third we see on Chinese shores, earlier on we met one yellow NSX in Beijing and another yellow car down south in Heyuan.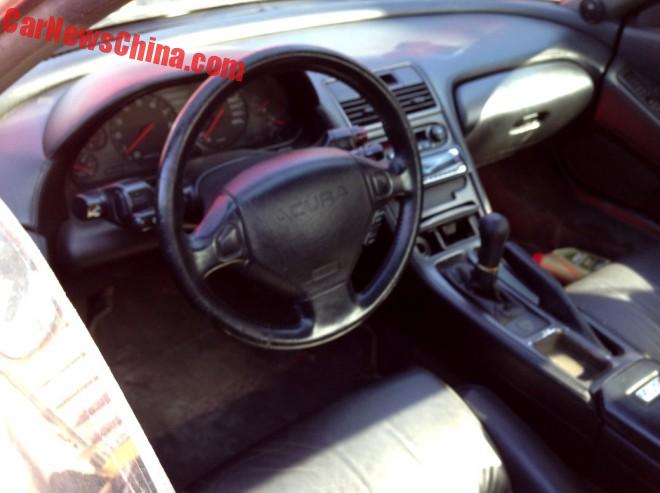 The interior too was fine overall but in dire need of a good cleanup, the color of some of the plastics was fading. Sporty Acura steering wheel is original. The design of the dash, or so Honda says, was inspired by the F-16 fighter jet. Marketing speak, we think…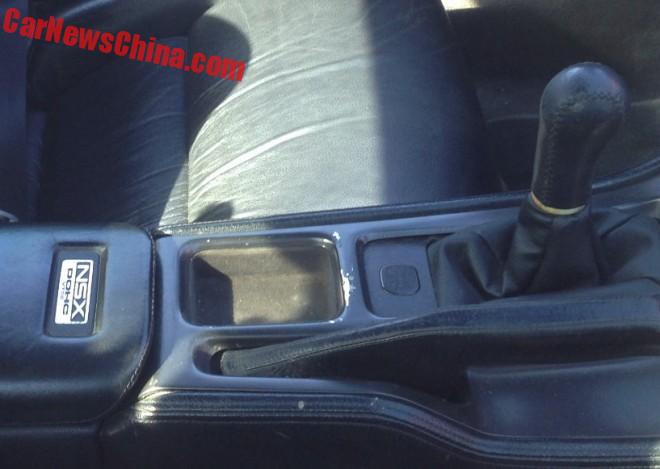 The center tunnel with the 'NSX DOHC VTEC' badge, referring to the 3.0 liter 'CA30A' V6, which was equipped with Honda's Variable Valve Timing and Lift Electronic Control (that's VTEC) system. DOHC stands for Dual-OverHead Camshaft, meaning that each bank of cylinders has two camshafts controlling the valves. This is not a exclusive Honda system, but the Japanese were very good with it. The engine had an output of with 270hp and 280nm, it was mated to a four-speed automatic or a five-speed manual, like in this car. Power went to the rear wheels only.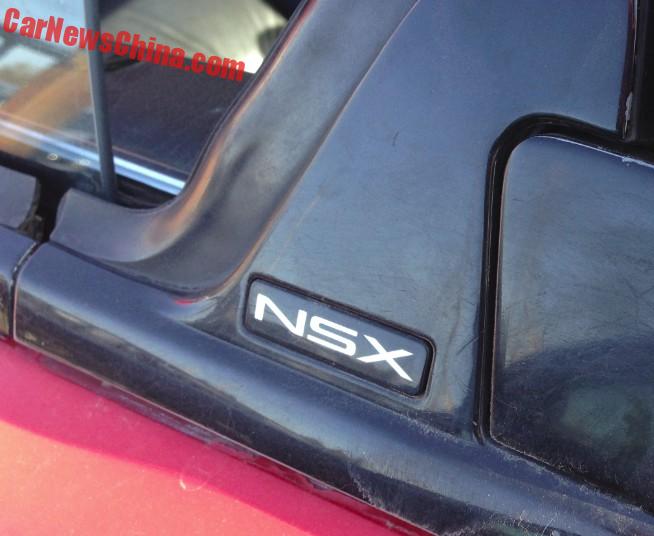 The NSX badge on the B-pillar.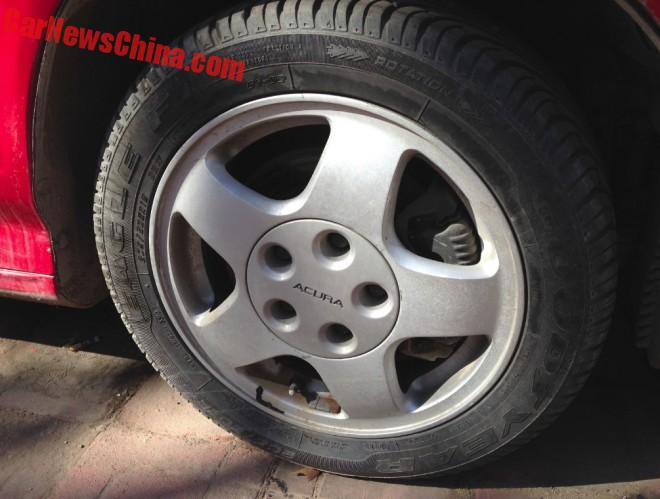 The Acura alloys are original.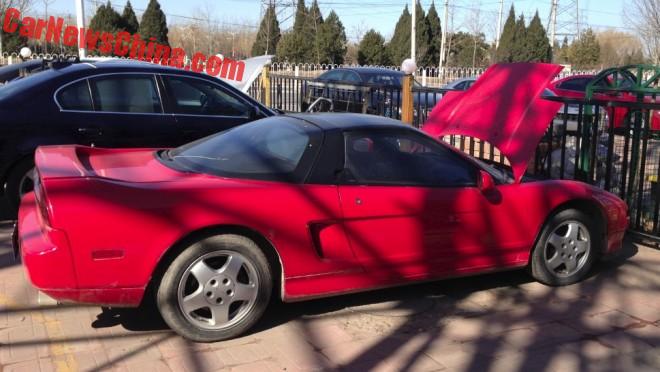 The endless rear deck is the weakest point of the NSX' design. Happily, the racy wing manages to  distract the eye, somewhat. Air intakes just behind the door to cool the high-revving engine, which went all the way to 8000 rpm!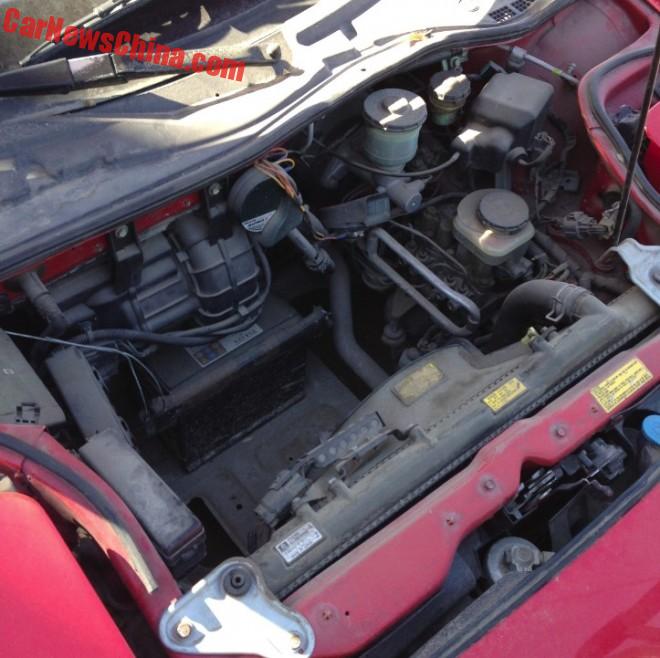 The front compartment. The spare wheel is normally located in the middle, surrounded by the  radiator, brake reservoirs, the ABS pump, and underneath by the battery.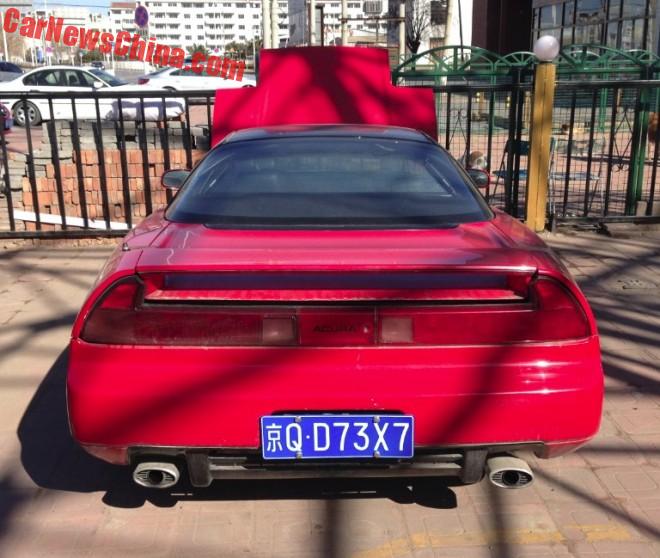 Rear light unit stretched over the entire width. Tail pipes are original.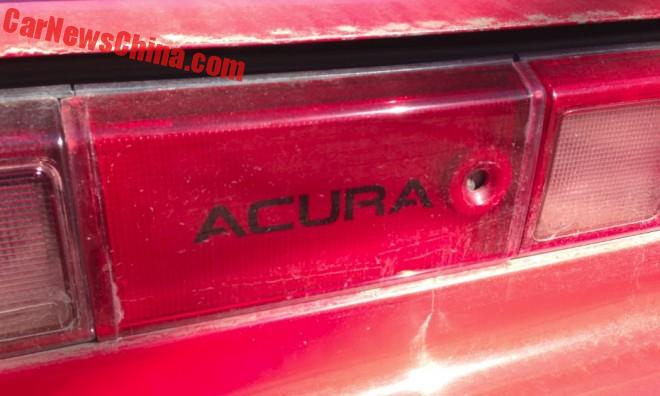 Key hole on the right of Acura.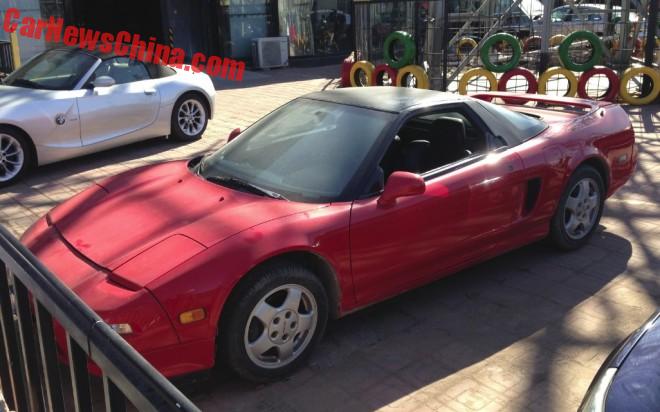 I'd almost clean her up myself…