Today in China Car Girls a very pretty babe with a very pretty car on a very pretty mountain. The girl is dressed in a pink bikini and white shoes, the car is a Guangzhou Auto Trumpchi GA3S, the sporty variant of the Guangzhou Auto Trumpchi GA3 sedan. Slightly NSFW.
Opening the door.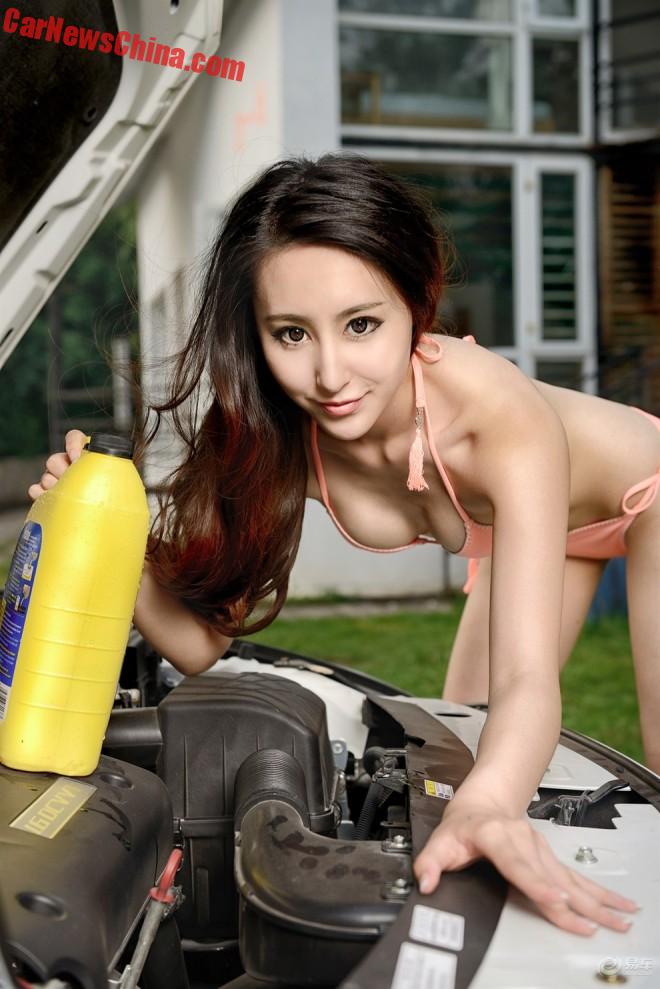 Pipe is very dusty. But she will change the oil.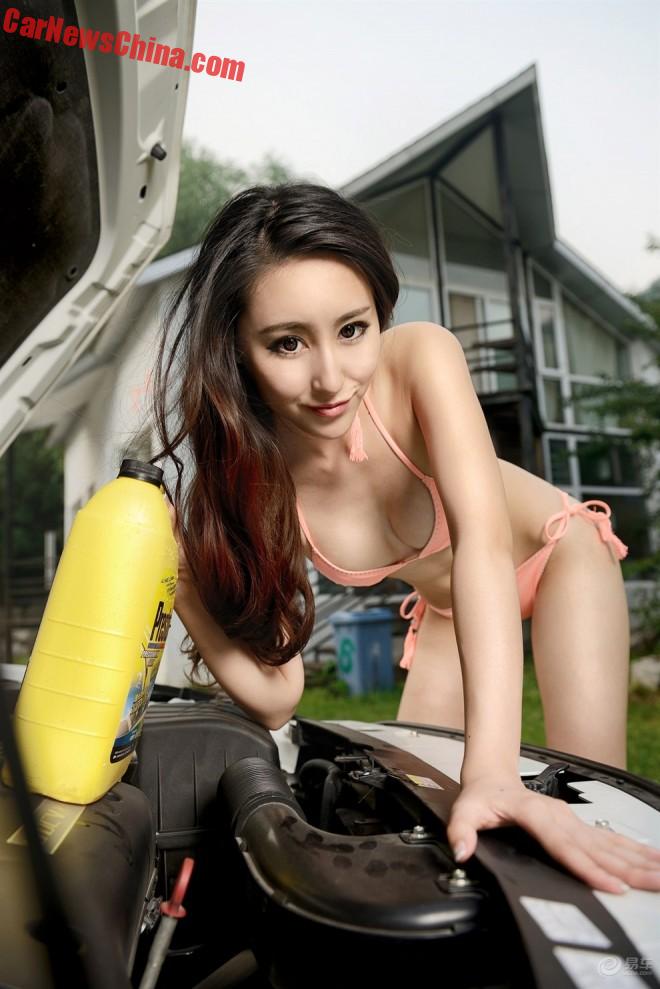 Her fingerprints are all over that pipe.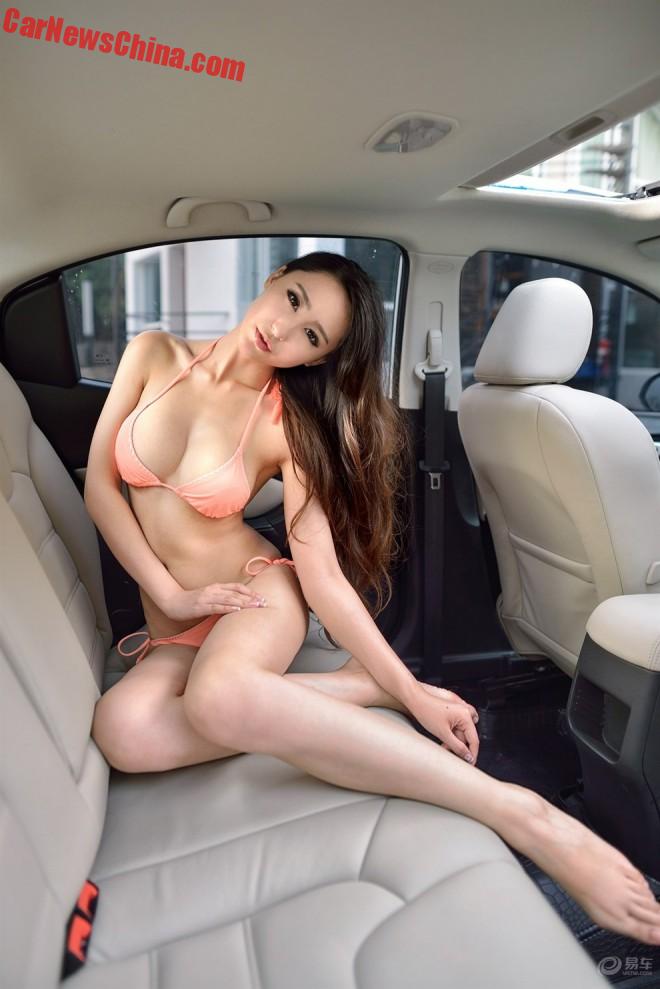 Oil has been changed, shoes are off and it is time for a rest on the comfortable bench in the back.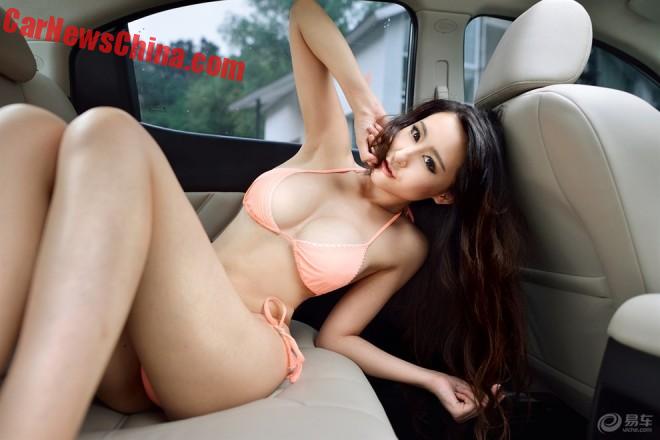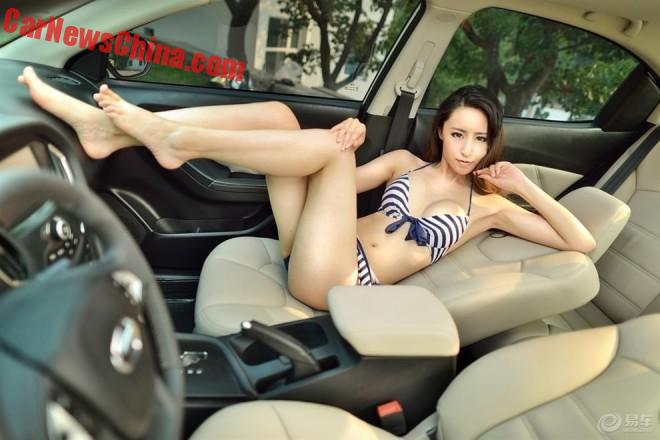 The front seat requires another bikini.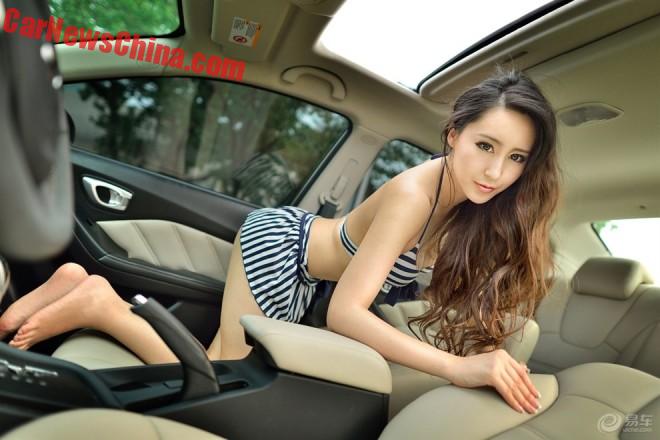 The sunlight on her hair.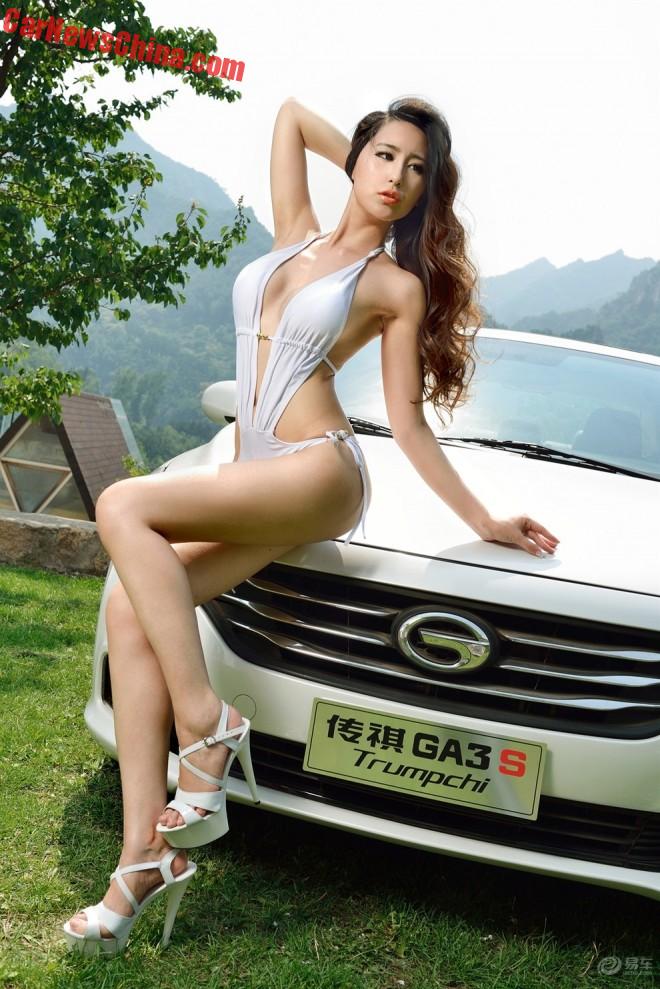 Back out in another bikini again, with the shoes on again. Shoes are the same throughout.
The Guangzhou Auto Trumpchi GA3S is a sporty compact sedan. Price starts at 72.800 yuan and ends at 107.800 yuan. Sadly, the engine is the same as in the non-sporty Trumpchi GA3, a decidedly unsporty 1.6 with an output of 122hp, mated to a four-speed automatic or a five-speed manual. The S, it should be said, is equipped with ESP.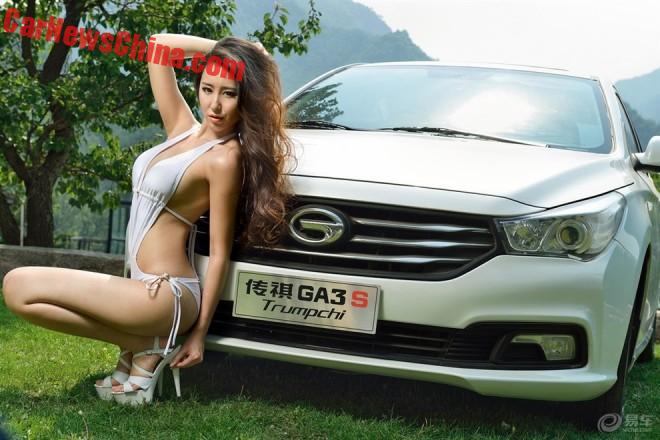 Guangzhou Auto logo is almost as big as her head.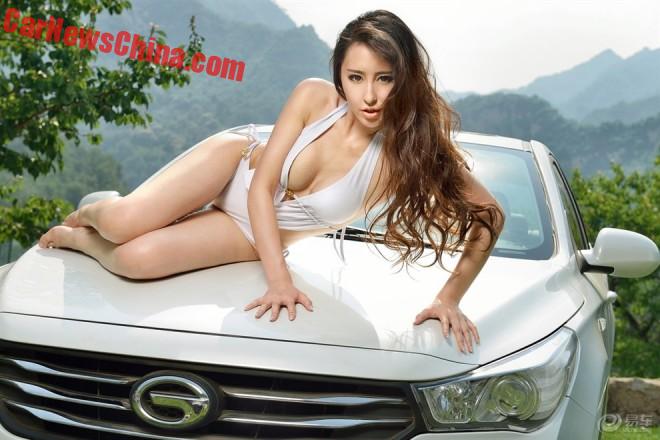 Tigerrrrrr!