A blue Shanghai Wanfeng Suwei SUV, Spotted in China in the far east of Beijing. The good old Wanfeng was in a reasonable shape, paint a bit faded, bruises and dents all over, but it was completely original and absolutely drivable, just in need of some love and a good cleanup.
The Wanfeng badge on the grille, depicting a W with a laurel around, in gold.
The Shanghai Wanfeng Suwei SUV was manufactured by a company called 'Shanghai Wanfeng Auto Group'. It was founded in 1994 as an auto parts making business. In 2001 they started to make cars in a factory in Zhejiang Province. The Suwei SUV arrived in 2002 and received a facelift in 2004. The car I found is a pre-facelifted car.
The company also made another slightly smaller SUV and a pickup truck. The year 2004 was the best for the company with 10.000 cars sold. After that sales declined fast with only 4000 sales in 2005. It was all over in 2008 when the company sold only 824 cars in the first five months and decided to pull the plug on the car making operation.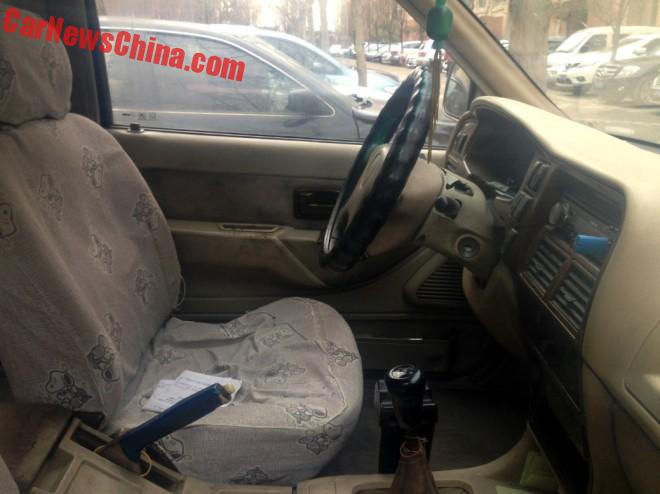 The interior was sadly in a sorry shape, dusty and far too dirty. The seat covers and the CD-player are after market. The plastic wood on the center console is original.
The Wanfeng Suwei SUV was available with two engines: a Toyota-derived 2.2 liter petrol with 100hp and 193nm, and a Isuzu-sourced 2.8 liter turbo diesel engine with 140hp and 205nm, both mated to a five-speed manual transmission, sending horses to the rear wheels.
Price in 2004 started at 64.800 yuan and ended at 83.000 yuan, putting it at the low-end of this typical Chinese 'cheap-but-not-small-suv' segment.
China had and has a zillion of small manufacturers that make this kind of cheap cars, usually in SUV and pickup forms. Sales are often limited to the region where the manufacturer is from, even today. And they are mostly sold in the countryside. So if you drive through rural China you might see different brands in each province. It is thus a very rare pleasure to see a real Shanghai Wanfeng Suwei in the capital Beijing!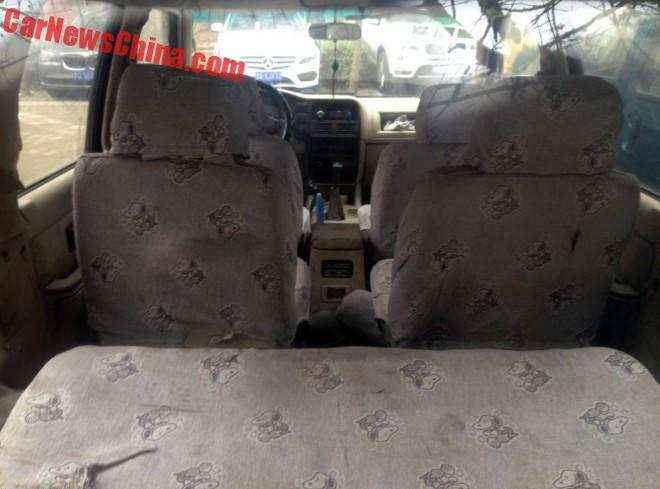 The Suwei seated seven with a small three-person bench in the back, but it was really only for chrildren or very old people.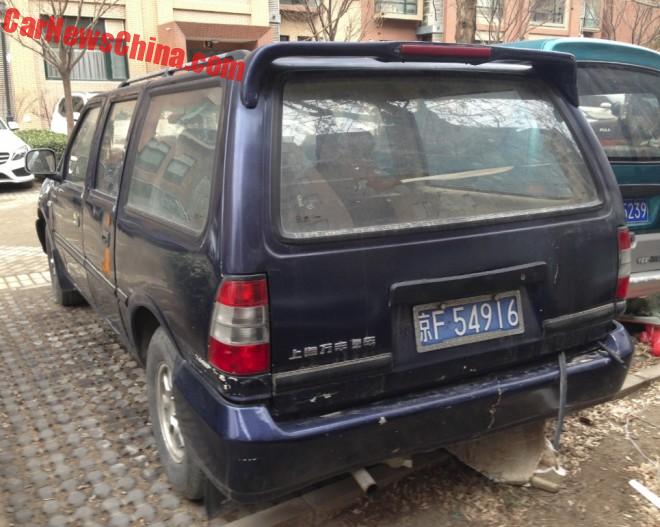 Large windows all around for a light car and a fine view. Roof rails on top, and an almost trendy spoiler on the window. The rear bumper has seen some bumps. Simple single exhaust pipe on the left.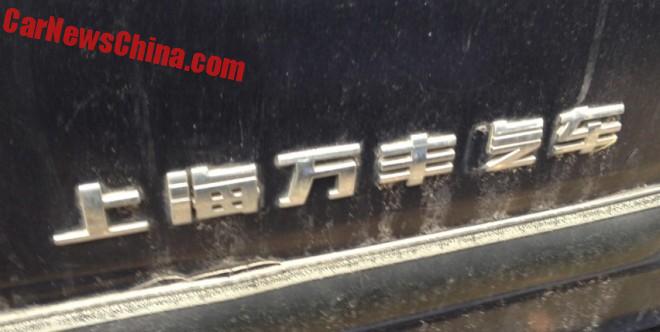 The original Shanghai Wanfeng Qiche ('Auto') badge in sweet silver characters.