The new Borgward BX6 TS concept has debuted in Geneva, previewing a sporty coupe-SUV based on the new Borgward BX5 SUV that also debuted in Switzerland. And like the BX5 the BX6 TS looks rather good, sleek yet strong, and sporty with an impressively shiny grille.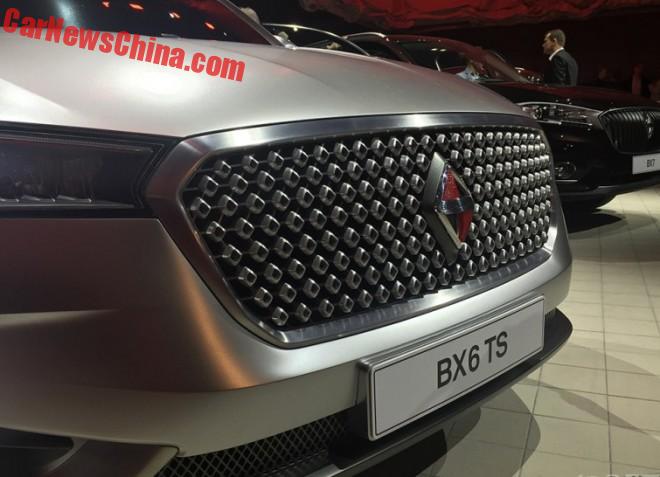 The grille design is similar to the one on the Borgward BX7 TS that debuted last year in Frankfurt. It appears that Borgward will use a red badge on their sporty cars and a black one on their standard cars.
The BX6 TS is 'powered' by a hybrid drivetrain consisting of a 2.0 turbo four with 272hp and an electric motor of 150hp, good for a total of 422 horses! The production version will be launched in China in 2017. Whether it will get this fancy hybrid system is yet uncertain, but it will surely get the same 140hp 1.4 turbo and 187hp 2.0 turbo as the BX5.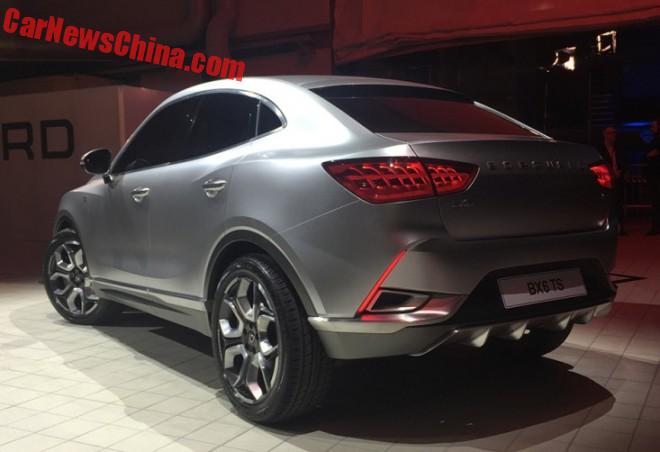 Pipes on the far sides, diffuser (on a SUV haha) under the bumper. Lights a tad too big for 2016.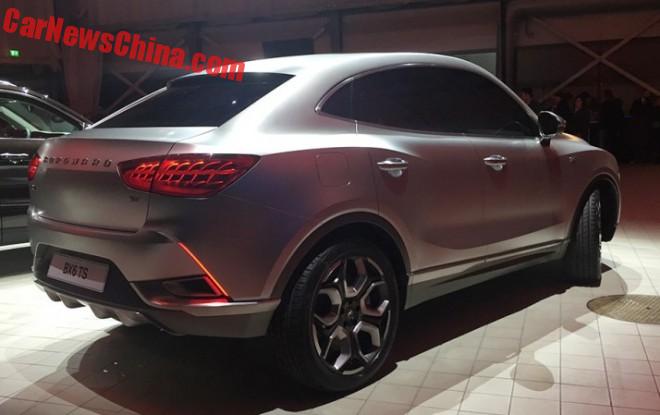 Strong shoulder line, subtle spoiler in the boot lid.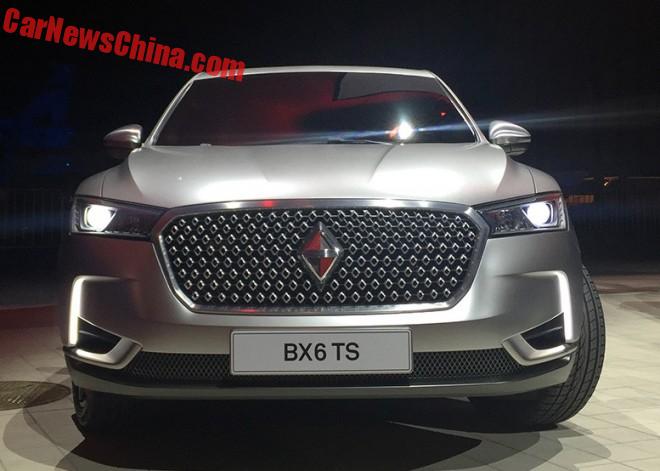 What a great grille!