A gigantic Optimus Prime statue, seen in the suburbs of the great city of Zhengzhou in Henan Province in China. The enormous robot is over 20 meters high and over five meters wide at the elbows. It is made out of metal, wood, and plastic.
Optimus was properly designed with a complicated body with lots of different parts. The eyes look agry but heroic. The chest 'transforms' into an engine block, the shoulders into the cabin, and there are tires on the legs.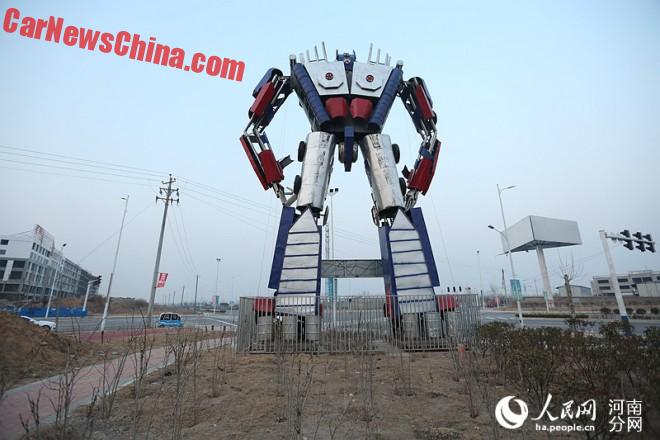 Sadly, this beast won't truly transform, but it is impressive nonetheless, standing there in a small fenced area on a dry piece of land. The statue was paid for by the developer of the real estate visible on both sides of the road, hoping Optimus Prime would generate some extra attention. And it works.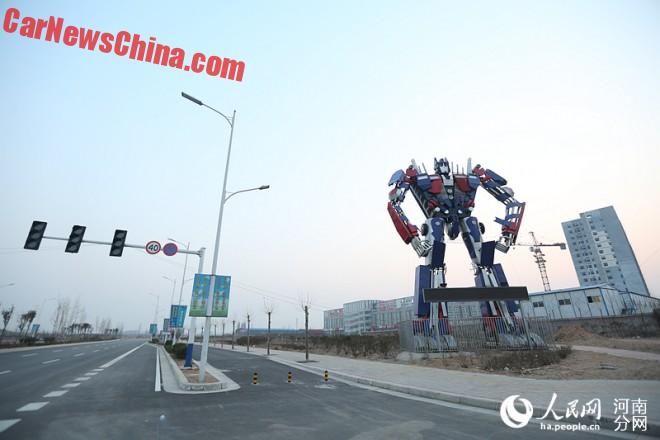 The roads are empty yet but that will all change when the area is completely finished in about three years. Until then the big robot keeps guard.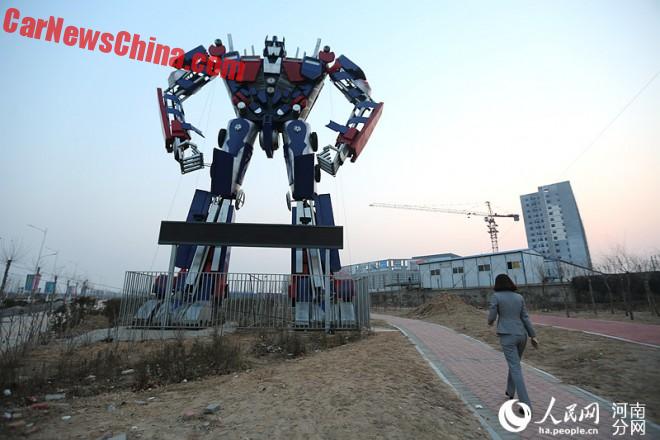 Little office lady ignores Optimus Prime. She will pay dearly.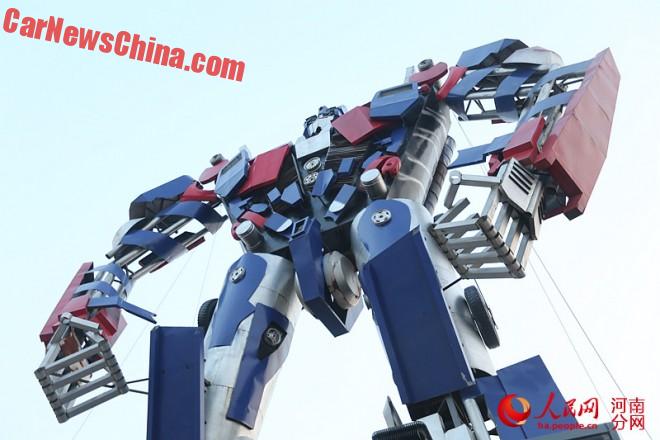 Hands are a work of masterly art.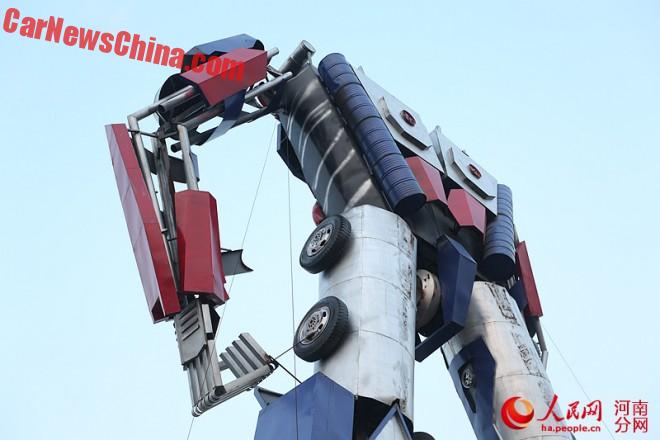 Rockets at his back though he cannot fly.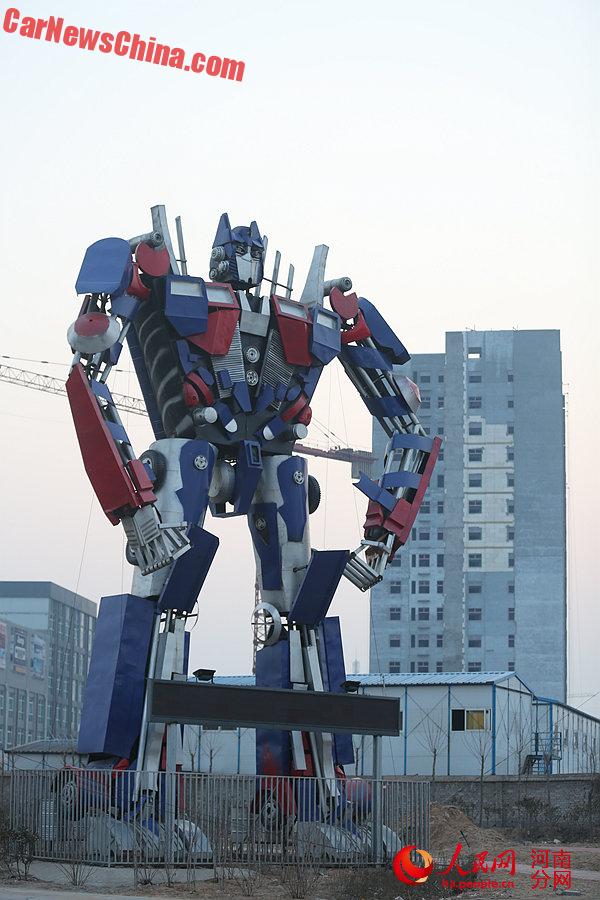 No announcements on the signboard today, so Optimus Prime will have to say: "There are mysteries to the universe we were never meant to solve. But who we are and why we are here, are not among them. Those answers we carry inside. I am Optimus Prime, and this message is to my Creators: leave planet Earth alone, 'cause I'm coming for you!"