A big barge Buick Electra Estate Wagon, Spotted in China on the 'Ramp Meet' American car event on the FB-Auto premises in Beijing. The good Buick was in perfect shape, paint as smooth as new, chrome shiny in the cold winter sun, completely original up until the roof rails, and not a spot of rot or rust in sight.
The third generation Buick Electra Estate Wagon has a complicated history. It was basically a stand-alone model based on GM's B-body platform. It was manufactured in various form from 1977 until 1990. In 1986 the poor car switched from rear-wheel to front-wheel drive, without many obvious changes to the exterior. The car we have here is a 1980-1985 example, with rear-wheel drive and powered by the famous 5.0 liter (307in³) petrol V8, mated to a four-speed manual transmission.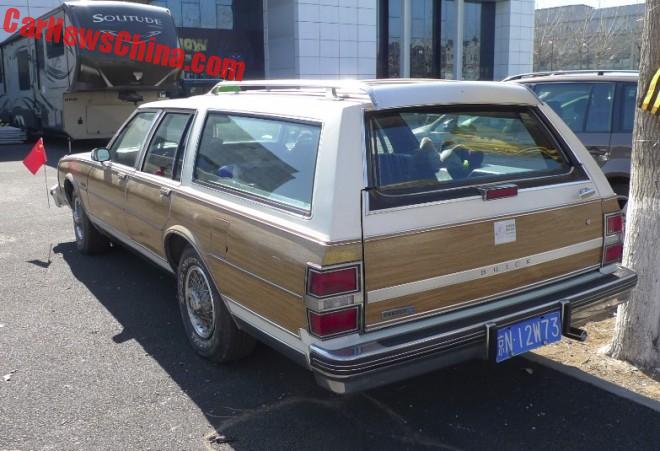 The roof is raised from the B-pillar for more space in the rear. The rear door opens to the left, with the third brake light located on the door under the window. The Electra Estate Wagon was a truly giant car, measuring 5601/2014/1506, and the wheelbase is 2944.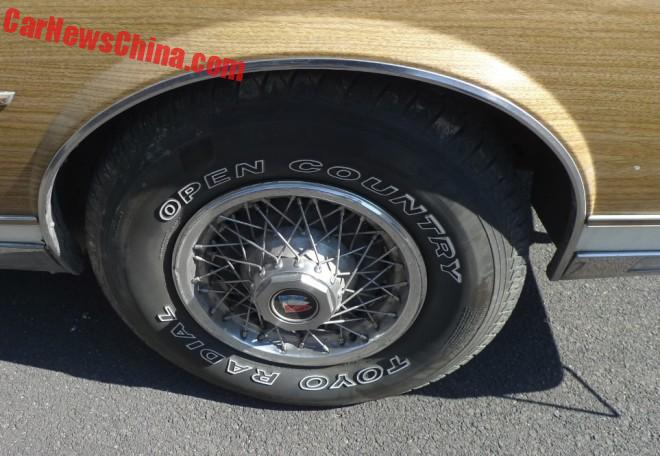 Sporty wheels and alloys where standard on the Electra. Perfect for the open country…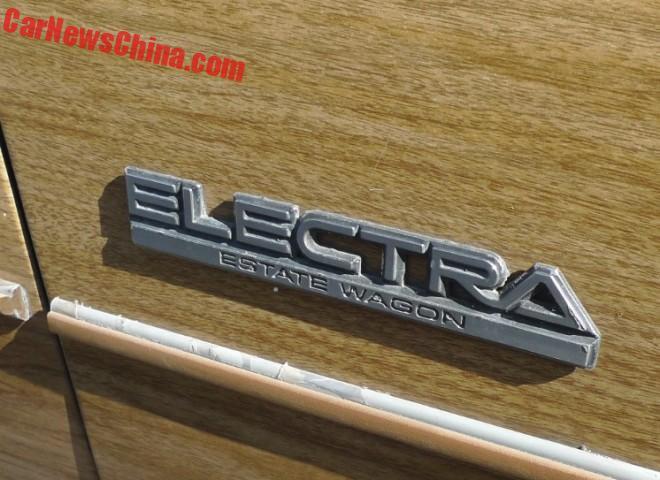 The beautiful badge on the wood panel trim.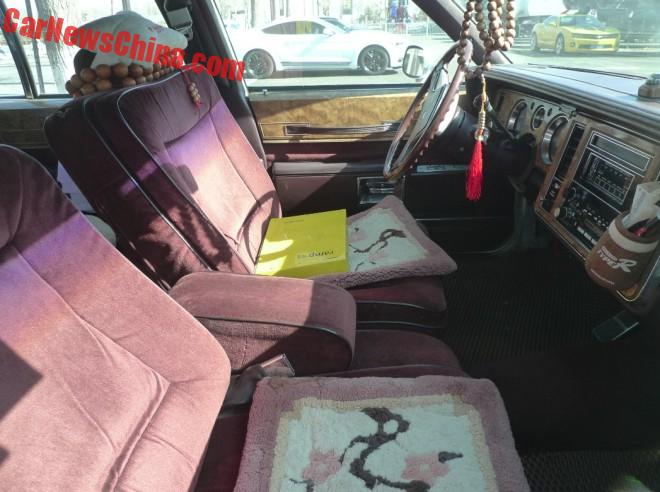 Purple velour seats! All love to the 1980's. The interior was in a truly perfect shape and completely original too, except for some wuzzy good-luck bringing thingies around the head rest and on the mirror. And the owner saw it fir to hang a brown 'Type R' storage bin on the air vent. Like he needs more space!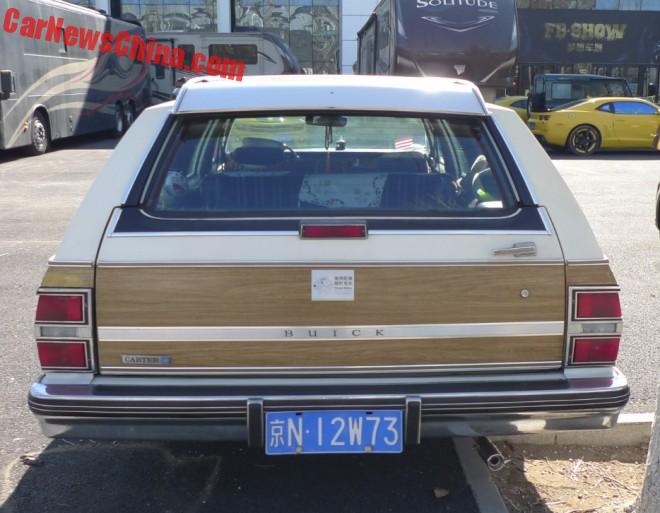 Such a majestic vehicle like they don't make anymore in America, or anywhere else. Yes Buick, this is a proper wagon. This, however nice in its own way, is not. Note the small badge to the right of the left light. It writes 'Carter' with a blue GM badge. This was the Canadian GM dealer that originally sold the Electra, and they still exist, based in Burnaby, British Columbia. And fter all those many years it has now ended up in China.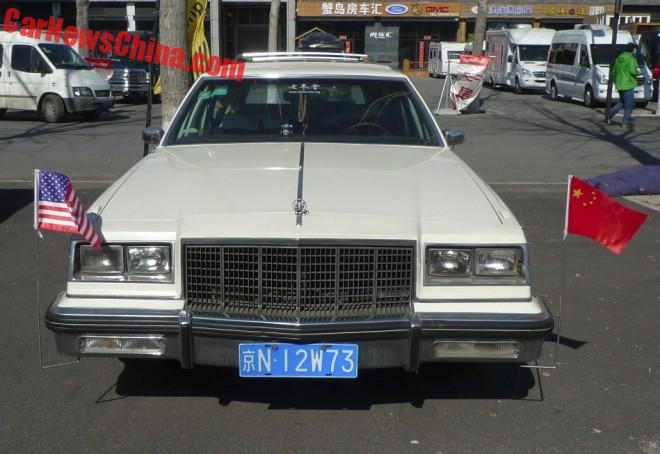 Flagpoles are a later addition, showing the American and Chinese flags in the ice cold wind. May there be peace and understanding, and may this great wagon roam the roads of the capital for ever.