The ultra hip Zotye E200 will be launched on the Chinese car market in April, looking all the green business in dual tome black over red with a shiny grille and sporty five spoke alloys. The Zotye E200 is new electric car for China, it debuted last year on the Shanghai Auto Show.
The E200 is a tw0-door two-seater. Zotye is also working on a four-door variant, but when that one will hit the market is yet unknown. Power comes from an electric motor with an output of 82hp and 170nm. Top speed is 150 kilometer per hour and range is 220 kilometer. Charging takes 8 hours on 220V.
Although range is not that long it should be enough for its intended use within the city, with the occasional tour on the highway. Price including all subsidies is expected to start around 70.000 yuan.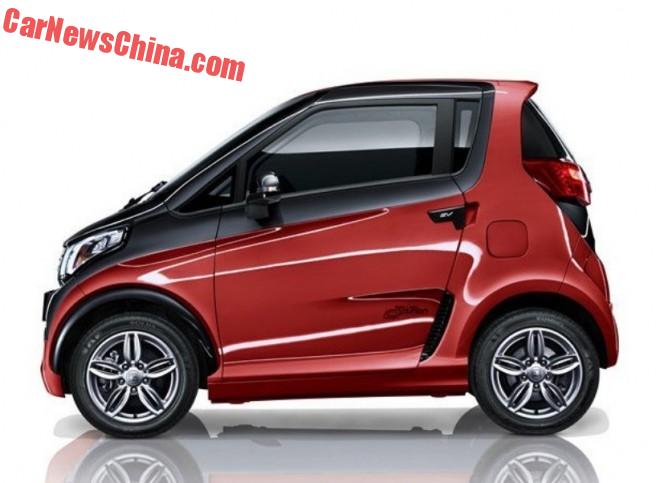 It has an EV badge on the door handle.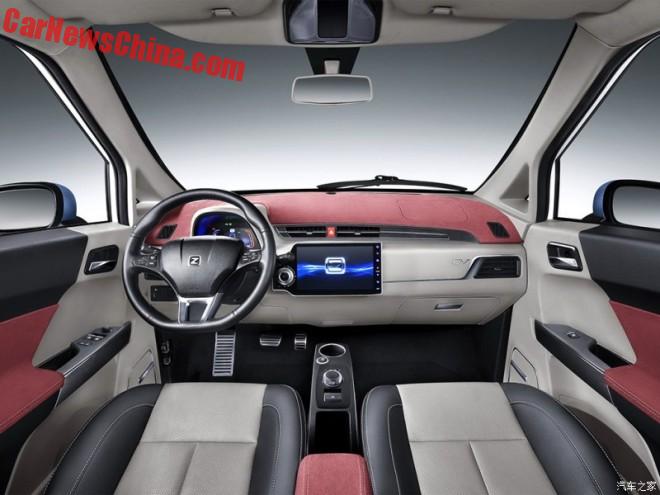 The interior looks nice except for the odd old fashioned steering wheel. The color scheme of the outside continues inside, with the additional addition of beige.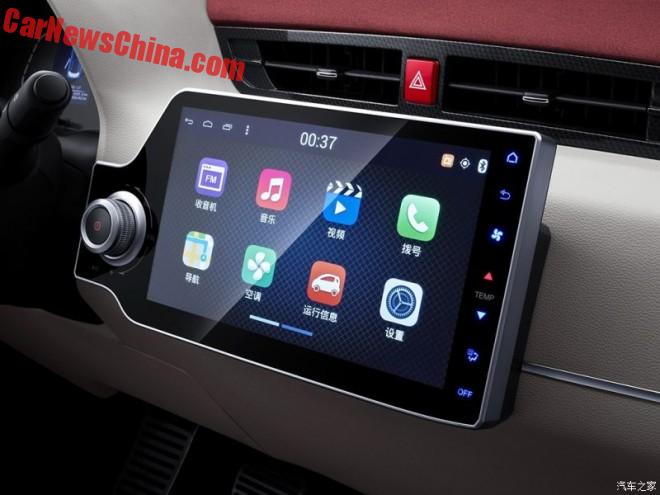 Screen is big enough and looks great. It controls basically everything including the radio, the telephone, the music player, the navigation, and the air conditioning.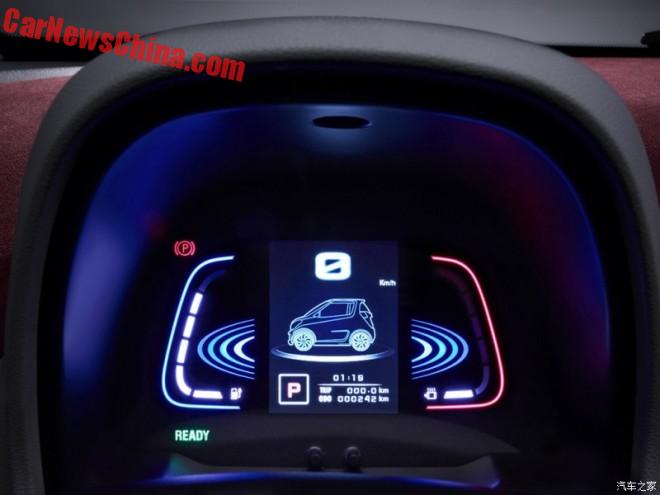 The instrument panel is fully digital with a nice image of the car in the middle.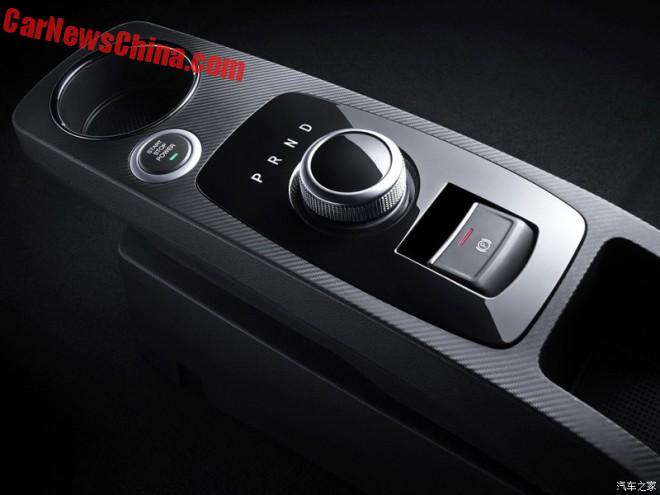 This too looks very good, but be careful not to hit the start button when reaching out for tea. Drive selector in metal with a shiny black top. Parking brake is electronic.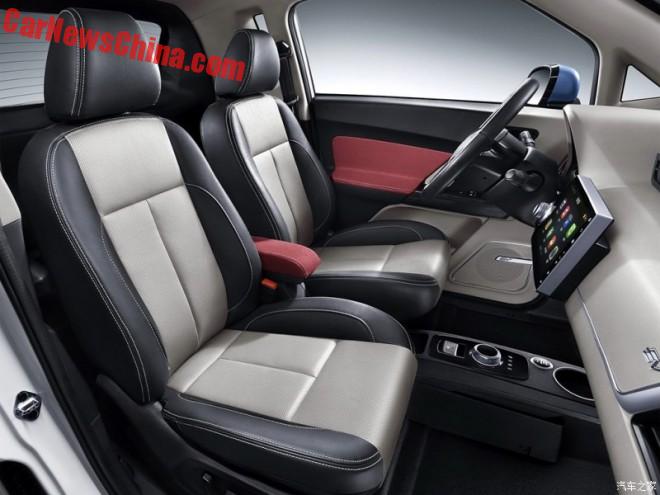 Arm rest in red! All good, but for the wheel.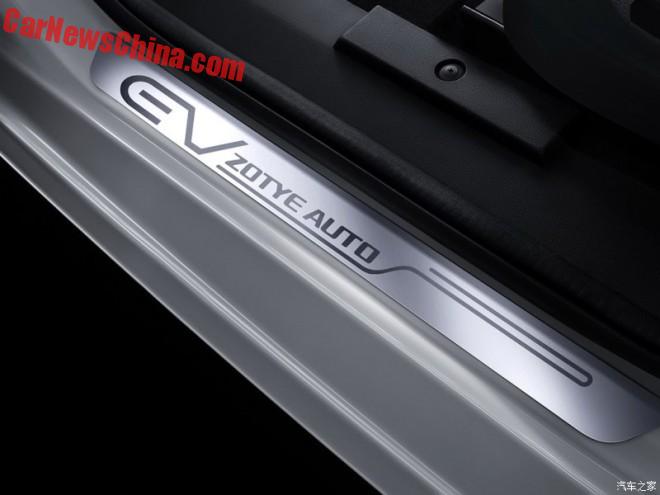 Note exposed screw on the seat holder. Is that a green thing too, like exposed armpit hair..?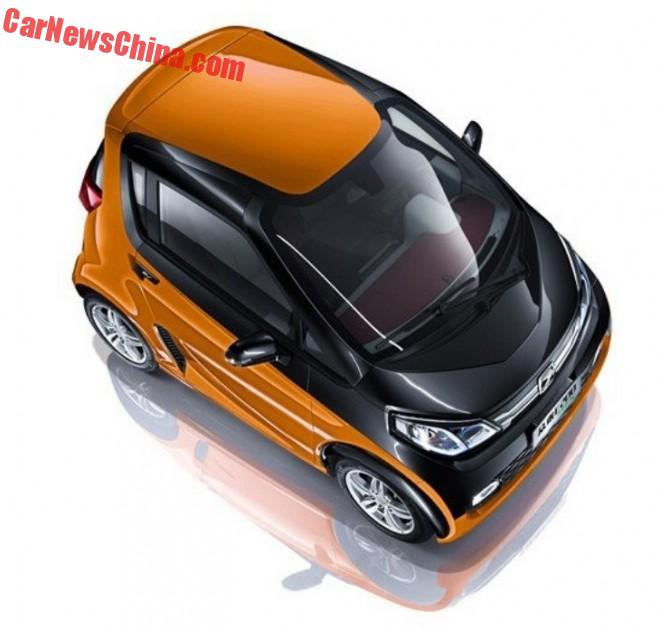 Orange over black. Large windows for loads of light.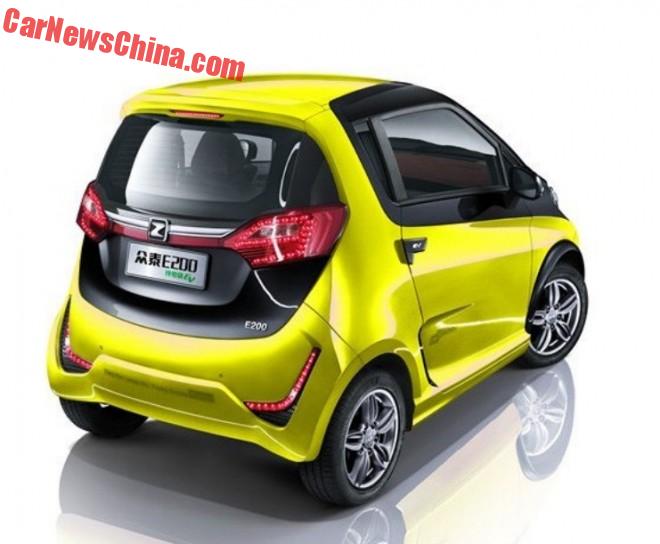 The rear is a bit busy but the LED lights look cool. Chrome strip between said lights with a Zotye logo in the middle.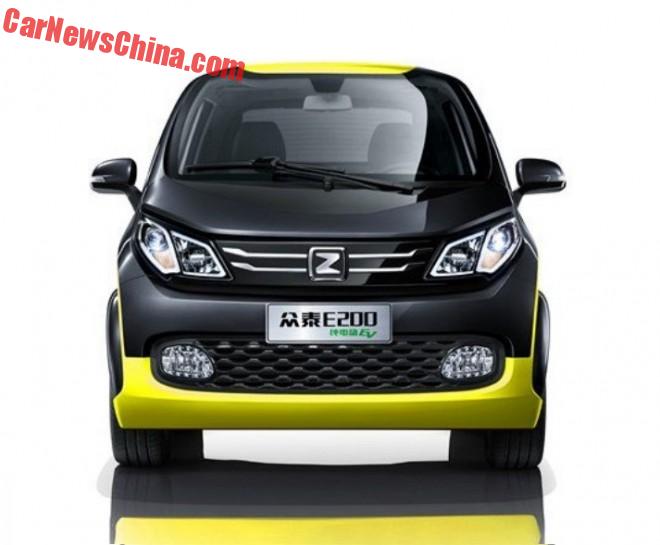 Front is much better. Lights in the bumper are simply hip.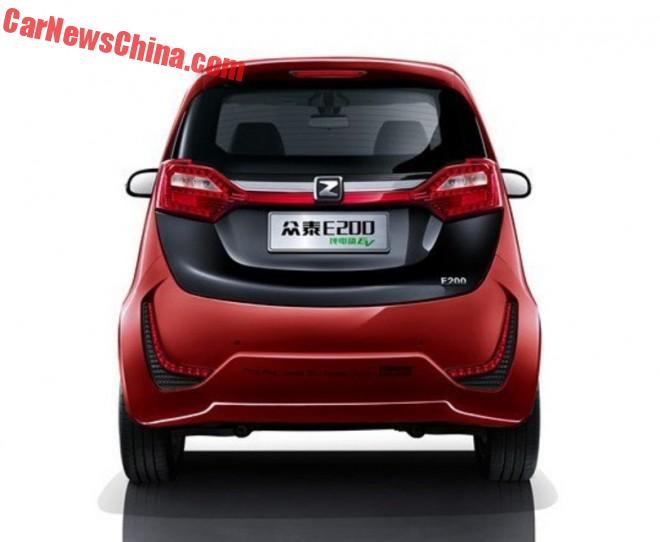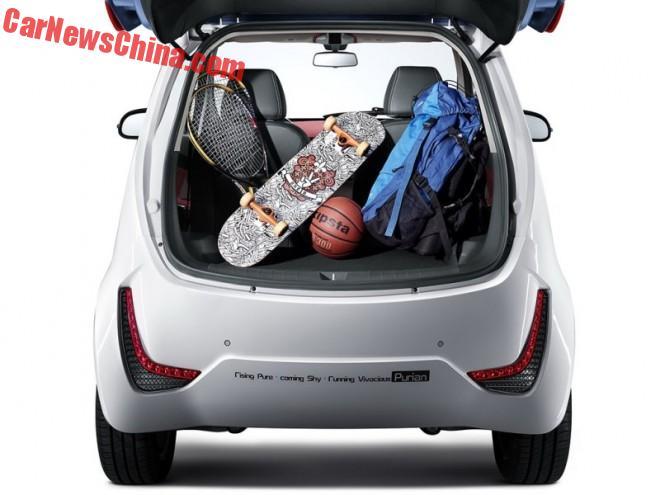 The intended buyers plays tennis, basketball, skateboard, and hiking. The sticker on the bumper is interesting. It reads: "Rising Pure · coming Shy · Running · Vivacious · Purian". We saw the same sticker on the car on display in Shanghai. Only those who understand are allowed to buy…