Spectacular Spy Shots of the new Mercedes-Benz E-Class Maybach in China, showing a white example without much camouflage. The Maybach E-Class is the luxurious and stretched variant of the upcoming 2017 W-213 E-Class sedan.
The Maybach will be extended by about 20 centimeters. It seems to have a larger door than the regular E and it will have a partially enclosed third-rear window, just like the S-Class Maybach.
The car in front appears to be the new Mercedes-Benz E-Class L, the regular stretched E-Class for the Chinese market. The E-Class L will be extended by 14 centimeters. It will be manufactured in China by theBeijing-Benz joint venture.
The Maybach is essentially a stretched variant of the E-Class L, but it will only be made in Germany. The E-Class L will debut on the Beijing Auto Show next month, the Maybach is expected to debut on the Frankfurt Motor Show in September.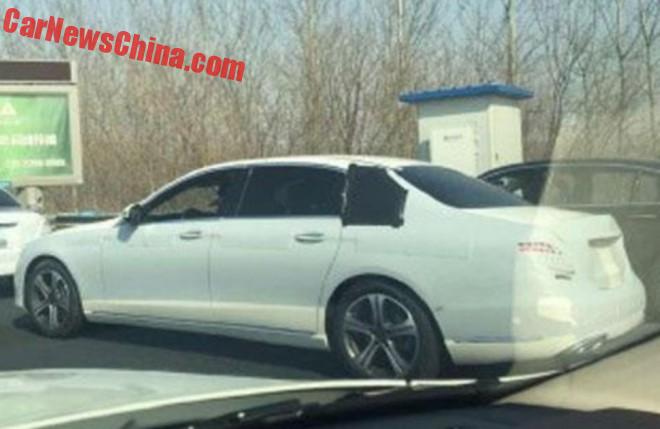 The E-Class Maybach will be available as E400 (333hp twin-turbo 3.0 six) and as E350e plug-in hybrid.