A smoking hot Honda Civic sedan, Spotted in China near a car tuning shop in the far north of Beijing. The good Honda is wrapped in an eye murdering Pink wrap, and further hond'eed up with a black bonnet, darkened windows, speedy wheels with shiny alloys, a body kit, lowered suspension, and a Pink Honda badge on the Pink black grille.
The wheels were a work of art with five purple Pink spikes in the center against dog peeing on them. Red brakes from AP Racing.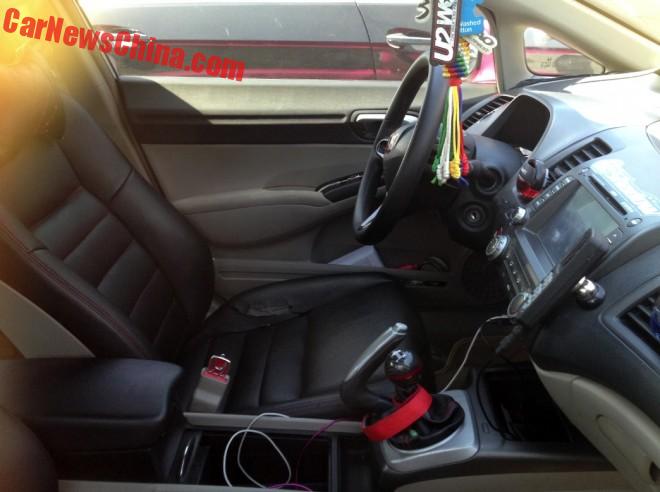 The interior had a speedy gear knob, and extra short hand brake handle, a CB radio handset, and a belt-less belt head in the seat belt buckle. No more bleep bleep!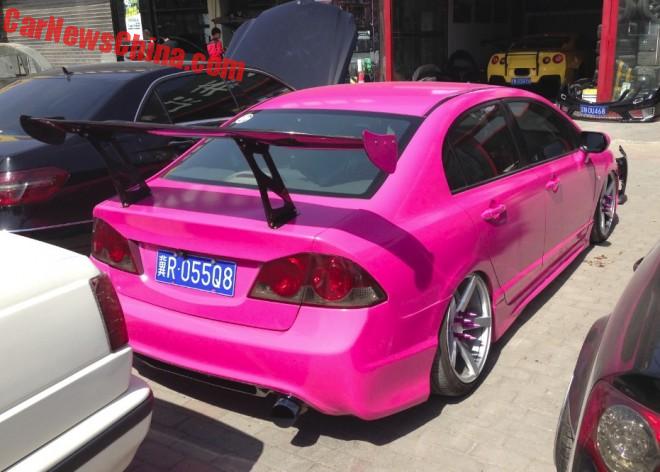 Rear wheels with loads of negative camber and a huge wing on the boot lid. Single exhaust pipe on the right. This fine car is a China-made Civic, originally powered by a mundane 141hp 1.8 liter petrol. Now however the engine delivers about 200 horses, according to the owner of the shop, thanks to a big turbo and some chip tuning.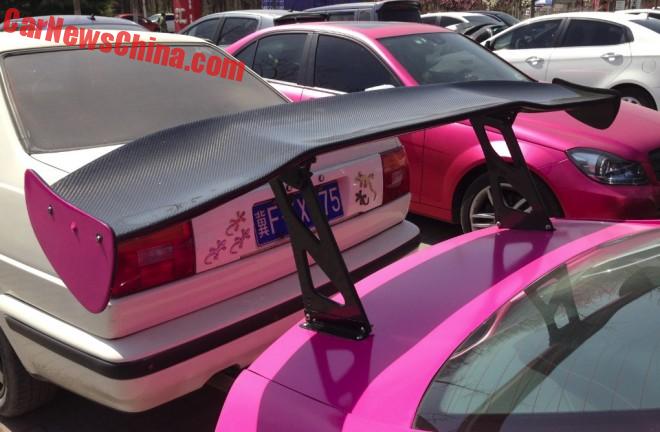 Side blades in Pink. Behind the Honda on the right a Pink Mercedes-Benz C-class. More on that sweet little car in another post, soon later.