JAC is going EV-crazy. The Chinese brand will debut three new electric cars on the Beijing Auto Show. The largest among these is this JAC iE7, an electric sedan based on the upcoming JAC Refine A60. The JAC iE7 will be launched on the Chinese car market sometime in the fourth quarter.
The iEV7 gets the usual EV treatment; a lot of blue stuff (blue = green) and a fancy grille. The mirrors are blue too.
Power comes from an electric motor with 148hp and 330nm, mated to a 145Ah/55.2kWh battery. Top speed is 160 kiometer per hour, 0-50 takes 5 seconds and 0-100 takes 11 seconds. Range is a very decent 320 kilometer. Speed is heavy influenced by weight; the iEV7 weights a hefty 1880 kilo (curb).
Size as the A60: 4995/1890/1503, and wheelbase is 2915.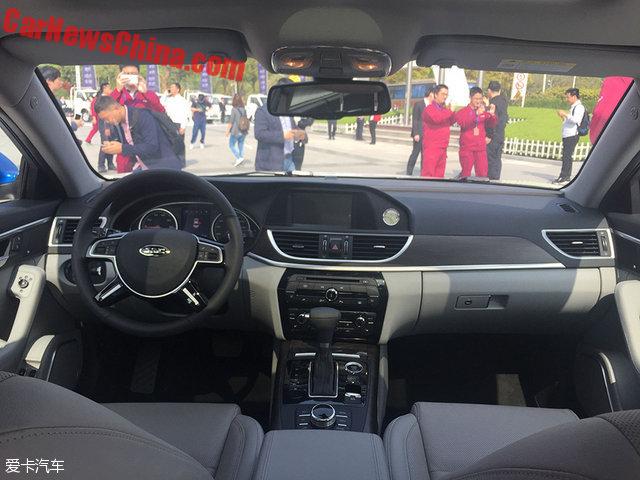 The interior, note blue mirror, is exactly the same as on the regular A60, which is kind of suspicious. Are we just looking at a petrol car with a reworked exterior..?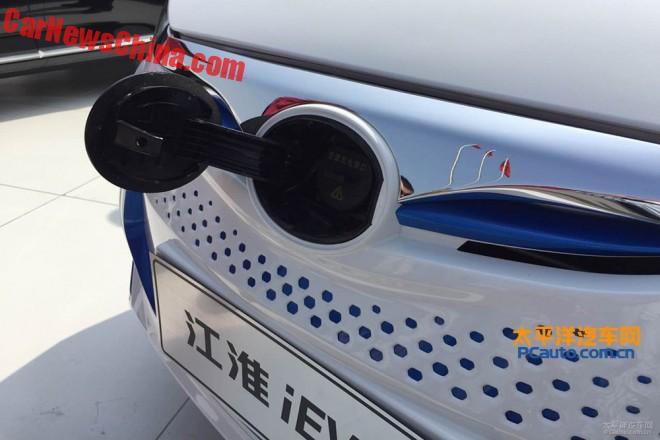 It has a plug in the grille.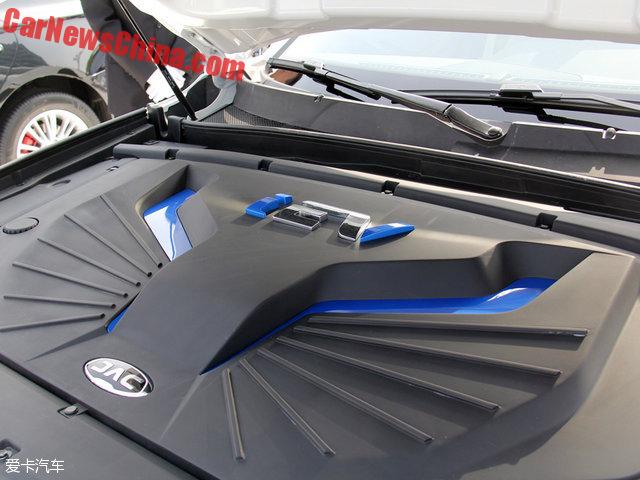 But we can't see the motor.
However, even if this particular car is just a prop, that does not mean the whole project is a fake. JAC already has two electric cars on the market, with the JAC iEV5 being a big success, these things are really all over the place. So we bet the iEV7 is for real as well.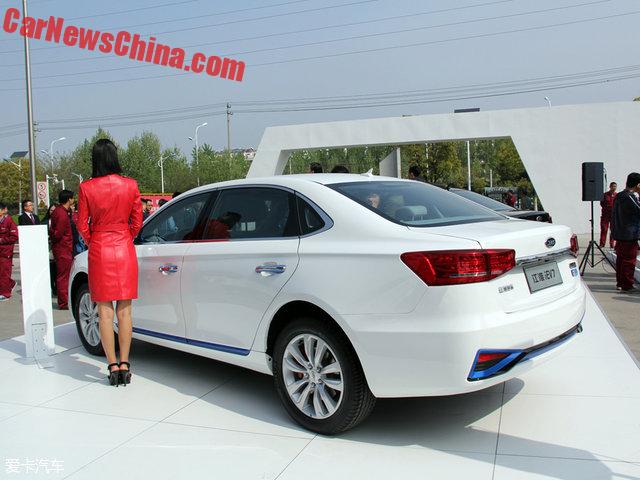 Kinky red polyester dress goes very well with white blue electric car.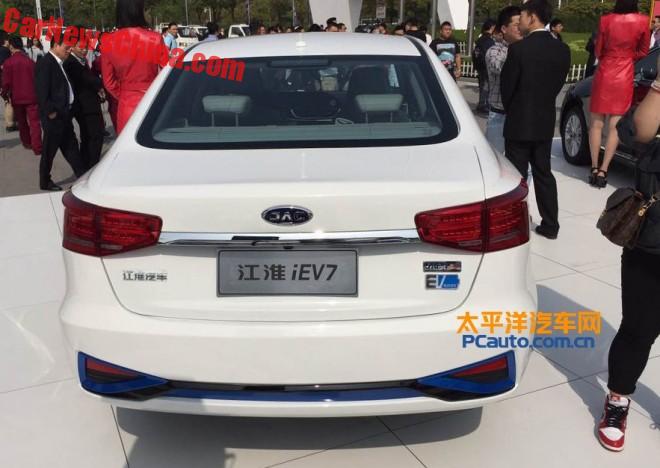 A bit of extra blue in the bumper.