Another day, another new car brand from China. Today we celebrate the birth of Changjiang EV, a new electric vehicle maker with big plans for the future. The brand will have its public debut on the Beijing Auto Show next week where they will show their first car, the E60 eCool, above, and a concept sedan.
Changjiang (Yangtze River) EV is based in the great city of Hangzhou in Zhejiang Province. They are finalizing work on a factory with a capacity of 100.000 cars per year, broken down to 60.000 passenger cars and 40.000 commercial vehicles. Changjiang EV is owned by a large Hong Kong based company called FDG Electric Vehicles (web).

Changjiang EV has already started small-batch production of a series of electric commercial vehicles, including a van, a mini bus, a bus, and a pickup truck.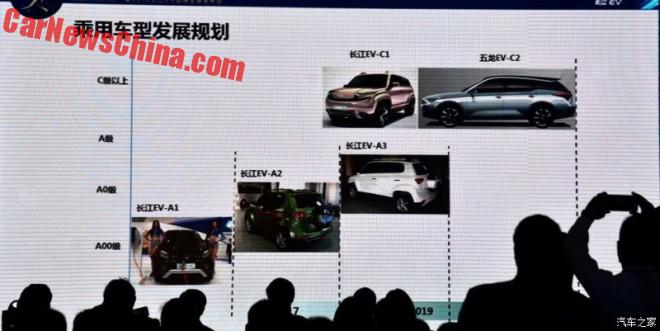 As for passenger cars the company has big plans, like every new company rightfully has. The vehicle named 'A1' is the A60 eCool. Next up is a small SUV designated A2, on to a bigger A3 SUV, a sporty SUV designated C1, and a very interesting wagon designated C2. The wagon appears to be related to…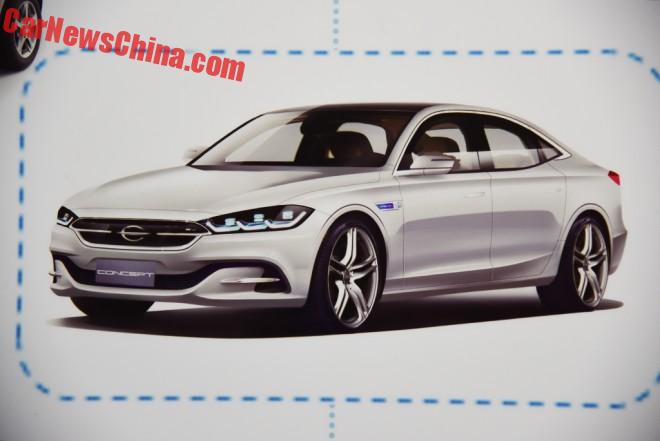 … this very sweet looking sedan concept that will debut on the Beijing Auto Show, alongside the…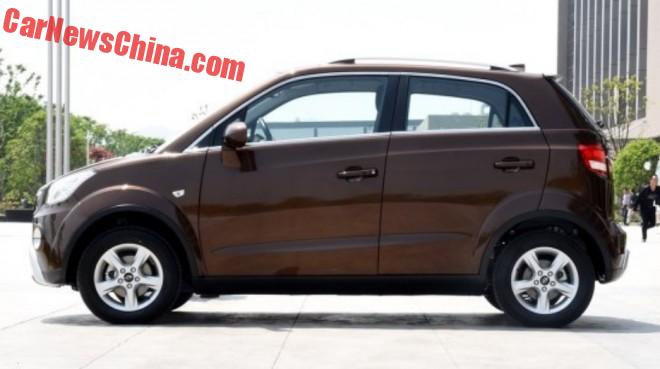 … E60 eCool. It is a nice looking little car, although not very exciting. Changjiang EV says it will hit the Chinese car market in October for about 100.000 yuan after green-car subsidies. The company hasn't released exact specs on the motor, but says the battery is 25kWh, top speed 136km/h, range 200 kilometer, and that charging takes 7.7 hours on 220V or one hour on a fast charger for 80% battery.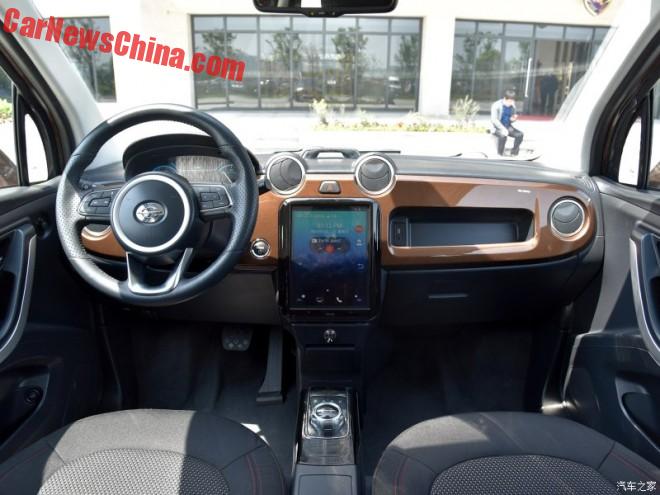 The interior is all right, color scheme a bit boring for this kind of vehicle, but the large touch screen is very nice and the wheel is almost racy.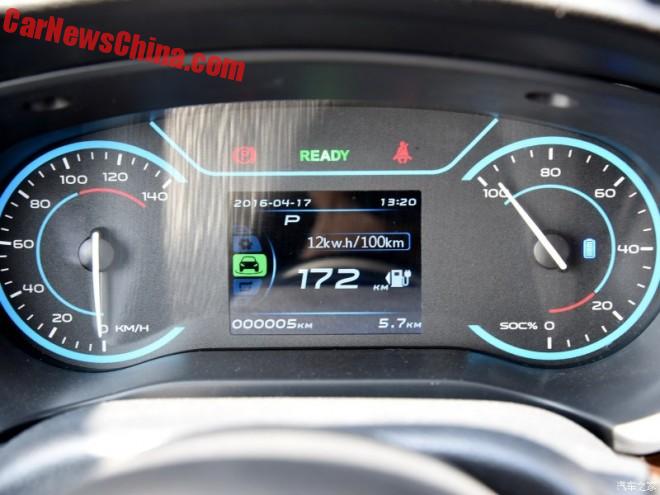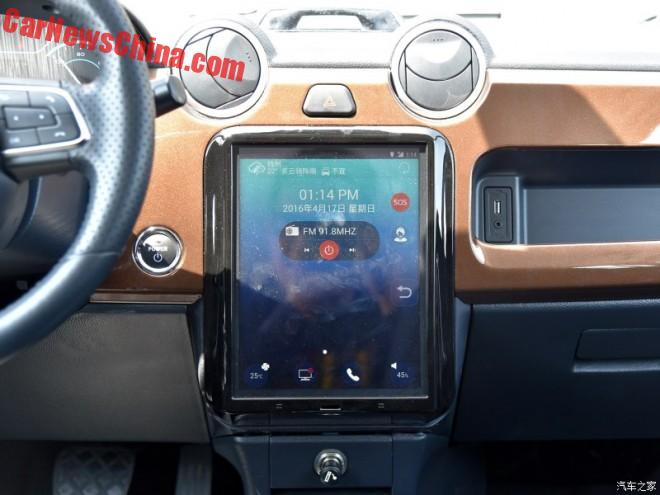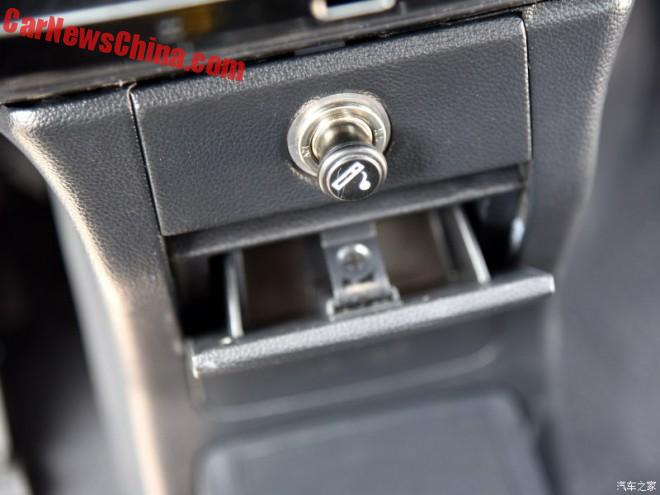 We are very happy to see a proper cigarette lighter and ash tray, located immediately under the touch screen. Drive green, light one more!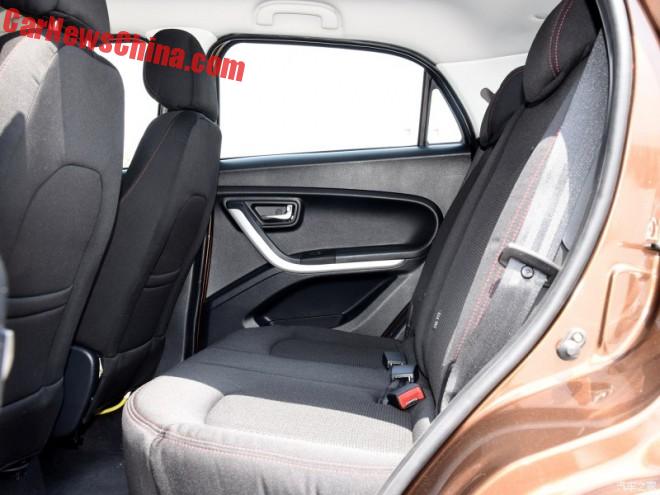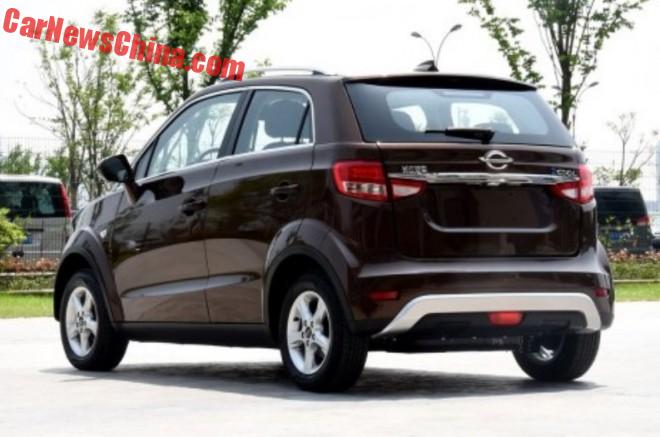 Rear lights nice and small, connected by shiny strip.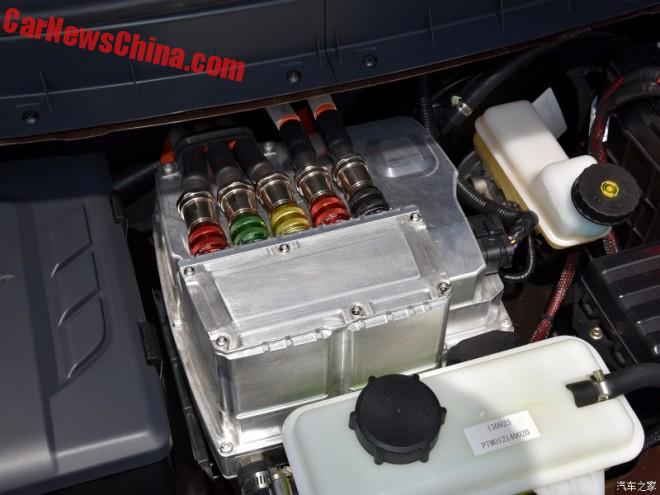 The power unit, with finally some fancy colors.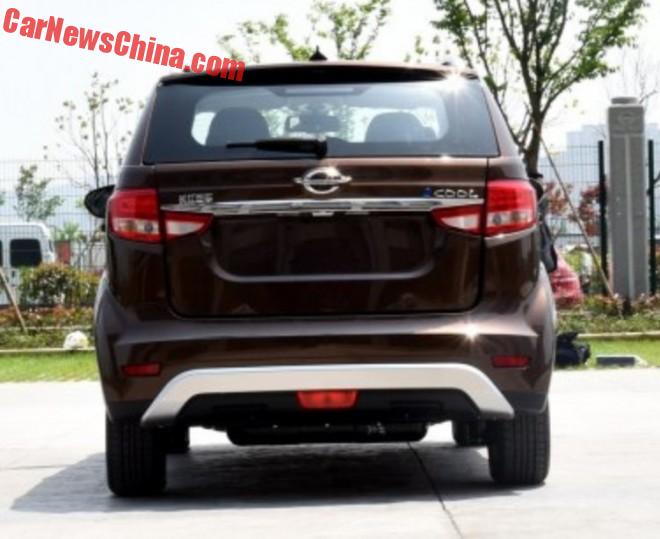 The new Changjiang RV E60 eCool, we will be sure to check it out on the show next week.