A very rare Jaguar XJ Sport V8, Spotted parked on a street in front of a bank in the far east of Beijing. The good Jag' was painted in blue green and fitted with the original-optional five-spoke alloys. The car was in very good shape but sadly missed the Jaguar hood ornament.
Such a brilliant example of the power of simplicity. This car will always be beautiful. Now, in 25 years, and in 100 years.
The XJ Sport was a sporty variant of the X308 Jaguar XJ that was made from 1997 until 2002. The Sport offered stiffer suspension, sportier seats, and bigger and wider wheels. In Europe the Sport only came with the 240hp 3.2 liter six, but in the U.S. it was also available with the 290hp four four liter V8, and that is what this great Beijing car has under the bonnet. Lone 'box was a four-speed automatic.
The X308 XJ was never officially sold in China, but some cars arrived via diplomatic or other misty channels. Our blue green was likely originally sold to the U.S. and somehow ended up in China.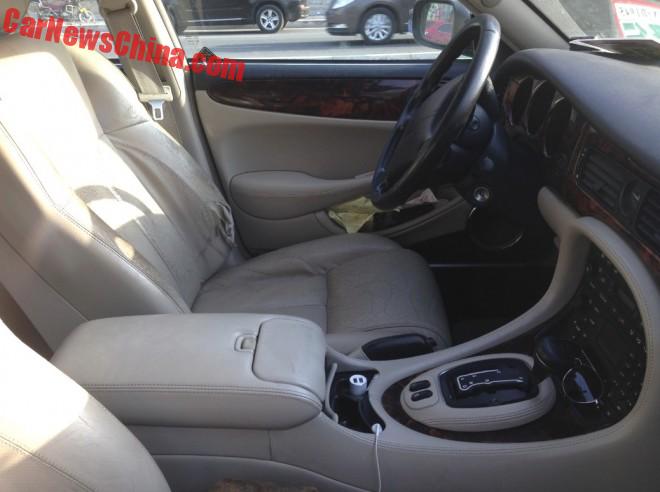 The interior was in a fine overall shape. The leather was a bit worn, with some damage on the left side of the driver seat, but the wood is still very good and all the buttons seem functional. Radio-cassette player and clock are original.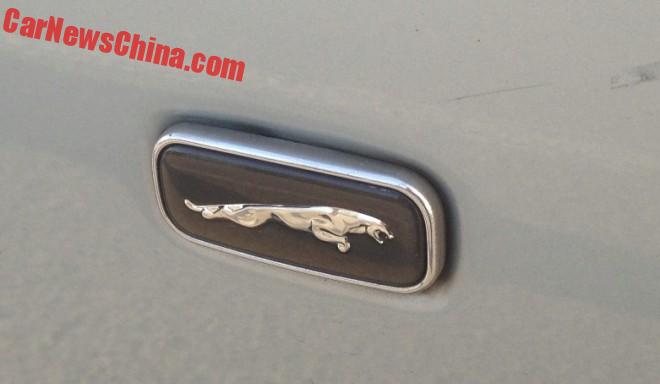 The Jaguar badge on the front fender.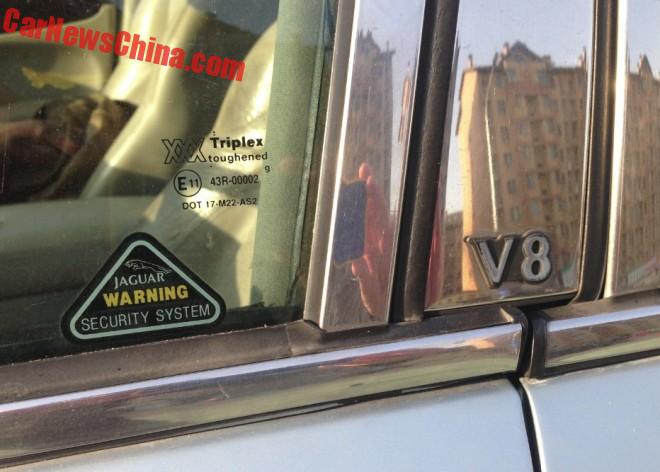 The original warning sticker and the V8 badge on the B-pillar.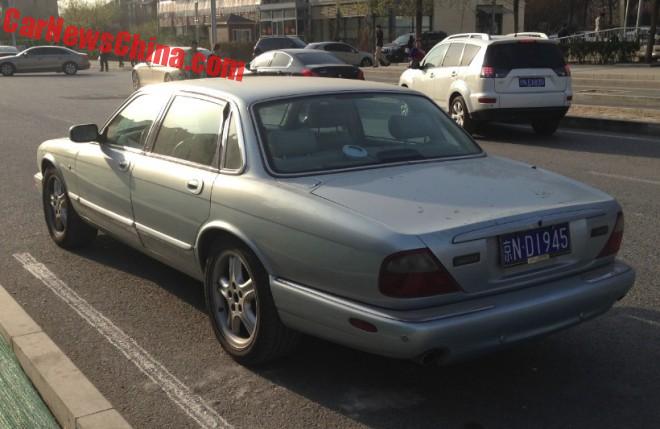 The sun was going down on a Jaguar.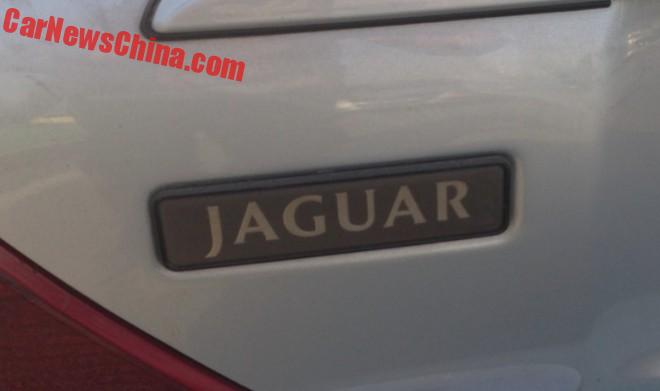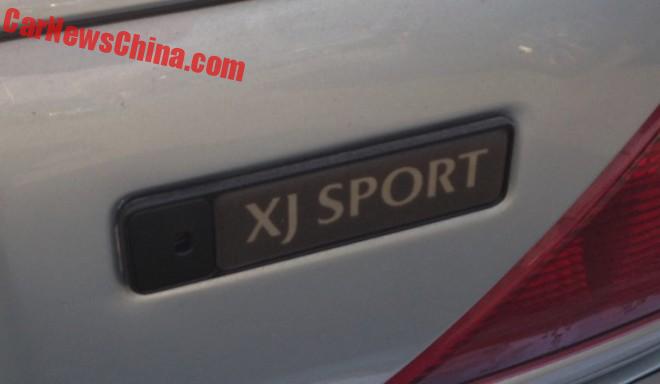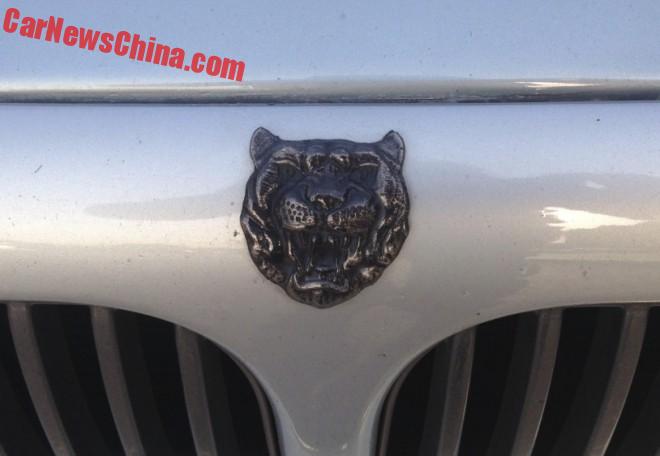 The magnificent badge on grille top. This Jag' will kill.