The Infiniti QX Sport Inspiration, and yeah oh mark-a-tingy what a trendy name is that, has been unveiled on the Beijing Auto Show. We will call it QX from now. The QX is a concept car previewing a future midsized premium SUV that will hit the market in late 2017.
Design is in the latest Infiniti style, with a lot of creases and sharp corners, note especially the zig-zag in the top of the D-pillar. There is enough bling on the car for China, with a shiny grille, shiny strips on the doors, fat chrome bars around the windows, and brilliant looking alloys with red brakes. The latter are becoming a trend, we see red brakes everywhere, on cheap Chinese stuff, on high end cars, and now on the QX.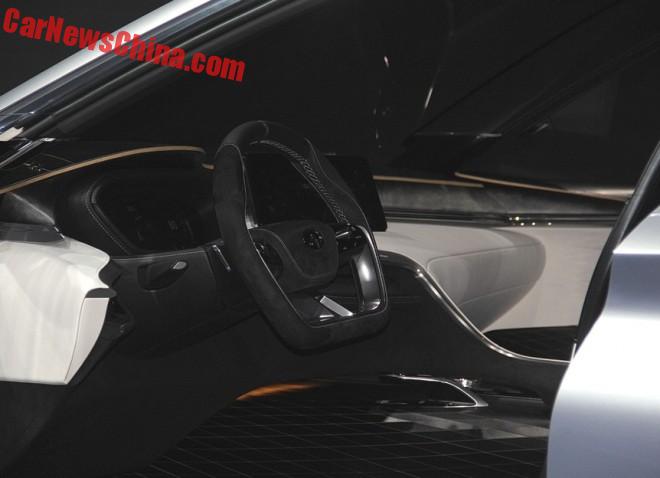 The interior is not that concept-ish, indicating production is not so far away. Think out the racy wheel and think that screen a bit smaller and you are close to the real thing, which will be positioned between the current QX50 and the QX60. That would leave for a name… QX55?
Infiniti didn't say anything about power so we assume the concept doesn't have an engine. The real car will be powered by a 2.0 turbo four, a 3.5 V6, and a 3.5 V6 hybrid. It will be manufactured in Japan for international markets and in China for the local market.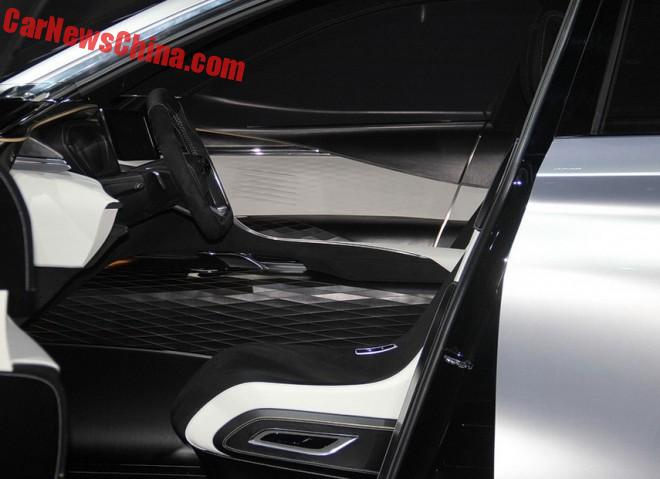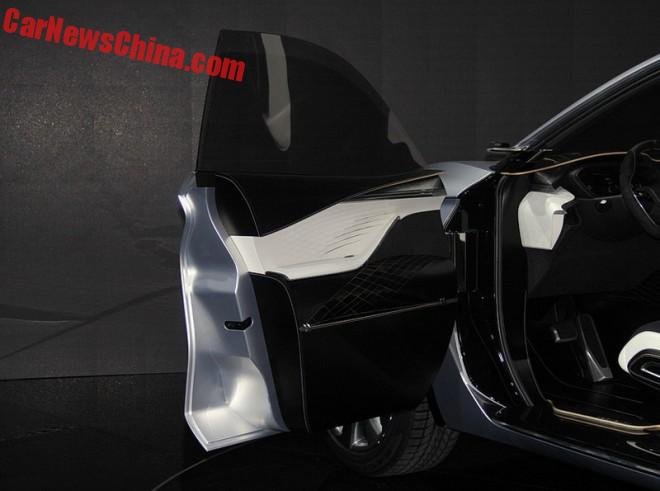 See how the gold-colored line on dash top runs over onto the door. Very nice.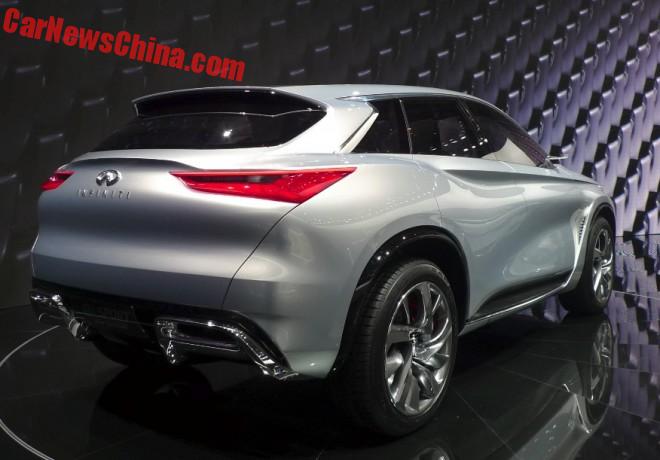 The hips remind up of the ill-born China-only Infinti ESQ. Rear lights are large for 2016.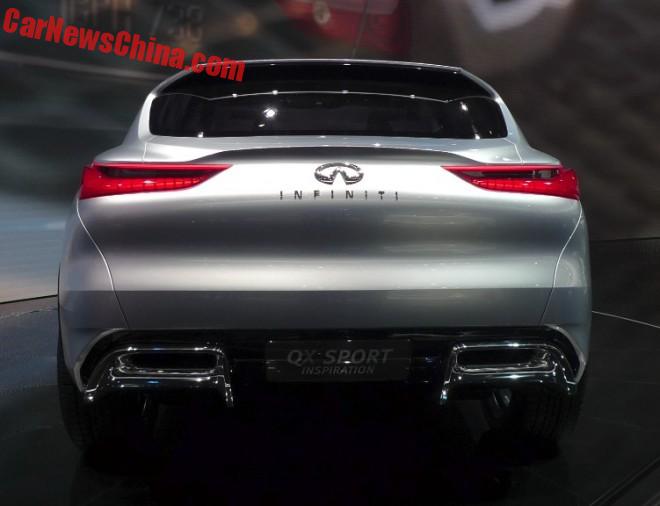 A very shiny pipe section under the bumper.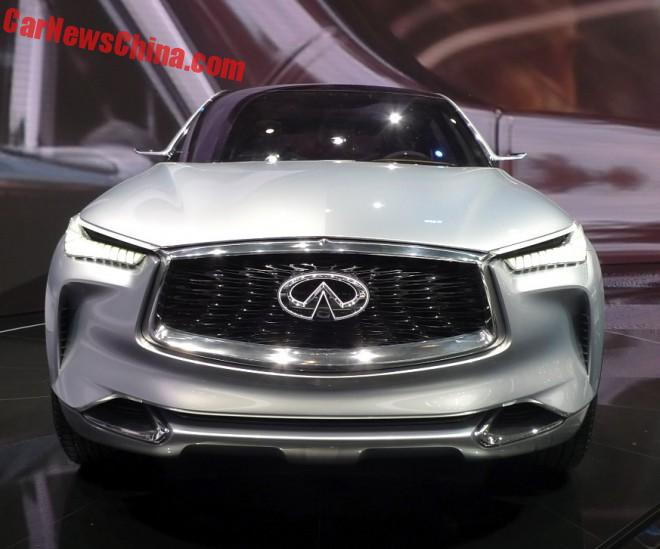 Front looks great with that grille, a huge logo, a 'brushed' lower bumper section, and mean looking lights. May she reach production unchanged, and may she get rid of that stupid name soon.