The new Changfeng Liebao CS9 concept car has been unveiled on the Beijing Auto Show, sporting hip and sporty lines, a rather modest grille, and bright orange paint. The concept car previews the Liebao CS9 production car which will be launched on the Chinese car market in the fall.
Design won't change much anymore, even the racy alloys with red brakes will make it to production. Price will start around 70.000 and end around 90.000 yuan. The Liebao CS9 will be positioned below the Liebao CS10 SUV. Power will come from a Mitsubishi-sourced 1.5 liter petrol engine mated to a five-speed manual or a CVT. No specs on power yet.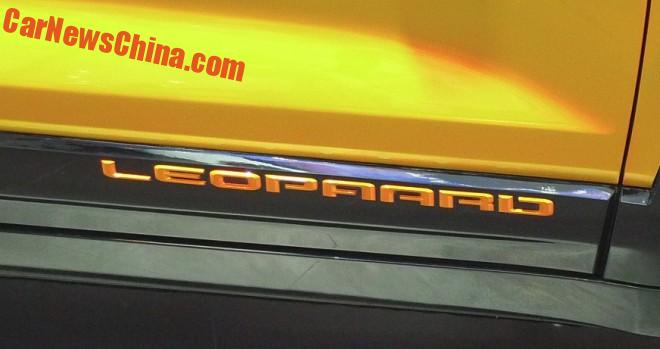 'Liebao' is a series-name for a range of vehicles under Changfeng Automobile. Liebao means 'leopard', as in the speedy animal. Changfeng used to use that English name, but two years ago they suddenly changed to 'Leopaard', with a double 'A'. They have been ridiculed for that even in the Chinese press, but the name still stands, here in orange on the door. Font is kinda cool.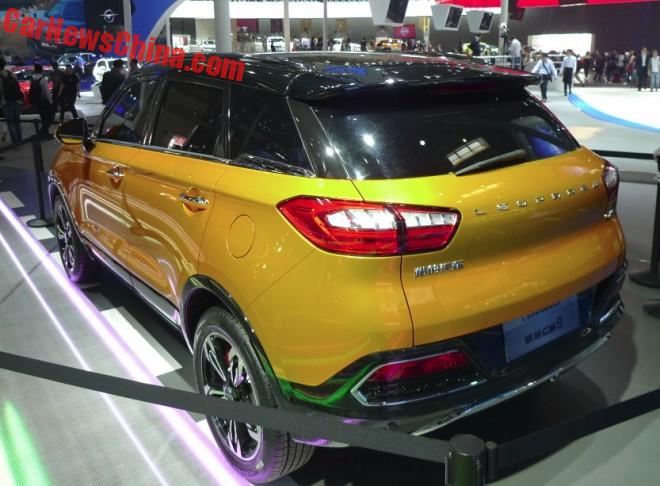 A fine looking little SUV. Roof in black, chrome strip under the windows, chromed door handles, 'Leopaard' name between the rather large lights.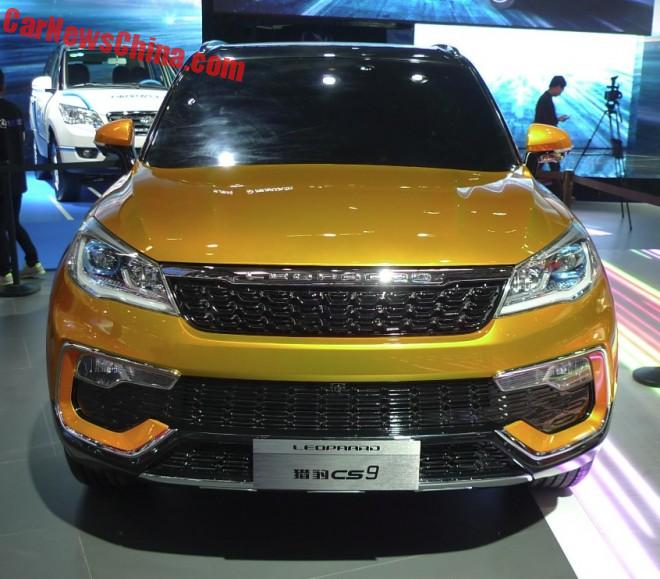 Front is a bit too anonymous. Needs something eye-catching, like a proper badge.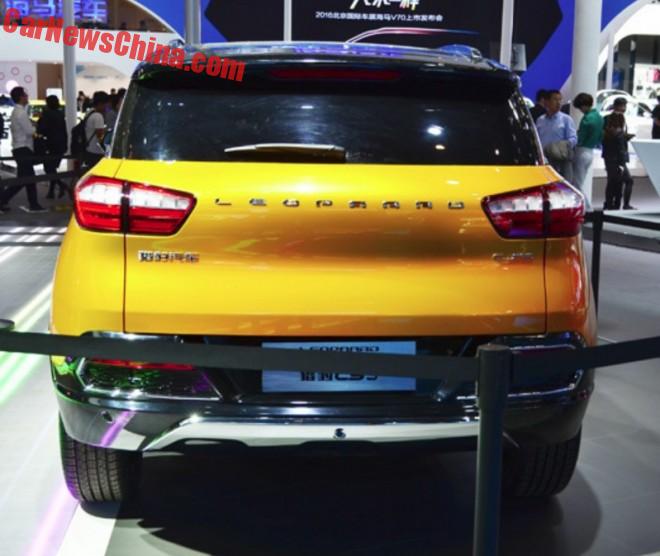 The 70.000-100.000 SUV segment is growing like crazy in China and Changfeng wants a piece of the pie. The CS9 looks good enough and will most likely get a decent engine, if the interior is nice it might very well become a stellar seller.