An incredible beautiful Nissan Cedric Brougham VIP V6, Spotted in China on a car market in east Beijing, but sadly it was not for sale! The good old Ced' was in perfect shape, paint and chrome as new, completely original, and not a bit of rust in sight. The only thing missing was the Cedric hood ornament.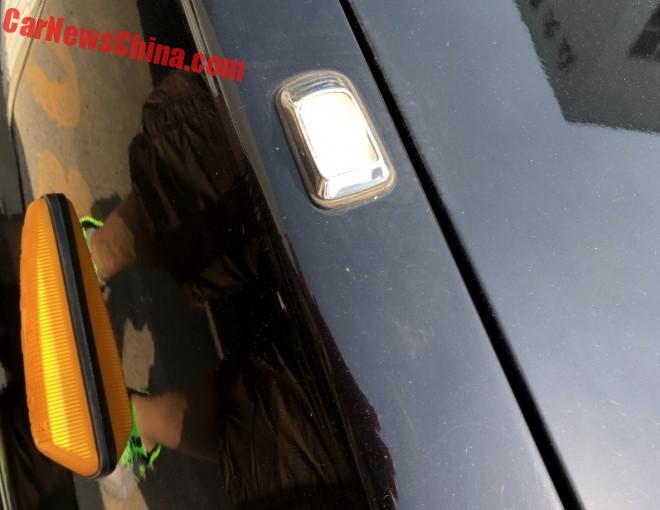 The little white bulge on each side of the bonnet are external indicator tattle-tales, small warning lights that light up when the driver is using his indicator, see this brilliant explanation. Japanese car makers, including Toyota and Honda, used tattle-tales until the early 1990's on their luxury sedans.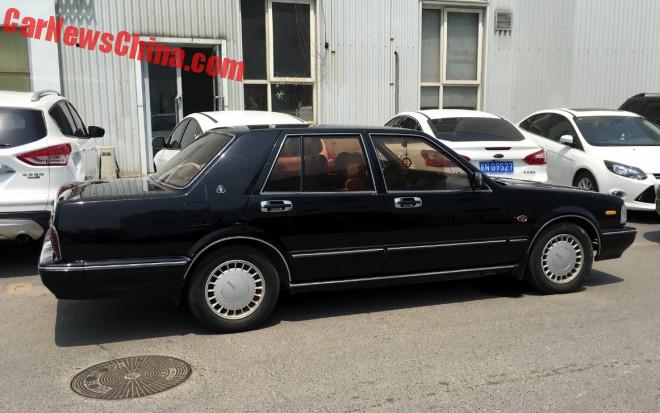 Production of the seventh generation Nissan Cedric started in 1987 and lasted until 1991. But a basic fleet-model for taxi companies is still in production today!
The Brougham VIP V6 was the top-spec variant of the Y31 Cedric. It came with luxuries such as separate aircon for front and rear passengers, electric windows, and a fancy radio-cassette system.
Power comes from a 3.0 V6 engine with 153 horsepower, mated to a five-speed manual, sending horses to the rear wheels.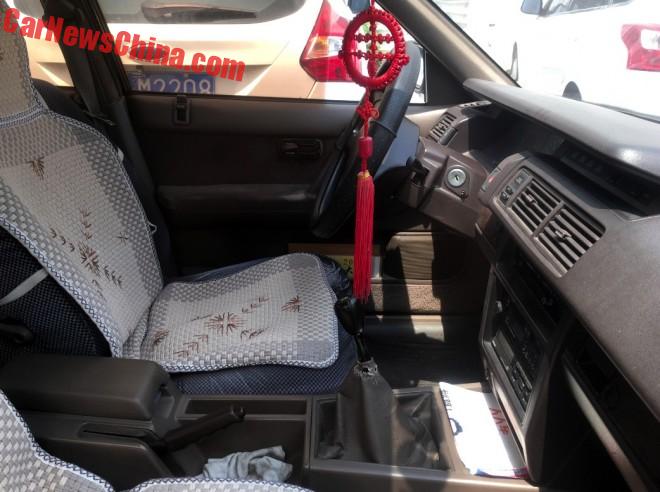 The interior was a bit messy but in a good overall shape, and very brown, even the hand brake lever os brown. And even the steering wheel column is brown. Even the air vents, are brown. Seat covers are after-market.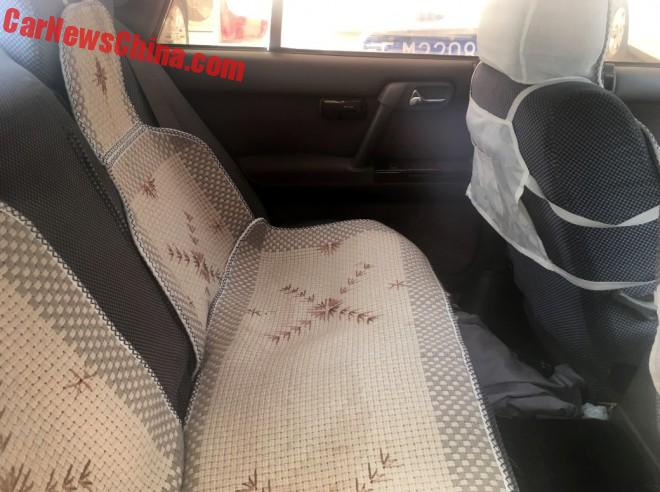 Much more brown in the back, and everything is in good shape again.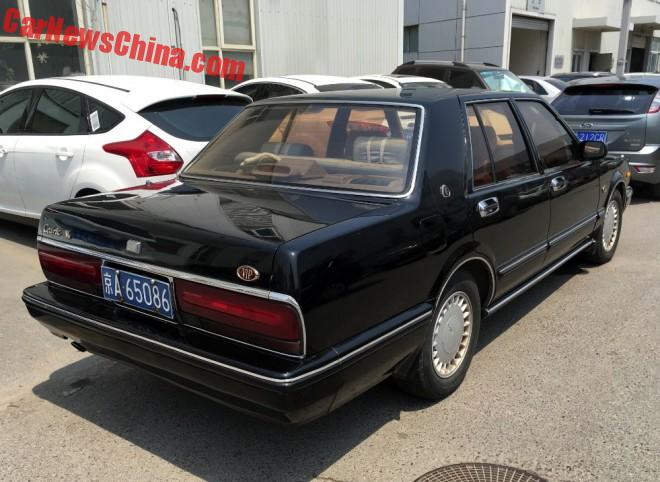 A massively impressive car, with a big boot than can hold proper big bags. Chrome strip around the light units a work of art.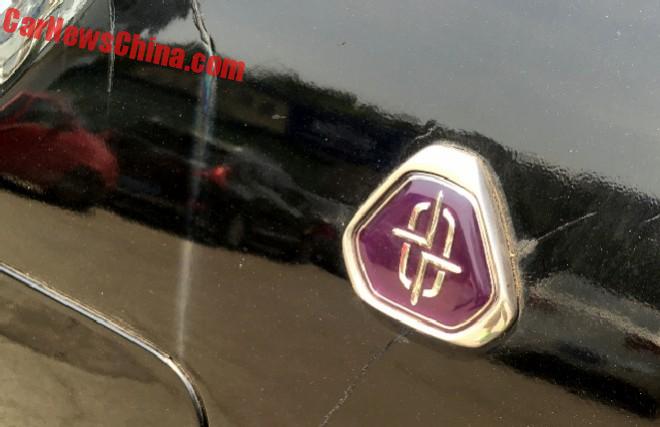 The Cedric badge on the C-pillar.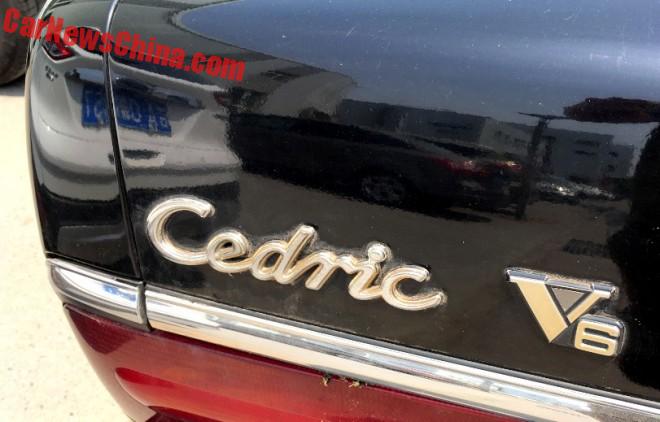 'Cedric' in handwriting. 'V6' in a sorta digital font.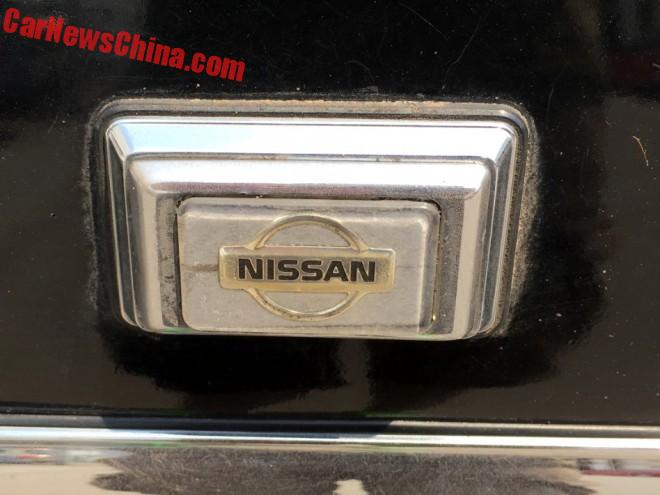 So much attention to detail. This opener is a complex thing, with four layers of metal.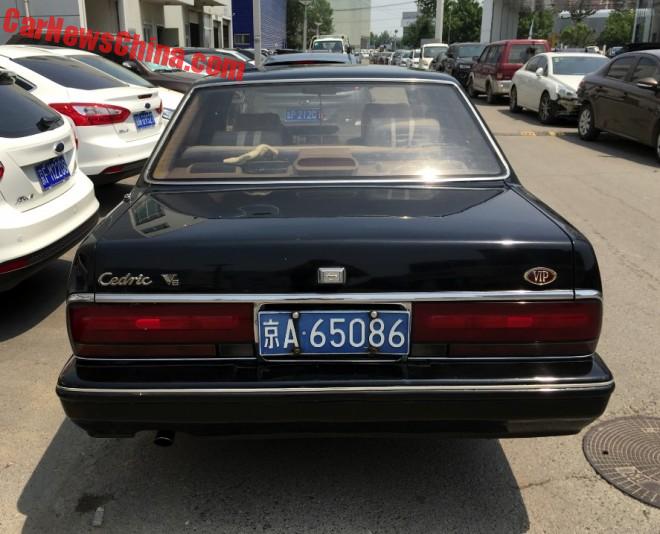 The Cedric was never officially sold in China but quite a lot arrived in country via the gray market and other misty channels, and the Chinese government bought a few batches as well, directly from Nissan in Japan.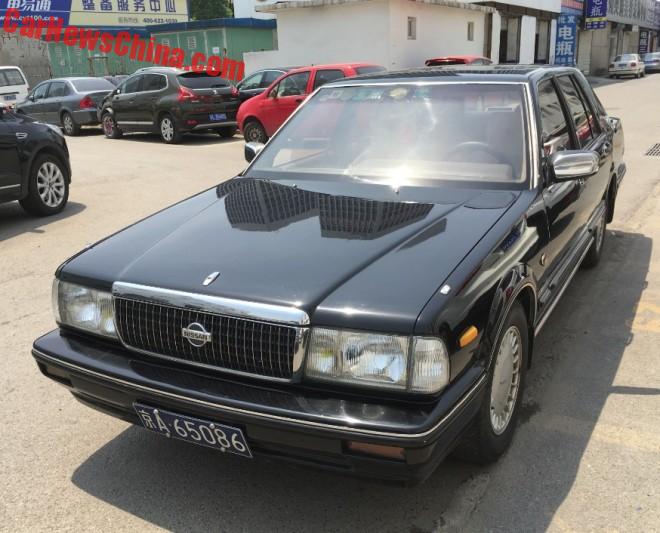 Well maintained, as this great car deserves. May she ride the roads of the capital for a long time coming.